CTBC Bank crowned as Best Bank in Asia
CTBC Bank Co (中國信託銀行) has been recognized as the Best Bank in Asia in this year's Financial Insights Innovation Awards (FIIA) and setting the precedent as the first local lender to receive the distinction.
Organized by the International Data Corp (IDC), the FIIA selected 16 winners out of 150 highly-qualified financial institutions across the Asia-Pacific region, the market institute said, adding that competition was especially fierce this year as the number of applicants has risen 30 percent annually.
The awardees were judged to have distinguished themselves as having not only effective solutions that meet the challenges of today's dynamic market conditions, but also in establishing new standards in the use of information technology.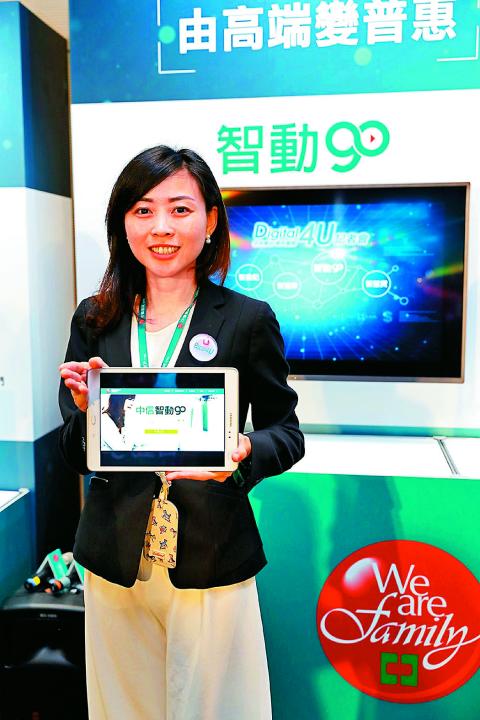 Backed by its innovative ROBO GO, online lending platform and Agent C, CTBC Bank's was crowned as the Best Bank in Asia during this year's Asian Financial Services Congress 2018 at the Sands Expo & Convention Centre in Singapore.
The evaluation process subjects each technology initiative to a rigorous set of scoring metrics that take into account its responsiveness to market needs, the effectiveness of deployment, impact and take up rate among customers and ability to yield business advantages.
CTBC Bank's robot advisory, Home Bank+ digital banking service, online lending platform and Agent C, its chatbot-enhanced round-the-clock customer support channel have shown tremendous success in integrating the lender's front, middle and backend systems for improved services, IDC said.
IDC said that in light of sweeping disruptions across the global financial sector, the lender is among those that have set precedents in validating and monetizing technologies rapidly while positioning themselves as gatekeepers of innovation in increasingly open markets as well as future-proofing their business models that would ensure their relevance.
CTBC Bank has exhibited tremendous potential, and the lender's innovative efforts have brightened the outlook for Taiwan's financial sector, IDC said, adding that its technological capabilities are approaching that of its rivals across the globe.
The lender's innovative and digitally-delivered products and services have also begun changing the habits of Taiwanese customers through its ability to anticipate the market's changing needs.
The winners this year were chosen not only because they have understood and acted on the disruptions in today's economy, but have also taken viable first-steps in ensuring their relevance in the future, IDC said.
A year ago, CTBC Bank was also recognized as one of Asia Pacific's Leader in Big Data Strategy by the IDC.
Concurrently, the lender also won Best ATM Innovation, Best Mortgage Offering in Retail Banker International's RBI Trailblazers Awards, while receiving the Highly Commended distinction in the Excellence in Loan Origination, Excellence in Social Media and Customer Relations and Brand Engagement categories, the company said.
CTBC Bank added that the most recent awards mark the fourth consecutive year of recognition by RBI, the only globally editorially independent retail banking briefing service with a subscriber base made up of leading banks, consultancies, regulators and technology providers.
Comments will be moderated. Keep comments relevant to the article. Remarks containing abusive and obscene language, personal attacks of any kind or promotion will be removed and the user banned. Final decision will be at the discretion of the Taipei Times.