World News Quick Take
■ China \nManhole covers stolen \nA string of recent manhole cover thefts in China's largest city, Shanghai, has caused the deaths of at least two people after they fell through uncovered holes, state press reported yesterday. Nearly a dozen people have been injured since June last year as city officials have called for stiffer penalties against those caught stealing manhole covers, Xinhua news reported on its Web site. Based on the cost of the item stolen, convicted manhole cover thieves are handed about a two-week stint in jail, the report said. Over the past six weeks 1,826 manhole covers had been stolen, resulting in losses of about 460,000 yuan (US$55,000) to the city. \n■ Japan \nOpposition expels lawmaker \nJapan's largest opposition party expelled a lawmaker yesterday for falsely claiming he graduated from a California university as it attempted to prevent the escalating scandal from damaging the party. The uproar over whether Junichiro Koga graduated from Pepperdine University in Malibu, California, has dealt a blow to Japan's up-and-coming Democratic Party, which made strong gains in elections last November. Koga, 45, a former professional tennis player, said this week he was resigning from the party after acknowledging his resume claims were false, but the Democrats decided to expel him to take a tough stand. \n■ New Zealand \nAcclaimed writer dies \nAcclaimed New Zealand writer Janet Frame died yesterday in Wellington aged 79 after a brief battle with cancer. Frame, frequently touted as a Nobel Literature Prize prospect and shortlisted last year, was diagnosed on her birthday last August with acute myeloid leukaemia, a cancer of the blood and bone marrow. Born in the southern city of Dunedin in 1924, Frame was characterized as shy, eccentric and reclusive. After a tortured early life, during which she was misdiagnosed with schizophrenia and came close to having a lobotomy, Frame was awarded countless honors, winning accolades in New Zealand, Britain and the US. \n■ Japan \nOld people conned \nThe number of elderly Japanese who fell victim to scam phone calls from purportedly needy relatives surged in the last two months of last year, taking the total amount defrauded last year to over US$40 million, police said yesterday. There were 2,486 reported cases of the scam, in which a young man calls his elderly prey pretending to be a son or grandson in trouble and saying "It's me" instead of giving a name, in November and December, the National Police Agency said. There were 6,504 cases in all of last year, with losses hitting US$40.7 million, 40 percent of which was snared in the last two months of the year, it said. \n■ India \nCorrupt magistrate caught \nAn Indian magistrate who allegedly accepted a bribe to issue arrest warrants against India's president and senior legal figures has been trapped in a sting operation by a journalist, a report said yesterday. The journalist videotaped magistrate Meghani Nagar, who practices in Ahmedabad, accepting a bribe of US$851 to issue the arrest warrants, the Times of India newspaper said. Among those cited in the warrants for criminal breach of trust and for cheating and dishonesty are Indian President Abdul Kalam and Chief Justice V.N. Khare, a senior judge and a well-known lawyer. \n■ United States \nBush assures Turkey \nPresident George W. Bush gave Turkey assurances that the US does not support an expansion of autonomy for Kurds in neighboring Iraq. Bush had lunch with Turkish Prime Minister Recep Tayyip Erdogan on Wednesday, praising his country as an important ally. "The United States' ambition is for a peaceful country, a democratic Iraq that is territorially intact," Bush told Erdogan. The term "territorially intact" refers to the desire of Kurdish Iraqis to expand the autonomy they've had in northern Iraq since the 1991 Gulf War. \n■ Dominican Republic \nStrike spurs violence \nOne person died, dozens were injured and 150 arrested as workers launched a two-day general strike here Wednesday to protest the peso's sharp devaluation, soaring inflation and persistent power outages, strike leaders said. "To [President] Hipolito Mejia and repressive groups being used by the government, we say that we will not be intimidated and we will maintain this 48-hour general strike across the entire national territory," strike leader Jaime Rodriguez said late Wednesday. \n■ Serbia \nRebel leader convicted \nA Serbian rebel leader from the early stages of the 90s wars in the former Yugoslavia was convicted of ethnic persecution on Wednesday after delivering an unprecedented apology to his "brother Croats." Milan Babic was a Croatian Serb dentist and the political leader of the Serb insurrection against Croatian rule in 1991. In a plea bargain with the prosecution that was accepted by the international war crimes tribunal in The Hague on Wednesday, he was found guilty on one count of crimes against humanity. Four graver charges, including murder, were dropped. Before being found guilty, Babic delivered an unusual declaration of remorse and apologized to the Croatian victims of the ethnic cleansing he helped orchestrate. \n■ United States \nSaudi visas revoked \nThe US has revoked the diplomatic visas of seven Saudis as part of a tightening of visitor controls after the Sept. 11 attacks that involved mainly Saudi perpetrators, US officials said on Wednesday. None of the Saudis was suspected of any wrongdoing other than a visa irregularity. They worked as teachers at an Arab institute outside Washington and were not employed by the Saudi Embassy, meaning they were not entitled to diplomatic visas, the officials said. "They [the Saudi Embassy] got a diplomatic visa for people better suited for a work visa," one official, who asked not to be identified, said. \n■ Haiti \nMan dies in demonstration \nOne person died on Wednesday after police fired shots in the air and tear gas to break up the latest demonstration against President Jean-Bertrand Aristide in the Haitian capital. Lionel Victor, a 29-year-old law student, died from wounds suffered when he was hit in the back by a tear gas grenade fired at close range by a presidential palace guard, according to hospital sources. Fifteen students were arrested in the hospital where Victor died, after they set a roadblock ablaze in front of the hospital and stoned riot police. \n■ Italy \nBerlusconi admits surgery \nItalian Prime Minister Silvio Berlusconi on Wednesday admitted he had had plastic surgery that retouched his eyelids but denied he underwent a face-lift as reported by Italian media. "I only had my eyelids retouched slightly," Berlusconi said. "They wrote that seven doctors operated on me but there was only one," he said. "If you want I can give you his name," he said. A fresh-faced Silvio Berlusconi was back in the public eye last week after a mysterious month-long absence, first claiming he had a health makeover and remaining coy about newspaper speculation -- backed by before-and-after photos -- that it included a face-lift. \n■ United Kingdom \nCannabis laws downgraded \nBritain relaxed its laws against cannabis yesterday, but warned the country's estimated 3.5 million users that it remained illegal and possession of even a small amount could still lead to arrest. The downgrade puts cannabis in the same "lower risk" C category as tranquillizers and anabolic steroids. The new law means an adult aged over 17 caught smoking or in possession of a small amount of cannabis will be stopped and searched, but not necessarily arrested or fined. The maximum penalty for possession was lowered to two years from five. Penalties for growing and dealing in marijuana have been toughened to a maximum 14 years in prison. \n■ United States \nWoman dies twice in Volvo \nNearly an hour and a half after rescuers declared an 88-year-old woman dead inside a burning car, investigators realized she was still breathing. Officials are reviewing the Wednesday morning incident to figure out what went wrong in determining the condition of Barbara Clark, who died later that day. Clark and her 87-year-old husband, John Clark, were found beside the road in their burning 1994 Volvo 850 about 4:20am. Firefighters found no vital signs and declared the couple dead about 4:40am, but crime-scene investigators noticed Barbara Clark was still breathing about 6am. Rescuers began first aid, but she died 12 minutes later. \n■ United States \nInmate stuck in jail window \nAn inmate who was stuck for four hours with his head and one shoulder through a cell window has been charged with felony escape. Robert Anthony Hill, 25, used a metal shelf to smash through the window, which was 15cm wide and 1m long, at South Central Regional Jail in Charleston, West Virginia, on Monday, authorities said. Rescuers spent four hours cutting out the window frame and several blocks to free the prisoner. He has been in jail since August on a parole violation after being charged with robbery and testing positive for drug use. \n■ United States \nSinger can't visit Jackson \nA judge in Chicago has given R&B star R. Kelly permission to go to this year's Grammy awards ceremony in Los Angeles, but on the condition that he not associate with pop star Michael Jackson. Kelly, who is awaiting trial on charges of child pornography, has been nominated as best R&B male vocal for his Step in the Name of Love track off his Chocolate Factory album.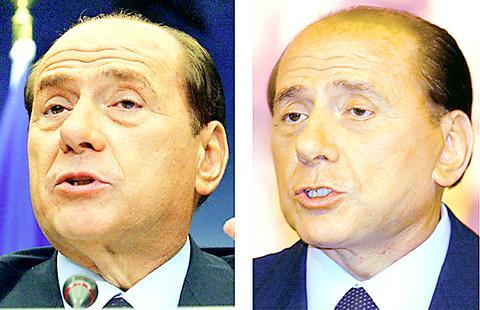 Comments will be moderated. Keep comments relevant to the article. Remarks containing abusive and obscene language, personal attacks of any kind or promotion will be removed and the user banned. Final decision will be at the discretion of the Taipei Times.