Wikipedia goes under the microscope
Founder Jimmy Wales has faced accusations of favoritism and excessive spending and questions about the nonprofit project's relationship with a venture capital firm
Since he helped create Wikipedia in 2001, Jimmy Wales has been called many things: benevolent dictator, constitutional monarch, digital evangelist and spiritual leader of the tens of thousands of volunteers who have made the online encyclopedia one of the top 10 most visited Web sites.
Sue Gardner, the new executive director of the Wikimedia Foundation, which runs the various Wikipedia projects, said that when she first met Wales, "he made a joke that he saw himself as the queen of England, waving to the crowd."
Unfortunately for him, the news media love a good royalty scandal and, in the last few weeks, he has been getting the royal treatment.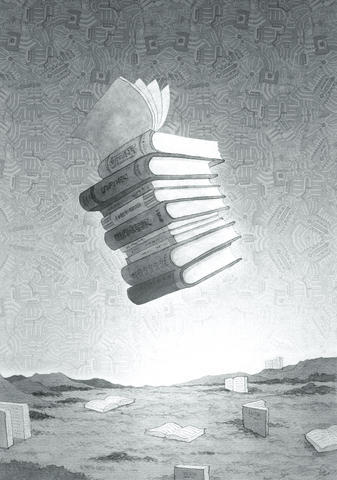 Last month, Wales was accused of intervening to protect the Wikipedia page of a TV news commentator with whom he had a romantic relationship. The accusations were fueled by text messages, said to be between Wales and the commentator, Rachel Marsden, that were published on a gossip Web site.
He added to the online fuss on March 1 by addressing the issue on his own page and announcing that the relationship was over. (Marsden put up a T-shirt and sweater he had left in her apartment on eBay. A bid of US$500 for the T-shirt came up short.)
And there have been persistent questions, chiefly raised by a former employee, that Wales has abused his expense account, including filing for a US$1,300 dinner for four at a Florida steakhouse that was ultimately denied and lacking receipts for US$30,000 in expenses.
In some ways, these allegations -- trivial and personal as they might seem -- illustrate the growing pains that Wikipedia is experiencing. The populist impetus for Wikipedia -- building an open-source encyclopedia -- has been spectacularly fulfilled with more than 2.2 million separate articles in English, 52 million unique visitors in December in the US, according to comScore Media Metrix, and brand recognition that puts it in the upper echelon with Google, Yahoo and Microsoft.
Until recently, however, Wikipedia was run more like a storefront community center than a digital-age powerhouse. What was a nine-person operation, has just recently grown to a 15-person operation. Last year's US$2.2 million budget grew to US$4.6 million this year.
"A surprising number of people don't even know it is a nonprofit," Gardner said. "They say, `How do they make their money, anyway?' They assumed there were ads or some other way."
In fact, the project relies on fundraisers, and its latest one, Gardner said, received donations from 45,000 individuals, with a US$30 average contribution.
Wales and the board of the Wikimedia Foundation have tried to professionalize the project, moving its offices from St. Petersburg, Florida, to San Francisco, to be near the talent, entrepreneurial spirit and wealth of Silicon Valley. The board of seven trustees, made up of appointed and elected members, including Wales, has brought in new administrators, beginning with Gardner, a former journalist who had run the Canadian Broadcasting Co's Web site.
But members of the Wikipedia community -- scattered around the globe, writing in more than 200 languages -- remain consistent in their belief in a decentralized power structure and noncommercial principles. And they aren't sure what to make of the move to the big city, with its reputation as the home of irresistible temptations.
The persistent arguments about whether to accept any kind of advertising, no matter how indirect, to increase revenue -- something Wales and Gardner among others say they oppose -- have recently flared up again.
And there have been questions raised about the foundation's close relationship with Roger McNamee of Elevation Partners, a venture capital firm in Silicon Valley, and who has helped arrange two sizable donations to Wikipedia.
Some members further wonder if Wales, who has created a company, Wikia, to make money from wikis -- software that allows users to create, edit and link Web pages -- and to implement a volunteer-created search engine, will reduce his role within Wikipedia.
But Wales said he was adamant.
"Dialing down is not an option for me," he said. "Not to be too dramatic about it, but, `to create and distribute a free encyclopedia of the highest possible quality to every single person on the planet in their own language,' that's who I am. That's what I am doing. That's my life goal."
Henry Mintzberg, a professor of management at McGill University who studies organizations, said a visionary leader is crucial at the beginning. But, he said, "what these people do is, they are determined and focused," keeping the vision pure, "not mixing it up."
It is natural that over time a visionary leader's role is diminished and that is good thing, he said, quoting Bertolt Brecht: "Unhappy is the land that has no heroes -- no, unhappy is the land that needs heroes."
Despite some of the attacks on Wales, he is still largely a hero within the Wikipedia community -- walking through the annual conventions with assistants in tow, greeting the most enthusiastic Wikipedia contributors from across the globe, receiving invitations to the World Economic Forum in Davos, attending George Soros' birthday party.
Gardner said there will always be a need for what Wales provides.
"People want to reach out to someone, and they know his name -- it could be a famous person, a celebrity, or not -- if they have a problem with their entry they will contact him."
It was in this capacity that Marsden, a columnist and a former commentator on Fox News, said she had reached out to Wales after her article page was being vandalized.
"Jimmy volunteered to make changes to my Wikipedia page after we became involved personally and romantically. Before that, he really couldn't have cared less," Marsden wrote via e-mail.
Wales wrote on his user page that he would not interfere before meeting Marsden, and summed up: "My involvement in cases like this is completely routine, and I am proud of it."
However, the incident did pry open his personal life to Silicon Valley gossip sites: He said he had been separated from his wife when he met Marsden and had created the embarrassing spectacle of having his old laundry put up for auction on eBay.
At the same time, a former foundation employee, Danny Wool, has created a blog where he has been detailing what he says were Wales' abuses of expense reimbursements.
While the allegations involve a time before Gardner arrived, she said: "I have done my own conversations with people, and I am satisfied that Jimmy hasn't used the Wikimedia Foundation money to subsidize his own personal expenses. I believe he has consistently put the foundation's interests ahead of his own."
Beyond the personal questions, many Wikipedia members have voiced reservations about its relationship with Elevation Partners.
Wales said in an interview that Elevation Partners had expressed interest initially in business opportunities with Wikipedia, but "it took one meeting for them to realize it was off the table."
"Certainly there can be no investment in Wikipedia. Wikipedia is a nonprofit and always will be," he said.
Wales said he also has had inquiries from other venture-capital firms, which likewise were told to look elsewhere.
But the initial meeting with Elevation, Wales said, led to a relationship with one of its partners, Roger McNamee, who stresses that he is acting as a volunteer entirely separately from his business. Wales describes him as "a bit of a mentor in doing fundraising."
Gardner said that McNamee in the past had lined up a US$500,000 donation and arranged another US$500,000 donation that came through last week.
McNamee would not confirm this, but did say: "I am a Wikipedia volunteer -- I help with strategy, fundraising and business development -- it has nothing to do with Elevation Partners. And no on should be confused about that."
Wikemedia board chairwoman Florence Nibart-Devouard, who has never met McNamee, did not sound enthusiastic.
"It's not a huge concern right now, but I am not comfortable with the concept," she said, of venture capitalists consistently making donations to the foundation. "I would much prefer a varied diverse base of donors, some could be large, some could be long-term friends, who help in finding new friends. I hope the foundation won't rely on these relationships."
She said that she had proposed a resolution, passed recently, to require that any donation larger than 2 percent of revenues be approved by the board. And she said she would "make some noise" if a venture capitalist were to try to become a board member.
While Nibart-Devouard worries about the provenance of donations, Wales and Gardner say they must worry also about sustainability.
"A big piece of my day is thinking about money," she said.
Wales said that "existing on donations keeps us on a shoestring budget," adding that he was not opposed to leveraging Wikipedia's brand, consistent with its free-culture values, of course.
"There are some kinds of ways of using our brand name -- a trivia game, a branded home-edition trivia game, that kind of thing seems to fit," he said.
Perhaps a Wikipedia documentary TV show. He said that Elevation Partners "are flexible -- they could be involved in that kind of stuff."
"We do not want to touch the core," he added. "The core of Wikipedia is something people really believe in. That is too valuable for the world to screw it up."
As long as he is involved with Wikipedia, however, Wales will continue to be a guiding light for its many contributors -- as well as a lighting rod for its critics.
"Recently, I was in Thailand and I was giving a speech there and spoke about opposition to censorship of the Internet in Thailand, how this was bad for their economy, and this made the newspapers," he said. "That's really important, that I have the ability to do this."
But he conceded that along with "my being some kind of celebrity -- not a real celebrity," comes scrutiny that "isn't a welcome part of the job."
"People who have achieved a public voice find it a mixed bag," he said.
Comments will be moderated. Keep comments relevant to the article. Remarks containing abusive and obscene language, personal attacks of any kind or promotion will be removed and the user banned. Final decision will be at the discretion of the Taipei Times.