SPEAK UP: Blackpink-themed coffee shop hits Taipei Blackpink七週年咖啡廳吸客
A: The weather's so hot that I'd really like to have some iced coffee.
B: Let's go to Starbucks' new Blackpink-themed coffee shop. It's near the MRT Shandao Temple Station.
A: Great! The news says you'll get their sticker for buying a Blackpink-themed frappuccino.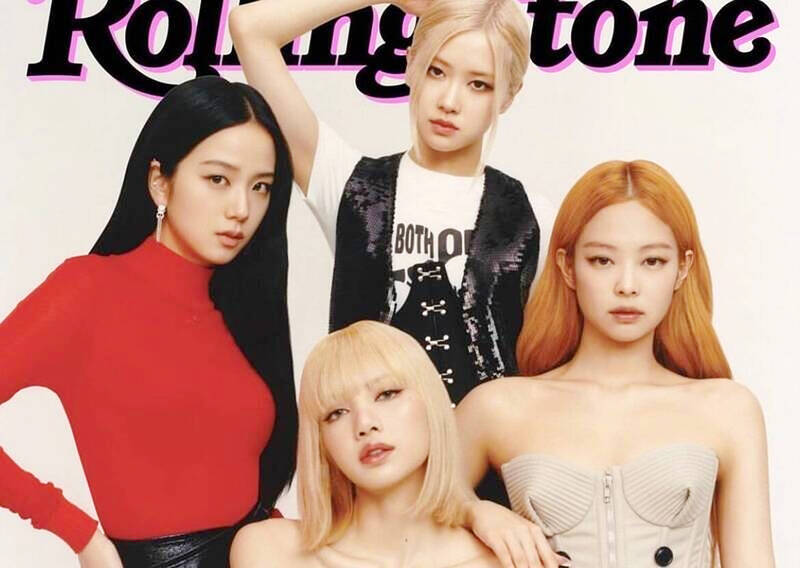 Photo taken from Blackpink's IG 照片:翻攝自Blackpink IG
B: But the news also says member Lisa of the girl group may not renew her contract, and I'm really worried about that.
A: The group is celebrating its 7th anniversary this week. I hope the four of them never disband.
A: 天氣真熱,好想來一杯冰咖啡。
B: 那去星巴克的Blackpink主題門市吧,就在善導寺站附近。
A: 好啊!新聞說買Blackpink主題星冰樂還送她們的小貼紙。
B: 但新聞也說團員Lisa可能不續約,害我好擔心唷。
A: 她們本週正在慶祝成團七週年,希望四位團員們永遠不要解散。
(By Eddy Chang, Taipei Times/台北時報張聖恩〉
Publication Notes
Language Tip 語文小提示
disband 1. transitive verb(及物動詞〉: to break up the organization of: dissolve 2. intransitive verb(不及物動詞〉: to break up as an organization: disperse
Comments will be moderated. Keep comments relevant to the article. Remarks containing abusive and obscene language, personal attacks of any kind or promotion will be removed and the user banned. Final decision will be at the discretion of the Taipei Times.