輕鬆華語GO EASY CHINESE GO
去按摩 Having a massage
對話 Dialogue
A:你怎麼了?看起來不太舒服。
A: Nǐ zěnmele? Kànqǐlái bú tài shūfú.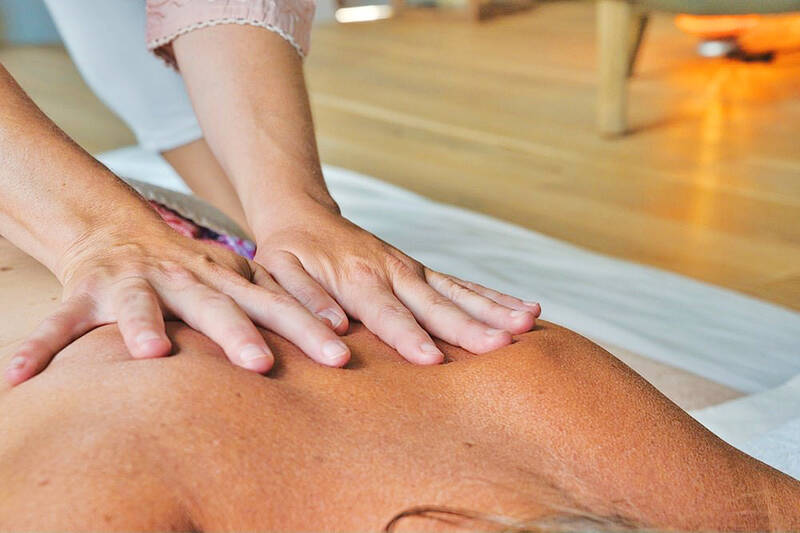 PHOTO COURTESY OF Unsplash / 照片:Unsplash 提供
B:我最近非常忙,壓力很大,脖子跟肩膀都痠痛。
B: Wǒ zuìjìn fēicháng máng, yālì hěn dà, bózi gēn jiānbǎng dōu suāntòng. 
A:要不要去按摩?我覺得對肌肉放鬆很有幫助。
A: Yào búyào qù ànmó? Wǒ juéde duì jīròufàngsōng hěn yǒu bāngzhù.
B:那要去哪裡按呢?你能幫我推薦嗎?
B: Nà yào qù nǎlǐ àn ne? Nǐ néng bāng wǒ tuījiàn ma?
A:我知道一家盲人按摩院,師傅很厲害,按完馬上就輕鬆不少。
A: Wǒ zhīdào yìjiā mángrén ànmó yuàn, shīfù hěn lìhài, ànwán mǎshàng jiù qīngsōng bùshǎo.
B:好,請給我他的電話,我現在就預約。
B: Hǎo, qǐng gěi wǒ tā de diànhuà, wǒ xiànzài jiù yùyuē.
翻譯 Translation
A: What happened? You don't look well.
B: I've been really busy these days and under lots of pressure. My neck and shoulders are really sore.
A: Would you like to try a massage? It will relax your tired muscles.
B: Where can I get one? Can you recommend a place?
A: I know a therapist who is a blind. He is excellent. You'll feel much better after the massage.
B: Great! What's his phone number? I'll make an appointment right away.
生詞 Vocabulary
1. 按摩 (ànmó) massage
2. 壓力 (yālì) stress, pressure
3. 肌肉 (jīròu) muscle
4. 放鬆 (fàngsōng) to relax
5. 盲人 (mángrén) a blind
6. 師傅 (shīfù) a person who has a kind of skill as his/her career
7. 厲害 (lìhài) great, excellent
8. 預約 (yùyuē) to make an appointment or reservation
教材音檔 Audio Files
國立清華大學華語中心提供
By National Tsing Hua University Chinese Language Center:
Comments will be moderated. Keep comments relevant to the article. Remarks containing abusive and obscene language, personal attacks of any kind or promotion will be removed and the user banned. Final decision will be at the discretion of the Taipei Times.