SPEAK UP ! 雙語會話
Did you hear the news about Wang's marriage breakup? (1/5) 你有聽說老王要離婚的消息嗎?(一)
A: Did you hear the news about Wang's marriage breakup?
B: Do you mean Mr Wang who lives next door? It was really unexpected.
A: His wife publicly exposed her husband as a serial philanderer.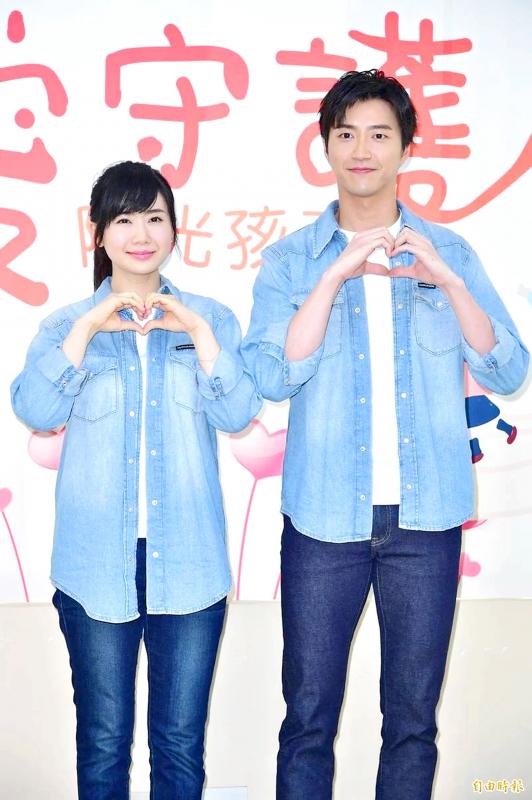 A celebrity couple who divorced last year: Chiang Hung-chieh, right, and Ai Fukuhara. 去年離婚的名人夫妻︰江宏傑(右)和福原愛。
Photo: Chen Yi-kuan, Liberty Times 照片:自由時報陳逸寬
B: And he always maintained such a clean image. He really doesn't seem to be the type.
A: 你有聽說老王要離婚的消息嗎?
B: 你是說隔壁的老王嗎?真意外。
A: 他老婆還爆料,老王結婚後經常劈腿。
B: 他的形象一直很不錯,真是看不出來。
(Translated by Edward Jones, Taipei Times / 台北時報張聖恩)
Audio recordings for Speak Up! dialogues will be suspended until further notice due to the pandemic.
Publication Notes
LANGUAGE TIP 語文小提示
serial philanderer
A serial philanderer describes a man who has numerous sexual relationships with different women.
Synonyms: womanizer, Casanova, playboy, libertine
Comments will be moderated. Keep comments relevant to the article. Remarks containing abusive and obscene language, personal attacks of any kind or promotion will be removed and the user banned. Final decision will be at the discretion of the Taipei Times.