John J. Tkacik On Taiwan: Qin Gang, Song Tao and 'Special Agent Diplomacy'
In 1988, young Comrade Qin Gang (秦剛) did not graduate from the China Foreign Affairs University (外交學院), China's training academy for diplomats. He never attended the Institute. Instead, he graduated from Beijing's "University of International Relations" (國際關係學院) which, as I recall from early in my diplomatic career, was a campus well-known for its affiliation with the Chinese Communist Party Center's intelligence services. In 1964, because of the school's critical status as a training ground for special operatives, the UIR was named a "key institute of higher learning" (重點高校) — together with elite Beijing and Tsinghua universities — as an academy of surpassing importance to the Chinese Communist Party's objectives.
In 1978, Comrade Qin's alma mater was discreetly dropped from the "key institutes" list, probably because reforms after the purge of the "Gang of Four" required "key institutes" to be subordinate to the Ministry of Education. Alas, the UIR was instead a unit of the Ministry of State Security (MSS) and no longer qualified for its "Ivy League" status. Nonetheless, UIR's website, even today, remains proud of its 1964 pre-Cultural Revolution "key institute" designation. Several scholars in both the United States and Australia confirm this is the case. A report by the Australia Strategic Policy Institute (ASPI) cautions that UIR "is designated very high risk for its affiliation with the MSS, China's civilian intelligence agency."
So it was to be expected that, upon his graduation, Qin Gang would be assigned to the MSS-run "Beijing Diplomatic Services Bureau" (北京外交人員服務局), whence he was dispatched to work in the Beijing bureau of United Press International.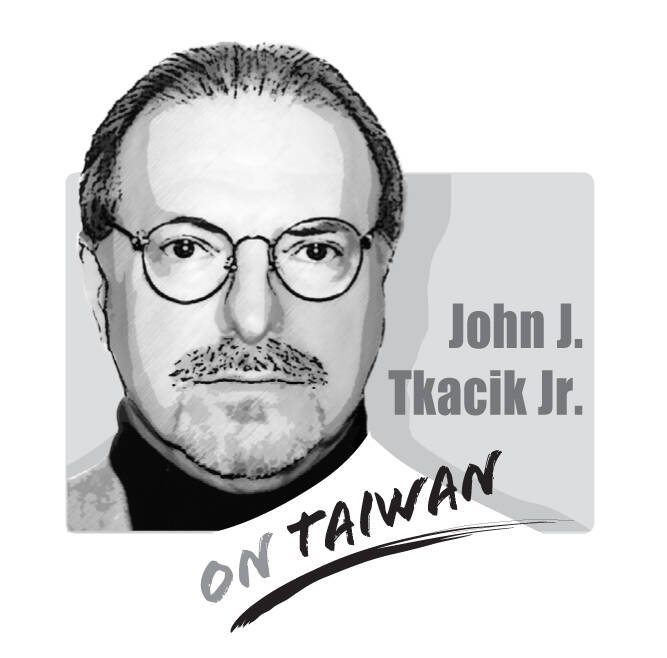 I can attest, having worked — in the US Liaison Office in Peking, the US embassy and consulates around China — with scores of bright young college grads assigned to us by the "DSB" and its provincial subunits, that these cadres were uniformly highly talented and hard-working. They arrived early and stayed late. They were eager to learn all they could about our offices. And the political and economic "researchers" on our local staffs, all generously provided by the DSB, very capably and unobtrusively steered our attention to interesting developments that they believed we should report on. The DSB employees all served under the direction of the MSS, and it was my personal opinion that they were all commissioned MSS officers.
So, young Comrade Qin Gang must have proved highly efficient at guiding UPI's journalistic efforts to subjects which the MSS designated for foreign media attention, and away from subjects that the MSS did not want to be covered.
After a rigorous four-year apprenticeship with foreign news media operations in Beijing, Qin Gang was placed into the Ministry of Foreign Affairs under diplomatic cover. With his journalism background, his "diplomatic cover" was — what else? — as press officer on two assignments to the United Kingdom together with a few stints in the Foreign Ministry press office, where he was in close liaison with the Ministry of State Security's DSB-supplied informants in all foreign diplomatic public affairs offices and in all foreign media bureaus in Beijing.
I recount all this, because Comrade Qin Gang's appointment as China's foreign minister is emblematic of China's new diplomacy. It is not driven by professional diplomats, but rather by professional intelligence officers.
Don't get me wrong — as the American comedian Jerry Seinfeld says: "...not that there's anything wrong with that." But this is a paradigm shift that has suffused Beijing's diplomacy since the early 1990s, a shift that foreign diplomats still do not wholly appreciate.
How does this affect Taiwan? For one thing, it means that China's global diplomacy is no longer based on commonly accepted norms. As Henry Kissinger pointed out a few years ago, it means that Chinese diplomacy is not geared toward "solving problems." In January 2018, Kissinger said: "…our approach is usually pragmatic. We want a solution to a problem. The Chinese approach is: no problem ever gets finally solved. For them, every 'solution' is an admissions ticket to another problem..." It also means that China's diplomacy is geared exclusively toward non-diplomatic operations, influence, black propaganda, whispering-campaigns, espionage and exploitation of non-official relationships.
Aside from Qin Gang another personality also puzzles me. He is Comrade Song Tao (宋濤), the new minister-level director of the State Council Taiwan Affairs Office. Comrade Song was a provincial cadre in Fujian for two decades; his first decade (1978-1992) in Fujian's "forestry" sector including three years studying at Monash University in Melbourne, Australia (which has never had a forestry specialty). During the 1990s, Comrade Song rose slowly through the ranks of Fujian's local party committees to wind up in 1999 as "vice president" of the provincial "international trust and investment company" just at the same time vice governor Xi Jinping (習近平)was wrestling with the "Yuanhua" (遠華) corruption scandal emanating from the Xiamen special economic zone. I presume Xi Jinping was exonerated. He was promoted to Fujian's governorship immediately thereafter.
But Comrade Song Tao suddenly disappeared from Fujian and reappeared in India as "counsellor of embassy" at the Chinese mission in New Delhi. I suspect that Song Tao had little or no relationship with Xi Jinping at the time, so it is puzzling that Song suddenly popped up halfway across Asia at a major Chinese embassy.
Even more puzzling: after two years, this mysterious counsellor in New Delhi disappears again only to re-materialize as China's ambassador in Guyana on the mosquito coast of the Caribbean Sea.
So, what possible impression could Ambassador Song Tao have made on the Ministry of Foreign Affairs leadership at such a backwater post? What indeed? But he must have done a fantastic job in Guyana because two years later, in 2004, he was reassigned to the Foreign Ministry in Beijing as "Director General" of "Chinese Diplomatic Missions Overseas." And then, Mister Song is the Chinese ambassador in Manila — for only a year! These are miraculous assignments for someone who was not an "old foreign ministry cadre".
Something extraordinary was behind this. In 2008, he was formally enrolled in the foreign ministry's "leadership" and promoted to vice minister; in 2013 he transferred to the Party's central foreign affairs "leadership small group" (中央外事工作領導小組辦公室) quickly to become its principal deputy. And in November 2015, his 60th birthday, he was elevated to Director of the Party Central International Liaison Department (ILD), literally the equivalent of the Party's foreign minister.
For Comrade Song Tao to go from a nondescript "responsible official of the department concerned" (有關部門的負責人) in Fujian in 2000 to chief of the CCP/ILD in 2015 is remarkable. And in 2017, Comrade Song was elected to the 19th Central Committee of the Chinese Communist Party.
I do not doubt Comrade Song's talents. During his tenure as ILD minister, he was ruthlessly effective, particularly with fraternal socialist counterparts such as the sullen and petulant "Dear Respected Marshal" (敬愛的元帥) of North Korea, whom Comrade Song famously persuaded to acknowledge the wisdom of Xi Jinping's November 2017 summit meeting in Beijing with US President Donald Trump — an intriguing story that Professor Shih Ya-hsuan (施雅軒) related in these pages just last week. A search of several databases shows that ILD Minister Song Tao was an extremely active ILD Minister — even if a bit of an oldster — throughout his tenure. It was expected that he would not be re-elected to the 20th CCP Central Committee. He seemed headed to an honorable retirement.
My point is that Comrade Song's odd mid-career transformation (from provincial nobody to "international man of mystery" in New Delhi) hints at an intelligence background. And his sure-footed rise through the "foreign affairs" ranks to become ILD minister and CCP central committeeman in just 15 years confirms that he is a figure of exceptional "united front" talents.
I am as surprised as anyone that Comrade Song has been recalled suddenly from retirement to guide the State Council Taiwan Affairs Office. My expectation is that, in 2023, Chairman Xi Jinping's policies regarding international relations in general — and Taiwan in particular — will be run by leadership cadres with intelligence and "active measures" backgrounds such as Qin Gang and Song Tao. Both America's diplomats and Taiwan's must "up their game" and prepare themselves for a long campaign against China's new gray-zone "special agent" diplomacy which has little regard for the old-fashioned diplomatics of negotiation and accommodation.
John J. Tkacik, Jr. is a retired US foreign service officer who has served in Taipei and Beijing and is now director of the Future Asia Project at the International Assessment and Strategy Center.
Comments will be moderated. Keep comments relevant to the article. Remarks containing abusive and obscene language, personal attacks of any kind or promotion will be removed and the user banned. Final decision will be at the discretion of the Taipei Times.