SPEAK UP: Some highly anticipated events in 2023 (3/3) 2023年你最期待什麼事?(三)
A: Apart from events around the world, is there anything to look forward to in Taiwan?
B: Next year marks the 400th anniversary of Tainan's establishment. There will be a series of celebrations we can go to this year.
A: Cool! Anything else?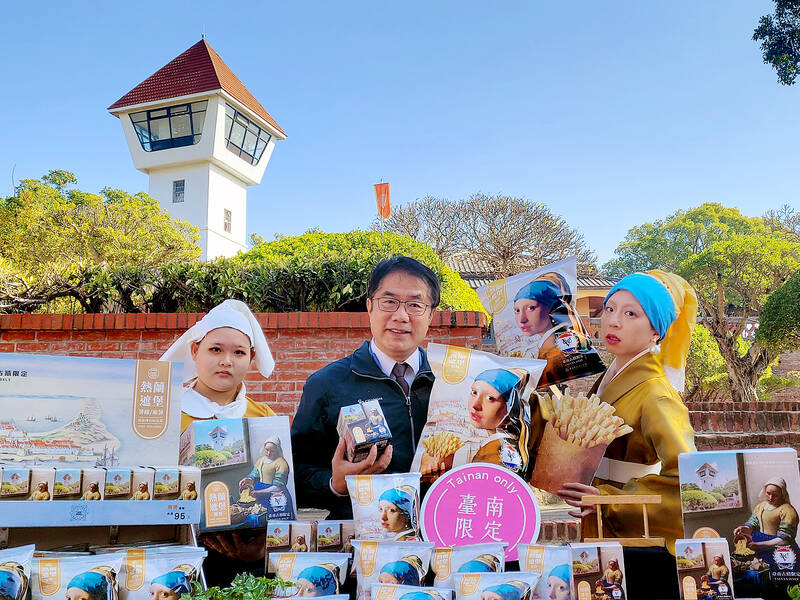 The Anping Old Fort in Tainan. 台南市古蹟安平古堡。
Photo: Wang Shu-hsiu, Liberty Times 照片:自由時報王姝琇
B: The presidential election will take place early next year, so I guess we can expect a lively campaign late this year.
A: 除了世界各地,今年台灣會有什麼令人期待的事物嗎?
B: 明年是台南市建城四百週年唷!我們可以參加今年一系列慶典。
A: 還有呢?
B: 總統大選就在明年初,我想今年底,選戰應該很熱鬧。
(By Eddy Chang, Taipei Times/台北時報張聖恩)
Publication Notes
Language Tip 語文小提示
"expect" Synonyms: presume, infer, is likely to happen
Comments will be moderated. Keep comments relevant to the article. Remarks containing abusive and obscene language, personal attacks of any kind or promotion will be removed and the user banned. Final decision will be at the discretion of the Taipei Times.