EASY CHINESE FOR YOU! 華語簡易通
演唱會在什麼地方舉行?(一) Where will the choir concert be held? ( I )
對話 Dialogues
玉玲:立夫,我有兩張演唱會的票,要不要一起去看?
立夫:誰的演唱會?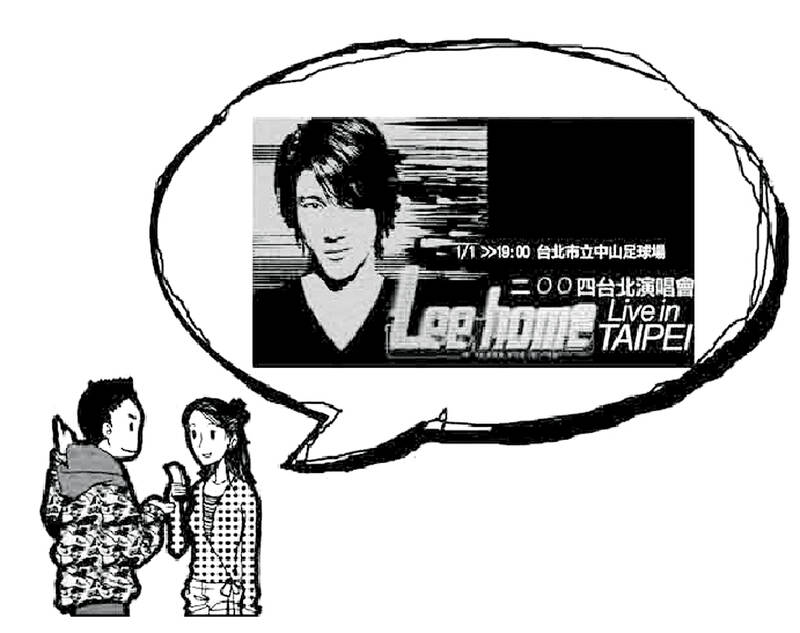 玉玲:阿宏的。聽說他唱得不錯。
立夫:好啊!是什麼時候的票呢?
玉玲:一月十五號,下個星期六。
立夫:可是那天我表哥要來台灣,我得去飛機場接他。
Yuling: Lifu, I have two tickets to a choir concert. Would you like to go with me?
Lifu: Whose concert is it?
Yuling: A-Hong's. People say his singing is not bad.
Lifu: I'd love to go! When is the performance?
Yuling: Jan. 15, next Saturday.
Lifu: But my cousin is coming to Taiwan. I have to go to the airport to pick him up.
詞彙與短語 Vocabulary & Phrase
演唱會 (yǎnchànghuì) concert (singing)
一起 (yì qǐ) together
聽說 (tīngshuō)
"It is said" / "People say" / "I have heard"
下 (xià) next
得 (děi) have to, ought to, should
教材音檔 Audio Files
本文內容及音檔來源: 華語簡易通
For more audio files, visit the center's Web site at: http://mtc.ntnu.edu.tw/book/book-show-6.html
國立臺灣師範大學國語教學中心提供
Provided by NTNU Mandarin Training Center: http://www.mtc.ntnu.edu.tw/
COPYRIGHT c 2022 國立臺灣師範大學國語教學中心 ALL RIGHTS RESERVED
Comments will be moderated. Keep comments relevant to the article. Remarks containing abusive and obscene language, personal attacks of any kind or promotion will be removed and the user banned. Final decision will be at the discretion of the Taipei Times.