SPEAK UP ! 雙語會話
Taipei Performing Arts Center opens this week (2/3) 大貢丸」北藝中心開幕(二)
A: At a cost of NT$6 billion (about US$200 million), the Taipei Performing Arts Center is finally set to open nine years after construction began.
B: Wow, that's expensive, although it does look cool.
A: To celebrate its opening to the public, the center has put together a program of 37 shows, comprising 142 performances.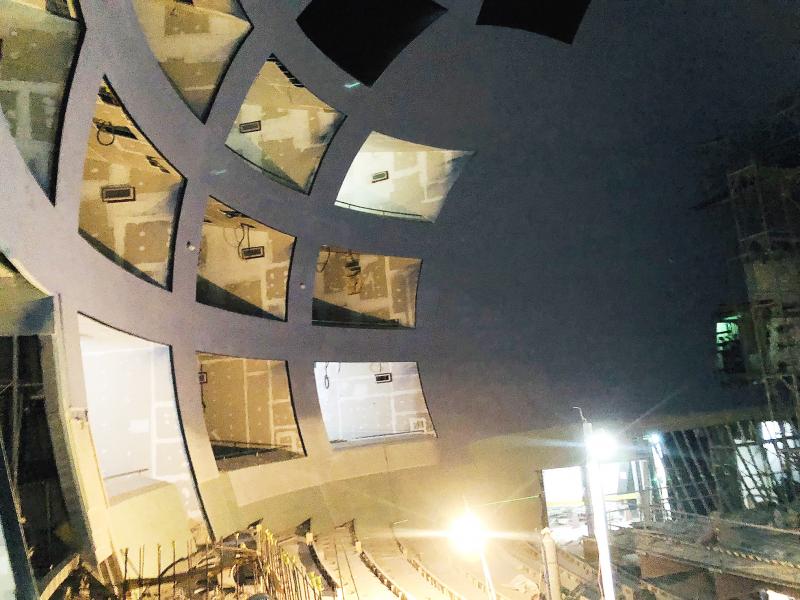 Interior decoration at the Taipei Performing Arts Center. 台北表演藝術中心內部裝潢。
Photo: Cheng Ming-hsiang, Liberty Times 照片:自由時報鄭名翔
B: Fantastic! I'm going to take a look at the program calendar.
A: 聽說北藝中心造價高達近六十億台幣(約近兩億美元),蓋了九年終於蓋好啦。
B: 這麼貴?不過看起來是蠻酷的。
A: 為了慶祝開幕,該中心還安排了三十七檔節目、一百四十二場演出呢。
B: 太棒了!我先來查一下節目表。
(Translated by Edward Jones, Taipei Times/台北時報張聖恩)
Publication Notes
Language Tip 語文小提示
program calendar The Chinese phrase 節目表 is usually translated as "program calendar" for a theater, "screening times" or "show times" for a movie theater and "program guide" or "program schedule" for television.
Comments will be moderated. Keep comments relevant to the article. Remarks containing abusive and obscene language, personal attacks of any kind or promotion will be removed and the user banned. Final decision will be at the discretion of the Taipei Times.