SPEAK UP ! 雙語會話
Why don't we make some egg fried rice? (1/5) 我們來做蛋炒飯好了!(一)
A: Ah, I was going to make zongzi for this year's Dragon Boat Festival, but I think I'm going to have to shelve those plans, because of the pandemic.
B: Yeah, if you want to buy the ingredients and the bamboo leaves, you'll need to go to a traditional wet market and risk the crowds. We should probably just do as we've been told and stay home.
A: We have a bit of leftover rice in the fridge, and some dishes we didn't finish from the last couple of days. Do we need to cook anything new today?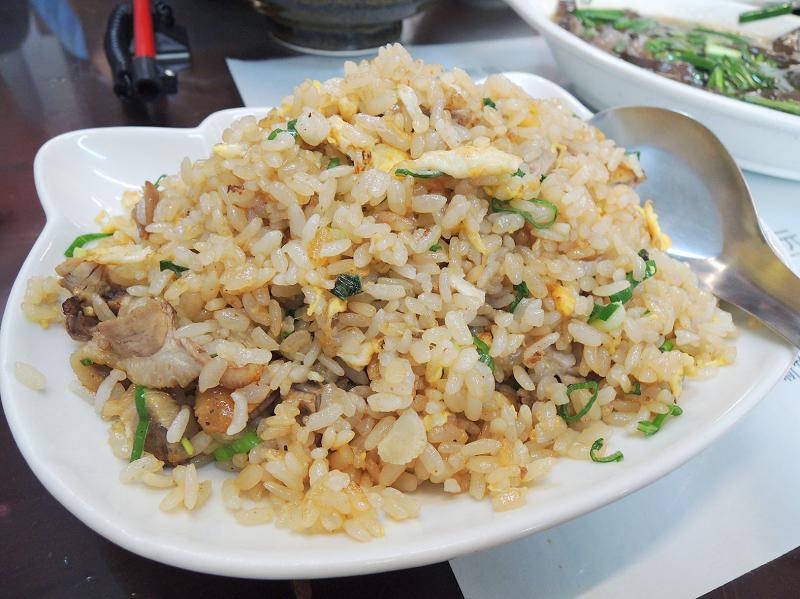 A dish of duck fried rice on Oct. 8, 2017 in Taoyuan City. 一盤鴨肉炒飯。二○一七年十月八日攝於桃園市。 Photo: Chou Min-hung, Liberty Times 一盤鴨肉炒飯。二○一七年十月八日攝於桃園市。
Photo: Chou Min-hung, Liberty Times 照片:自由時報記者周敏鴻
B: Look, we also have a few eggs. Why don't we make some egg fried rice?
A: 唉,今年端午節本來想包粽子,因為疫情的關係只好放棄。
B: 對呀,要買各種餡料和粽葉,還得去傳統市場,群聚的風險太大了,我們還是乖乖待在家比較好。
A: 冰箱裡有一些剩飯,還有這兩天吃剩的菜,我們今天還要煮新的菜嗎?
B: 你看,這裡還有幾顆蛋,我們來做蛋炒飯好了!
Publication Notes
LANGUAGE TIP 語文小提示
Zongzi
There's no simple translation for zongzi, so it's easier to just use the Chinese word. These are small bundles of glutinous, sticky rice, either boiled or fried, mixed with ingredients such as mushrooms, peanuts, egg yolk and chestnuts and wrapped in bamboo leaves. The exact combination varies by region. Traditionally eaten at the Dragon Boat Festival.
Comments will be moderated. Keep comments relevant to the article. Remarks containing abusive and obscene language, personal attacks of any kind or promotion will be removed and the user banned. Final decision will be at the discretion of the Taipei Times.