Taiwanese hunky boys compete in hit reality show "Idol Producer" 「偶像練習生」爆紅 台灣小鮮肉參賽
Since its debut on the iQiyi online video platform in January, the popularity of "Idol Producer," a boy band reality show, has soared. The producer of the show, which quickly garnered over 100 million views within the first hour of broadcast, is hit Korean group EXO member Zhang Yixing, also known as Lay.
Among the 100 trainees, Taiwan's Chen Li-nong, Jack Hsu and Lin Yanjun have drawn a lot of attention from netizens. Chen, nicknamed "Nong Nong," performed brilliantly and was the only A-rated contestant in the first episode. Hsu, a consummate dancer, has already won an award in a world street dance championship. Lin, meanwhile, was voted the best-looking guy in the group by the other contestants, earning him the name "xiao xian rou" (or hunky boy).
In the first elimination round, Chen won 7.4 million votes and took the second spot. Internet celebrity Cai Xukun was ranked first and Fan Chengcheng — the younger brother of actress Fan Bingbing — was ranked third. Those ranked between 61 and 100 were eliminated.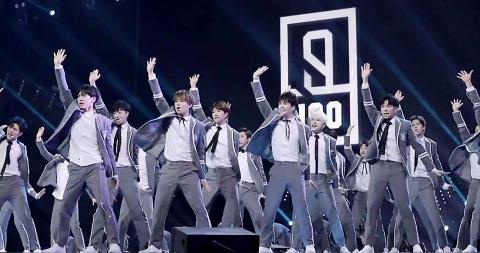 Contestants for "Idol Producer" film the music video for the theme song, titled "Ei Ei," in this undated photo. 「偶像練習生」的練習生們拍攝主題曲「Ei Ei」音樂錄影帶,拍攝日期不詳。
Photo courtesy of Idol Producer
照片︰偶像練習生提供
(Liberty Times, translated by Eddy Chang)
愛奇藝平台男團實境秀「偶像練習生」於一月開播後人氣暴增。該節目由南韓夯團EXO成員張藝興(Lay)擔任製作人,上線一小時點擊率就突破一億人次。
而在一百位練習生當中,台灣的陳立農、許凱皓和林彥俊,也備受網友矚目。被暱稱為「農農」的陳立農表現亮眼,是首集唯一獲得A等級最高評價的練習生。許凱皓舞技精湛,曾在世界街舞大賽得獎。林彥俊則被所有練習生票選為「顏值擔當」,是公認的「小鮮肉」。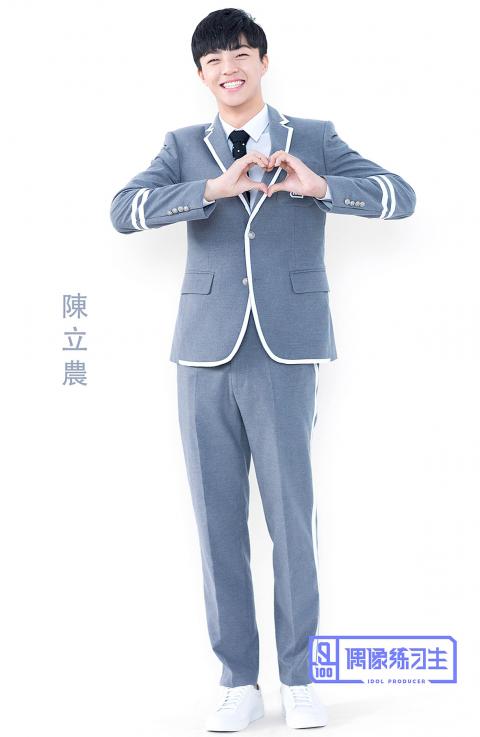 Taiwanese contestant Chen Li-nong is pictured in this undated photo taken from his Weibo page. 台灣練習生陳立農在他微博網頁的照片,拍攝日期不詳。
Photo: Wu Chih-wei, Liberty Times
照片︰自由時報記者吳志偉翻攝
首輪淘汰賽中,陳立農獲得約七百四十萬票高居第二名,第一名是網紅蔡徐坤,第三名是女星范冰冰的弟弟范丞丞,第六十一名到一百名的學員則慘遭淘汰。
(自由時報)
Publication Notes
TODAY'S WORDS
今日單字
1. idol n. 偶像 (ou3 xiang4) 2. reality n. 實境 (shi2 jing4) 3. producer n. 製作人 (zhi4 zuo4 ren2) 4. consummate adj. 精湛 (jing1 zhan4) 5. eliminate v. 淘汰 (tao2 tai4)
Comments will be moderated. Keep comments relevant to the article. Remarks containing abusive and obscene language, personal attacks of any kind or promotion will be removed and the user banned. Final decision will be at the discretion of the Taipei Times.