Substandard eggs imported from Turkey, FDA says
A government program to import eggs from nine nations, introduced earlier this year in an effort to address a domestic supply shortage, has identified substandard supply from Turkey totaling 127.62 tonnes, the Food and Drug Administration (FDA) said yesterday.
In its weekly release on substandard food products intercepted at the border, the FDA said it seized the eggs in five batches from Wednesday last week to yesterday after finding them to contain cancer-causing nitrofurans, which are banned in Taiwan.
The problematic eggs have been destroyed or returned to Turkey, the FDA said.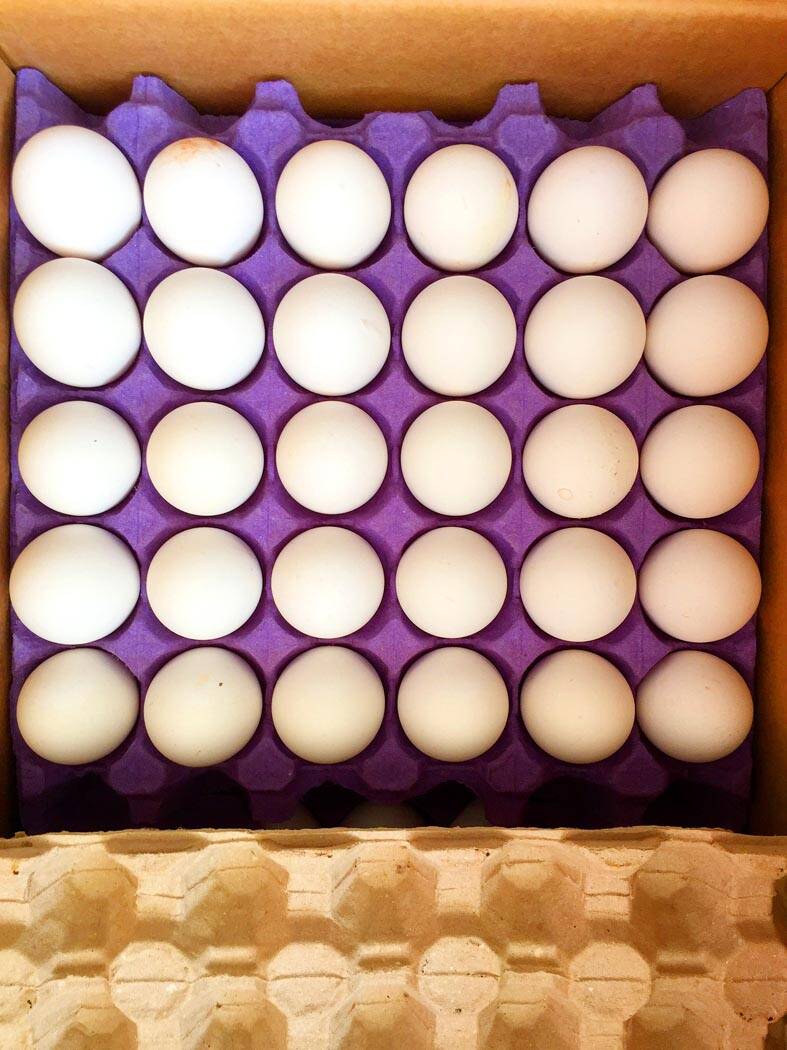 Eggs imported from Turkey are pictured yesterday after being seized by customs officials.
Photo: Wu Liang-yi, Taipei Times
Taiwan has had a shortage of eggs since the Lunar New Year, which the Council of Agriculture has blamed on several factors, including unpredictable weather, increased feed costs, a high number of molting hens and large-scale culling due to avian influenza outbreaks.
To make up for the shortfall, the government has sought to ramp up egg imports from nations such as Turkey, the US and Australia, while also importing more breeder chickens to help local farms increase production.
The substandard eggs are among a total of 397 shipments imported from the nine nations as of Sunday, FDA Deputy Director Lin Chin-fu (林金富) said.
However, as the eggs were imported under the government program, the FDA would not impose penalties on the importer, the National Animal Industry Foundation, Lin said.
Domestic daily demand is about 24 million eggs, the council said in late March, and it has reduced monthly imports from about 30 million to 10 million this month as domestic supply has increased to 22.8 million eggs per day.
In the event there is a surplus of imported eggs, they are to be preserved in liquid form and used as a backup, the council said.
Comments will be moderated. Keep comments relevant to the article. Remarks containing abusive and obscene language, personal attacks of any kind or promotion will be removed and the user banned. Final decision will be at the discretion of the Taipei Times.