First US-led 'Chip 4' meeting held, featuring Taiwan
'DEMOCRACY CHIPS': The meeting, which also included officials from Japan and South Korea, came amid increasing calls for cooperation on supply chain challenges
The US convened a preliminary meeting of a working group with East Asian countries, including Taiwan, to discuss semiconductor supply chain resilience and cooperation, Minister of Economic Affairs Wang Mei-hua (王美花) said yesterday.
"We exchanged views at a first preliminary meeting and hope everyone can discuss how to collaborate in the future on supply chain problems like the ones we recently encountered," Wang told reporters in Taipei.
The global chip shortage, which over the past two years has wreaked havoc on supply chains and forced automakers to halt production, thrust chip powerhouse Taiwan into the spotlight and made supply chain management a bigger priority for governments around the world.
A closeup of a silicon wafer on display during the SEMICON TAIWAN 2022 in Taipei on September 15.
Photo: EPA-EFE
The preliminary meeting of the working group — dubbed "Chip 4" — also included representatives from South Korea and Japan, Wang said.
Details about the frequency of future meetings, including their schedule and topics, were not addressed, she said.
The countries are home to critical players in the global semiconductor industry, including Taiwan Semiconductor Manufacturing Co (台積電), the world's largest contract chipmaker; South Korean memorychip giants Samsung Electronics Co and SK Hynix; and key Japanese suppliers of semiconductor materials and equipment.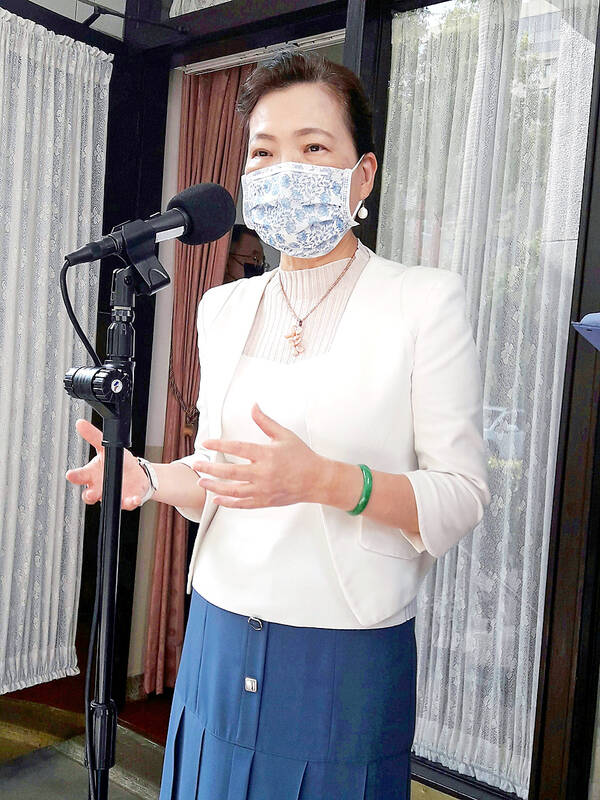 Minister of Economic Affairs Wang Mei-hua speaks to reporters at the legislature in Taipei yesterday.
Photo: CNA
President Tsai Ing-wen (蔡英文) last month told visiting US lawmakers that Taiwan is committed to ensuring its partners have reliable supplies of semiconductors, which she called "democracy chips," and urged Taiwan-friendly governments to boost collaboration amid intensified threats from China.
The South Korean Ministry of Foreign Affairs said the country's top representative in Taiwan attended a preliminary meeting of "the US East Asian Semiconductor Supply Chain Resiliency Working Group" on Wednesday, hosted by the American Institute in Taiwan (AIT).
The AIT did not immediately respond to a request for comment.
Kyung Kye-hyun, who heads Samsung's chip business, last month said that his company has conveyed concerns about the proposed Chip 4 alliance, including the need for South Korea to seek China's understanding before any negotiations.
Additional reporting by CNA
Comments will be moderated. Keep comments relevant to the article. Remarks containing abusive and obscene language, personal attacks of any kind or promotion will be removed and the user banned. Final decision will be at the discretion of the Taipei Times.