Exhibition features Tainan's local artists
Tainan Art Museum has put together an exhibition as part of its efforts to promote local artists. "Focus" features works by painters Hung Tung (洪通), Chang Ping-tang (張炳堂), Tsai Tsao-Ju (蔡草如) and photographer Hsu Yuan-fu (許淵富).
The collection of Chang's works focus on the theme of temples, showcasing bold, vibrant colors and a style that eschews perspective in favor of a flat quality. In his painting Tainan Confucius Temple, a sunny courtyard under a blue sky is framed by a dark red passageway, placing the viewer inside one of the temple buildings looking outside. The warm, saturated colors are far from realistic, and reinforce the juxtaposition between spiritual and temporal spaces.
Visitors who complete viewing Chang's colorful designs are met by Hsu's stark, black-and-white creations adorning the gallery's walls. Hsu, who started out as an amateur photographer, is known for his skill at manipulating light and shadows. To express the emotions of his subjects, Hsu focused on three main aspects of the body: the face, the hands and posture.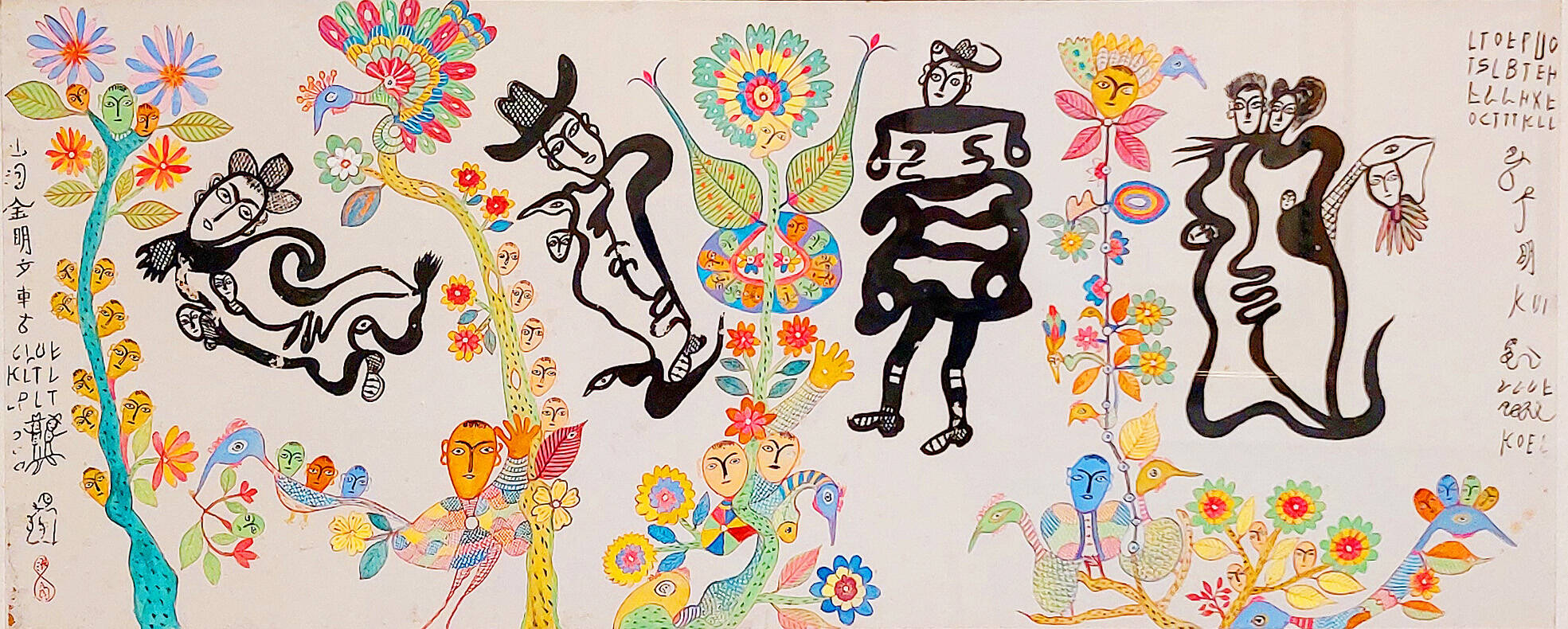 A work by Hung Tung featuring his invented characters is displayed at Tainan Art Museum on Tuesday.
Photo: Doruk Sargin
The exhibition includes about 30 works by Hung, whose centennial was separately celebrated by the museum in 2020. This year's feature on Hung is divided into three sections according to his different styles and sources of inspiration: "The Influence of Temples and Folk Art," "Joyful Dreams of the Land," and "Word-Paintings and Painted Words," the latter of which showcases unique works featuring an invented language. Hung, who was illiterate, observed Chinese characters and the Latin alphabet to create symbols resembling them, and integrated them into his works.
Lastly, the exhibition showcases works by Tsai, who started out as a temple painter following the end of World War II and later stood out with his clear lines and carefully arranged compositions. He also employed anatomy, perspective and color theory in his works, and painted for more than 60 temples across Taiwan. His painting, Bo Le Judging a Horse, which won Tsai plaudits at the first post-war Taiwan Art Exhibition and encouraged him to further pursue fine arts, is on display at the "Focus" exhibition.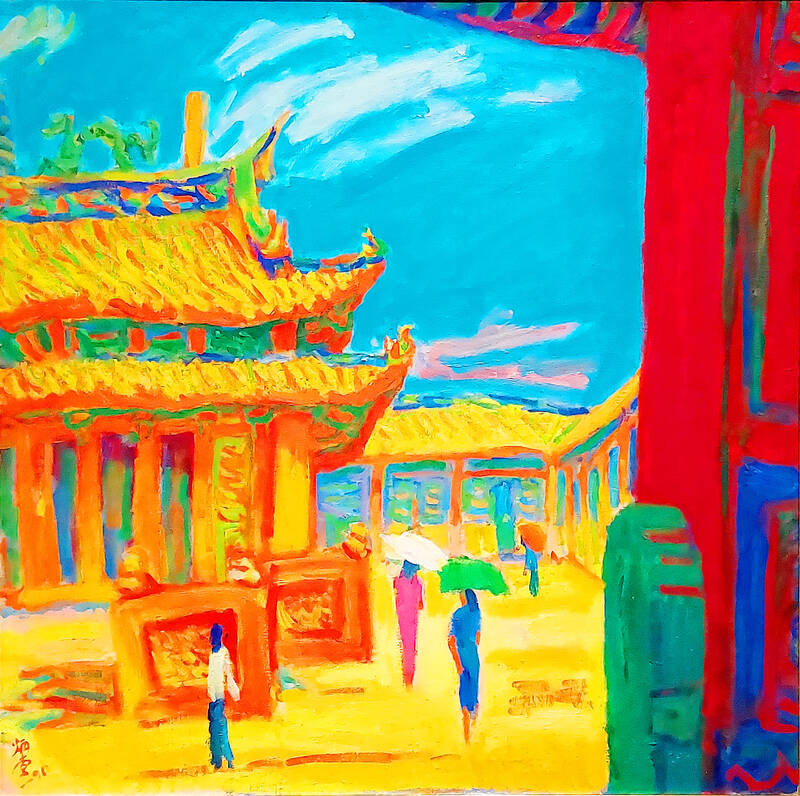 Chang Ping-tang's Tainan Confucius Temple is displayed at Tainan Art Museum on Tuesday.
Photo: Doruk Sargin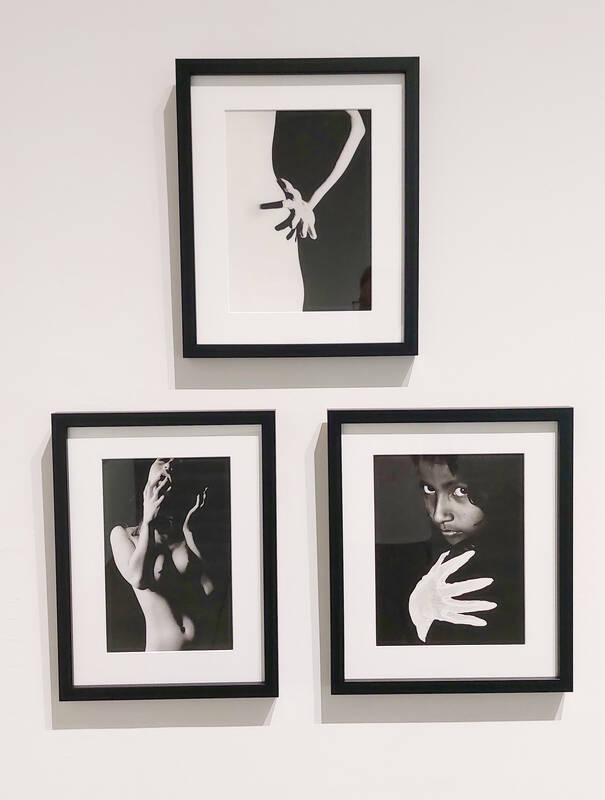 Clockwise from top: Hsu Yuan-fu's Hand, White Glove and Desire are displayed at Tainan Art Museum on Tuesday.
Photo: Doruk Sargin
Publication Notes
Exhibition notes:
What: Focus: Hung Tung, Chang Ping-tang, Hsu Yuan-fu, Tsai Tsao-Ju (典藏聚焦:洪通、張炳堂、許淵富、蔡草如) Where: Tainan Art Museum Building 2, Gallery F-H When: Until April 7, 2024. Open Tuesdays to Sundays from 10am to 6pm; open until 9pm on Saturdays Admission: NT$200 On the Net: www.tnam.museum
Comments will be moderated. Keep comments relevant to the article. Remarks containing abusive and obscene language, personal attacks of any kind or promotion will be removed and the user banned. Final decision will be at the discretion of the Taipei Times.