Taiwan in Time: Saving Mackay Hospital
Samuel Noordhoff spent the first 17 of his 40 years in Taiwan at Mackay Memorial Hospital, turning the floundering institution into one of the nation's best, while establishing numerous medical firsts
Nov. 28 to Dec. 4
Samuel Noordhoff was in the final year of his medical residency when his colleague showed him a life-changing letter from a faraway land. Clarence Holleman, then-director of Taipei's Mackay Memorial Hospital, was looking for a medical missionary to join him in Taiwan.
Although Samuel and his wife Lucy were devout Christians, they never considered overseas mission work, writes Liang Yu-fang (梁玉芳) in Noordhoff's 2000 biography. The family had been living frugally for years as Noordhoff completed his training, and was looking forward to a more comfortable life.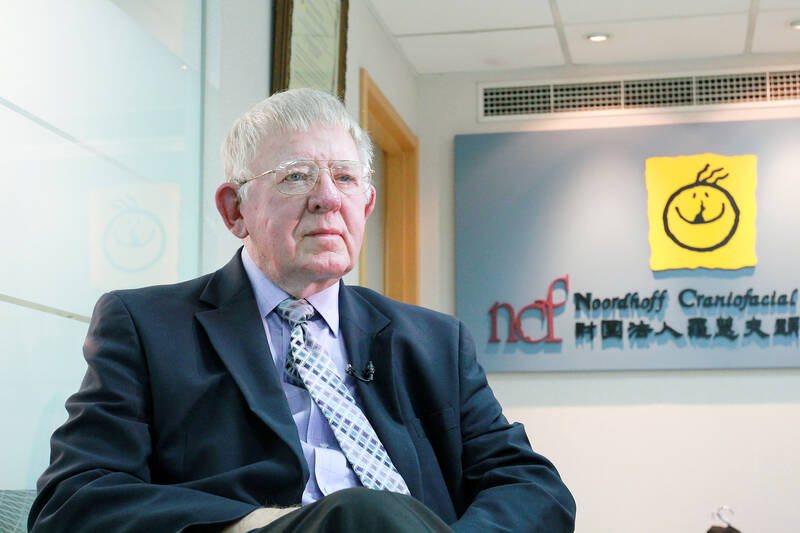 Samual Noordhoff founded the Taiwan-based Noordhoff Craniofacial Foundation.
Photo courtesy of The General Assembly of Chinese Culture
Holleman was already 70 years old, and was hoping to return to the US because his wife found Taipei's humid weather disagreeable.
"His letter was so well-written that it was hard to turn him down," Noordhoff recalls, having no idea that Holleman planned to have him take over the hospital, which was in dire financial straits.
The two exchanged letters for a few months before one day, the Noordhoffs finally felt a sign from God that they should accept the task. The couple ended up lugging seven iron barrels of bedsheets, clothes, pots, bowls, forks and knives — they heard these items weren't available in Taiwan — as well as religious and medical tomes, plus two young children, from Michigan to San Francisco onto an Asia-bound ship.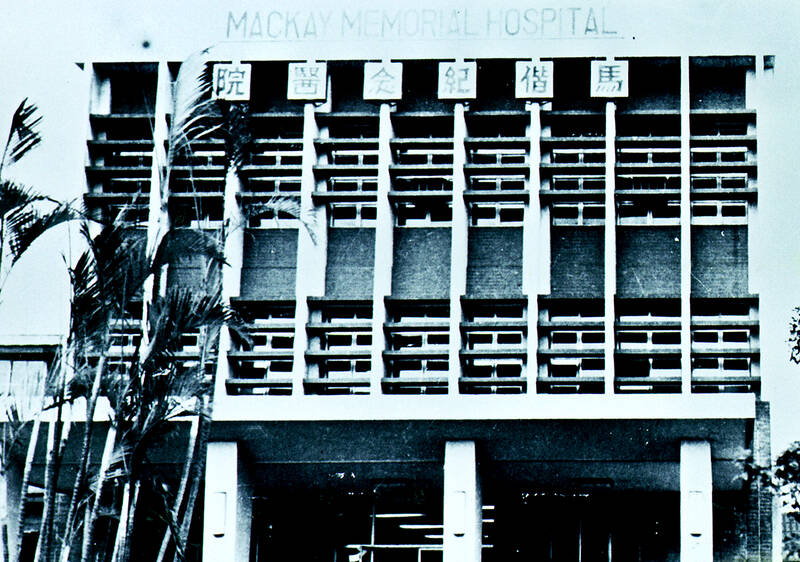 This photo shows Mackay Memorial Hospital's newly completed building in March 1962.
Photo courtesy of Tamsui Oxford Archives at Aletheia University
Landing in September 1959, the Noordhoffs made Taiwan their home for the next 40 years. Samuel revived the hospital with the help of his close friend and associate Chang Chin-wen (張錦文), establishing numerous medical "firsts," including the nation's first intensive care unit (ICU), cleft lip and palate center, as well as suicide prevention center and hotline.
Noordhoff died on Dec. 3, 2018.
FIRST IMPRESSIONS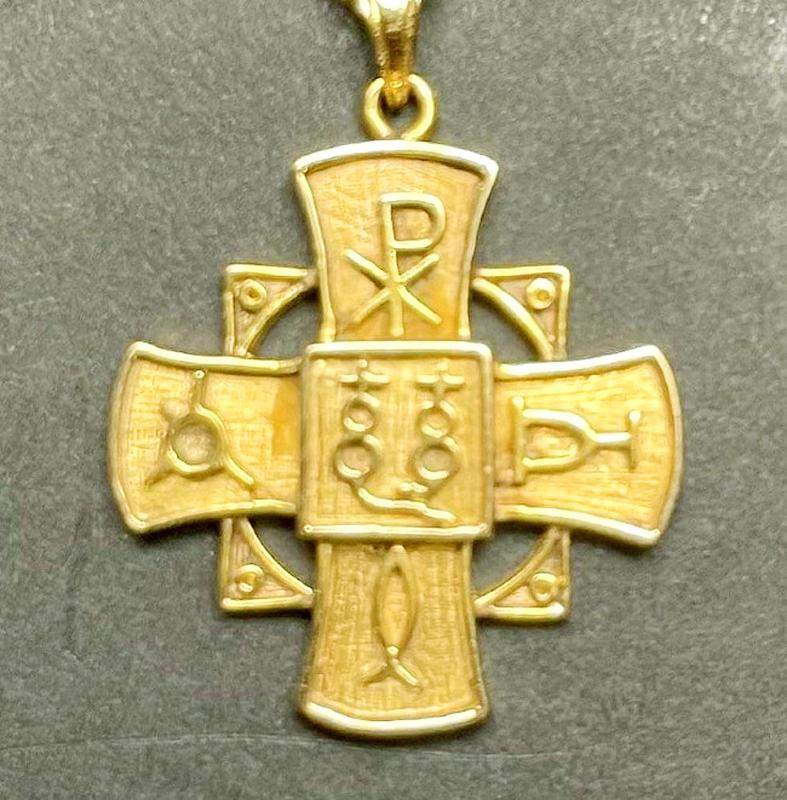 Established last year by American Society of Plastic Surgeons and Chang Gung Memorial Hospital, the design for the Noordhoff Humanitarian Award is based on Samuel Noordhoff's family crest.
Photo courtesy of Chang Gung Memorial Hospital
Noordhoff was surprised that the church had them travel by sea instead of flying, but that was all they could afford. They made a stop in the Philippines, where they realized that Asia was not as backwards as they had imagined. The Hollemans greeted them in Hong Kong, advising them to buy some dried apples to make apple pies, since they could not be found in Taiwan.
Taipei's Nanjing W Road (南京東路), where the hospital is located, was still a gravel road at that time. The intersecting Zhongshan N Road (中山北路), one of the busier throughways in Taipei, was used mostly by oxcarts, bicycles and pedicabs, and there were few buildings between the hospital and the Taipei Grand Hotel. Only occasionally would an automobile whiz by.
The couple had barely unpacked their bags when Holleman sent a pedicab to take them to Hoklo (commonly known as Taiwanese) classes, since the Presbyterian Church of Taiwan mainly used the language. The teacher gave them Chinese names — Samuel became Lo Hui-fu (羅慧夫, wise teacher), while Lucy was dubbed Pai Ju-hsueh (白如雪, white as snow).
Although Holleman had saved the floundering hospital, it was still a mess. Noordhoff's face turned red with agitation when Holleman told him that he was to become the next director — but he could only see it as God's plan. He took the job in May 1960, just six months into his stay.
Established in 1912, Mackay had seriously fallen behind the times by the 1960s. It still occupied the Qing Dynasty-era two-story building that had just 120 beds, and most of the equipment were throwaways from the US army. They didn't even have a washing machine, and all the laundry was done by hand and hung in the hallways on cloudy days.
There was just one suction machine, and doctors would yell for a staff member to carry it over. The surgery room's temperature was regulated by a fan blowing on a big block of ice, and there was a small stove with boiling water where the equipment was disinfected.
"It was more like a charity hospital back then, you'd only go there if you didn't have much money," Noordhoff recalls. "It had been unable to pay its bills or its doctors and staff for seven months. There were many people doing their best to keep it from closing down, but it was in critical condition."
HOSPITAL MANAGEMENT
In charge of at least a dozen surgeries per day, Noordhoff brought on Chang, a National Taiwan University business school graduate, to help manage the hospital. The hospital board was unwilling to offer Chang a college graduate salary, so Noordhoff paid him out of pocket at first, hoping to train him into a medical management professional. It was the first time Chang heard of the term.
Starting from improving sanitation and fixing up the kitchen, Chang clamped down on the improper practices that contributed to the hospital's situation, such as doctors being negligent in submitting expense records and staff stealing equipment to sell. Chang and Noordhoff became close friends, often taking long walks after work and discussing ways to further improve Mackay.
Noordhoff delivered on his promise, helping Chang get a full scholarship to study medical management in the US. Meanwhile, he also headed home to undergo a two-year training in cleft lip and palate surgery. One of the most surprising things to him in Taiwan was the number of adults he saw who had the condition, but he did not have the skills to help.
The two returned around the same time, and Chang was appointed Mackay's deputy executive director. It was the first time in Taiwan that a non-medical staff was brought on to manage a hospital.
MANY FIRSTS
Their first challenge was to eradicate the practice of giving "red envelopes." With medical resources limited and doctors underpaid, most patients relied on bribes to get treated. Some doctors even accepted cash to see patients privately after hours.
Mackay was the first hospital in Taiwan to pay doctors a "physician fee," which was based on the number of patients they saw, as well as the difficulty of treatment. A certain percentage of this fee was pooled, and Chang made sure there was a ceiling to what they could earn. With this reform, Mackay went from not being able to pay its physicians to offering the highest pay.
After setting up a polio center in 1964, Noordhoff went about raising funds for a cleft lip and palate center, tirelessly making speeches to potential donors. He and his staff also visited elementary schools across the country to find children to help.
"He told potential donors that changing a child's face is more than repairing it physically, it changes their life by giving them confidence," Liang writes.
The following year, Noordhoff set up Taiwan's first ICU with 12 beds. Chang coined the Chinese translation, jiahubingfang (加護病房), which is still commonly used today.
In 1967, the hospital treated more than 600 suicide patients. Most of them were women who had family or relationship problems. A significant number were bar girls and prostitutes, some of them tricked or forced into the trade.
After two years of preparation, Noordhoff set up the Mackay Memorial Hospital Suicide Prevention Center in cooperation with the National Taiwan University Hospital's psychiatry department. Inspired by the events in the US movie The Slender Thread, Chang came up with the idea of a suicide hotline, which was launched in July 1969.
Service was available from morning until 11:30pm. This endeavor later became the Taipei Lifeline Association (台北市生命線), which is still in operation today.
After 17 years at Mackay, Noordhoff and Chang both left due to conflicts with the hospital board, starting a new chapter of their careers at the newly opened Chang Gung Memorial Hospital.
Taiwan in Time, a column about Taiwan's history that is published every Sunday, spotlights important or interesting events around the nation that either have anniversaries this week or are tied to current events.
Comments will be moderated. Keep comments relevant to the article. Remarks containing abusive and obscene language, personal attacks of any kind or promotion will be removed and the user banned. Final decision will be at the discretion of the Taipei Times.