Taiwan in Time: The many faces of a famous architect
Despite his primary focus on arts education, Han Pao-teh was also known as a prolific writer, historic preservationist and museum curator
Nov. 14 to Nov. 20
Han Pao-teh (漢寶德) must have been feeling quite good when he returned to Taiwan in 1967. The 33-year-old had left as a poor architecture teacher whose girlfriend's family vehemently opposed their relationship, but now he was armed with degrees from Harvard and Princeton universities and was about to head Tunghai University's architecture department.
He had just finished touring Europe with his wife Hsiao Chung-hang (蕭中行), and his father-in-law, an influential man who served as the chairman of the Land Bank of Taiwan, welcomed him with open arms.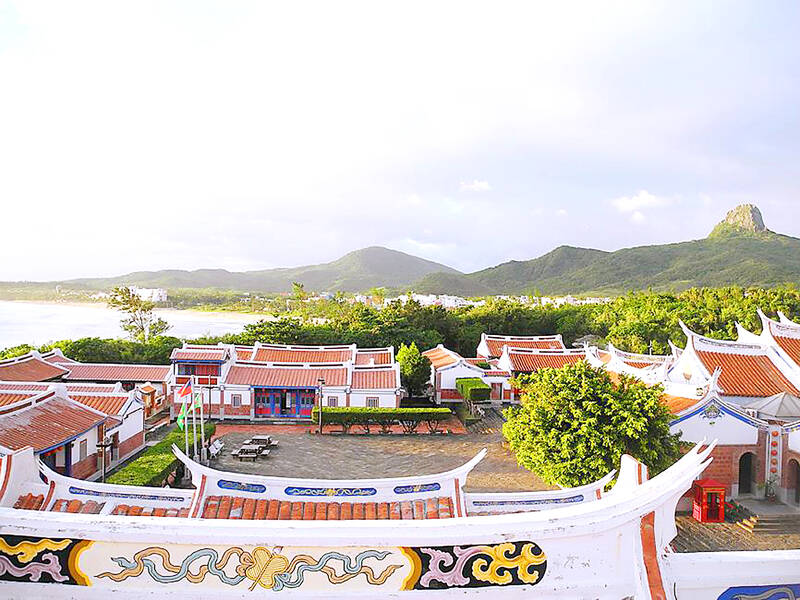 The Minnan-style Youth Activity Center in Kenting, designed by Han Pao-teh.
Photo: Taipei Times file photo
Taipei was mostly an architectural disaster then, Han recalls in his 2002 autobiography, with illegal structures dotting the cityscape and clogging the streets.
"I felt full of purpose, and was convinced that I returned at the right time," he writes, but he quickly felt the weight of bureaucracy and the difficulty in infusing new ideas into the establishment. "I realized that I should put all my energy into education first."
Han spent the next decade reforming the department, starting publications, writing columns about culture and pioneering the nation's efforts in the preservation of historical sites, starting with Banciao's (板橋) Lin Family Mansion and Gardens in 1971. He later established and headed the National Museum of Natural Science and Tainan National University of the Arts (國立臺南藝術大學).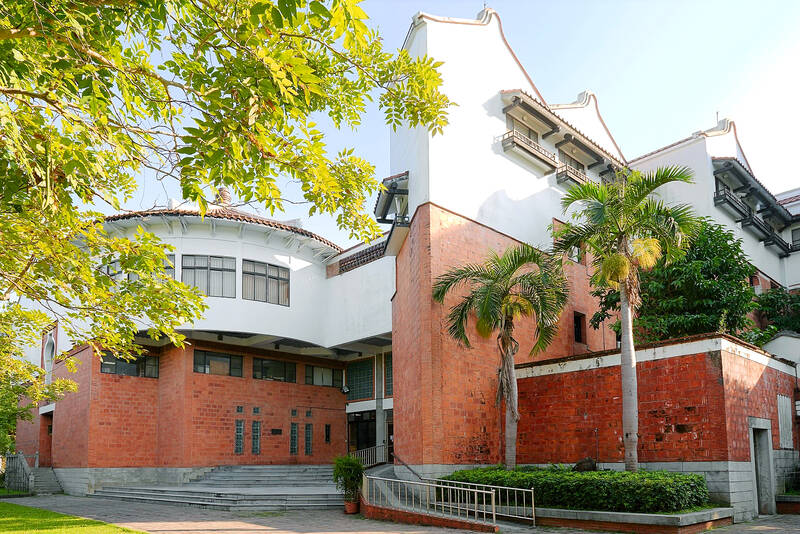 Academia Sinica's Institute of Ethnology, designed by Han Pao-teh.
Photo courtesy of Wikimedia Commons
But one overlooked part of his career is the buildings he designed, which started out modernist but later incorporated more traditional Taiwanese and Chinese elements.
"Many people think ... that I was not interested in architectural design," he writes. "That's not possible. I've studied it for so many years, and I did have the urge to create."
ITINERANT EARLY LIFE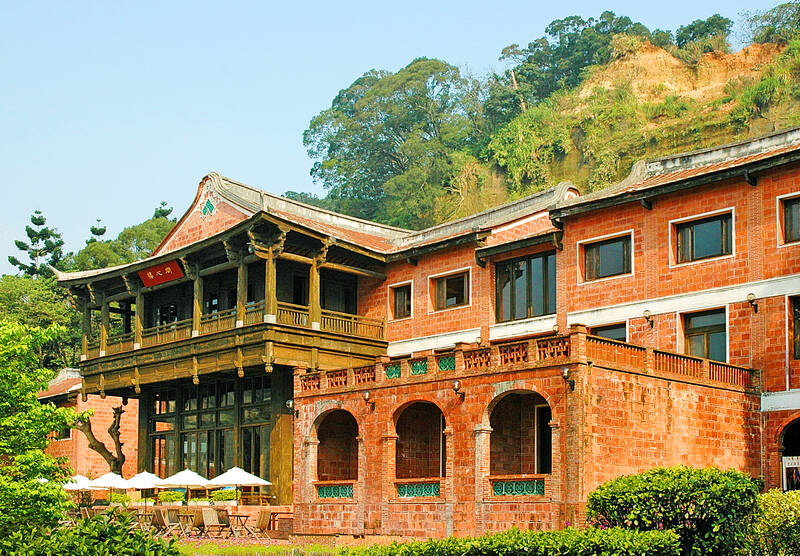 The Chinese-style Nanyuan resort in Hsinchu County was designed by Han Pao-teh.
Photo courtesy of Wikimedia Commons
Han spent his early childhood in a rural village in China's Shandong Province. He opens his 2002 autobiography by discussing his unusual surname. Apart from his family, he's only met two people with the same surname, and his name is often mistaken for being Manchu, Mongolian or even European.
"It's strange that because my surname is Han, everybody assumes that I'm not Han Chinese," he writes. "Maybe because of my unique surname, I always felt different from others and disliked following the herd. I was always the minority when it came to opinion."
Han's family fled his hometown when it was ravaged by the Second Sino-Japanese War, then the Chinese Civil War. They landed in Taiwan via Qingdao and the Zhoushan Islands when he was 15 years old, first staying in Kaohsiung's Zuoying District (左營), then moving to Penghu.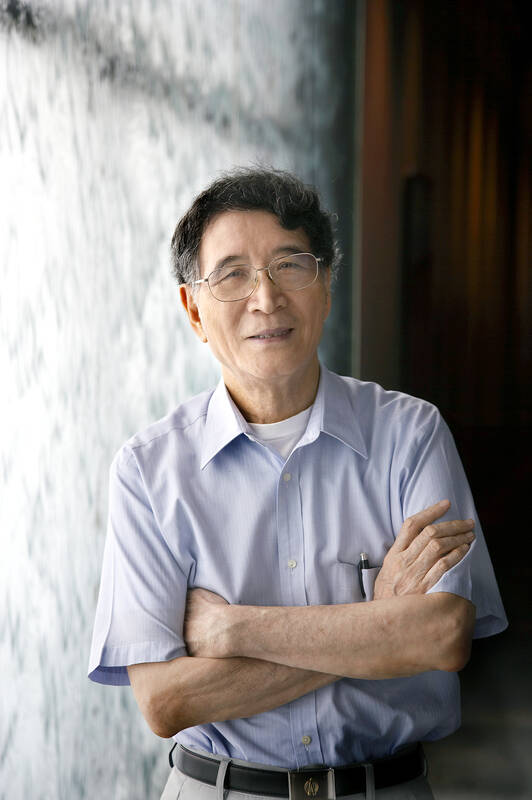 A 2006 portrait of Han Pao-teh.
Photo courtesy of Wikimedia Commons
Life was tough in Penghu and Han was not particularly fond of studying, describing himself as prone to daydreaming and reading non-academic books. He chose to follow the science and engineering route purely due to economic reasons, and "somehow" made it into the architecture program at Tainan Provincial College of Engineering (today's National Cheng Kung University).
"Honestly, those design classes were surreal," he writes. "Most people then barely lived in houses — much less modern housing … The professors showed us American architecture magazines and told us to put the bathroom next to the bedroom and the kitchen next to the living room. But for most of us, who had never seen a flush toilet, electric range or fridge before, this was really hard to imagine."
During an extended break from school due to tuberculosis, Han became a voracious reader. Through devouring the works of Western architects, Han realized the importance of the spatial arts to society and culture, igniting his passion for the craft.
During his senior year, he founded Shutters (百葉窗) magazine with a friend, and while wandering the streets of Tainan looking for content, he became captivated by traditional Taiwanese architecture. After graduation, he became a teaching assistant at his alma mater.
DEDICATION TO EDUCATION
In 1961, Taiwan's second architecture school opened in Taichung's Tunghai University, and Han was recruited to teach there. It was the turning point of his life, Han writes. The school adopted a Bauhaus style of teaching in lieu of traditional academics, and he immersed himself in both Eastern and Western culture and philosophy. But without resources or guidance, he writes that his understanding of the humanistic value of architecture was still limited.
He maintained his passion for traditional architecture, writing an op-ed in his new magazine Architecture Bimonthly (建築雙月刊), criticizing the lack of awareness among intellectuals in preserving the nation's decaying old structures.
At the urging of his then-girlfriend, who was studying in the US, Han also applied to study abroad. Despite them breaking up, Han was accepted to Harvard and set out anyway. The school helped him get a loan for the plane ticket, which cost two years of his salary.
The experience was eye-opening and enriching, and he also met Hsiao at Harvard. After earning his master's degree, he decided to accept the position at Tunghai and return home.
Over the next decade, Han focused on reforming his department to Western standards, as well as writing about culture and design. In addition to starting several publications, he started a regular column in the China Times (中國時報), which he penned for more than 30 years.
CULTURAL ENDEAVORS
Han's early pleas for cultural preservation fell on deaf ears at first, as there was no awareness nor funds to carry out such endeavors. He was thus surprised when the government approached him in 1971 to restore the Lin Family Mansion and Gardens, which was in terrible shape.
It was a direct order from then-president Chiang Kai-shek (蔣介石). Western dignitaries to Taiwan often expressed interest in touring traditional buildings, but most of them were in disrepair or occupied by squatters. They found Han because he was pretty much the only academic talking about the topic then.
His team's report was the first of its kind, but its implementation took years due to disagreements with the Lin family as well as what to do with the hundreds of refugee families who lived in the gardens. Han later also led the restoration efforts for the Confucius temples in Changhua and Pingtung, and Longshan Temple in Lukang (鹿港).
He started a small firm with a former classmate in 1967, and their first project was one of his father-in-law's factories. He designed several youth activity centers for the China Youth Corps in the 1970s and 1980s that reflected the changes in his style, from the award-winning modernist structure in Tianhsiang (天祥) to the Minnan-style courtyards in Kenting.
He writes that he insisted on functional, geometric designs, but after realizing that they were not popular, he began studying how to fuse Western and Eastern styles. One example is the Institute of Ethnology at Academia Sinica, where he infused Taiwanese motifs and materials into the modern structure.
Han became involved in several museums during his later years. In 1981, he was tasked with planning the National Museum of Natural Science in Taichung, which took 12 years to complete in four phases, and served as its director until 1995. Between 2003 and 2008, he served as the first director for the Museum of World Religions in New Taipei City.
He dedicated much of the latter part of his life to art and aesthetic education, most notably launching Tainan National University of the Arts in 1996, serving as its first president and designing its library.
Taiwan in Time, a column about Taiwan's history that is published every Sunday, spotlights important or interesting events around the nation that either have anniversaries this week or are tied to current events.
Comments will be moderated. Keep comments relevant to the article. Remarks containing abusive and obscene language, personal attacks of any kind or promotion will be removed and the user banned. Final decision will be at the discretion of the Taipei Times.