Movie review: Ballet in Tandem
Deftly weaving together the stories of three Taiwanese dancers from different generations, Yang Wei-hsin provides a compelling and informative look into the local ballet scene and the struggles it faces
Shot over nine years, the documentary Ballet in Tandem (舞徑) embodies the grace and discipline of the art form it explores, while providing a rare glimpse into the ever-struggling local scene.
Director Yang Wei-hsin (楊偉新) carefully weaves together the stories of three Taiwanese dancers, each from a different generation, into a compelling and detailed narrative that explores Taiwan's history of ballet as well as the passion, determination and tribulations of those who aspire to a professional career.
This is Yang's first feature-length documentary, but his experience as a video editor is evident as he melds footage of the three subjects with numerous interviews, historic footage, performances and detail shots in a cohesive and well-paced manner.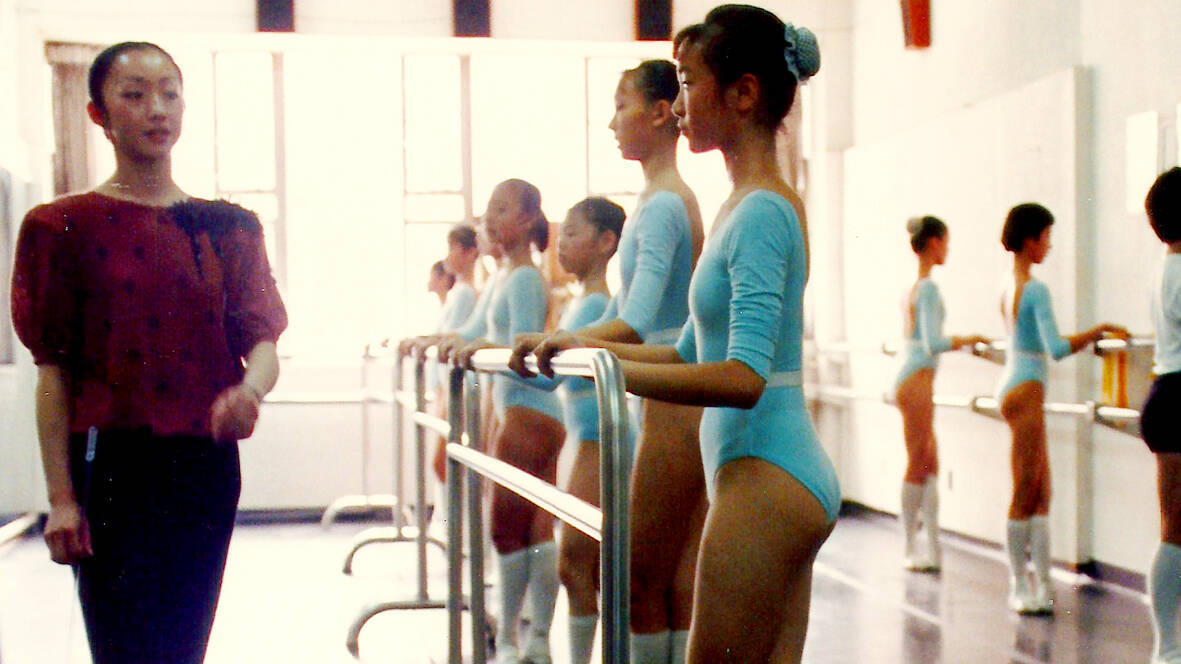 A scene from Ballet in Tandem.
Photo courtesy of Hooray Films
What's most impressive is the handling of emotion in the film. With such topics, it's easy to run with the motivational, follow-your-dreams theme and end up with a sappy story that tries too hard to get the audience to cry. But the emotion in Ballet in Tandem is carefully controlled, while still being moving and deeply personal to the subjects. Yang also wisely avoids glorifying their achievements just to promote Taiwan.
While the lack of resources and career opportunities for ballet dancers in Taiwan is glaring, however, it feels like this point is emphasized over and over again in the film; it could have been pared down as the narrative slightly loses steam toward the end.
The three subjects are aptly chosen. They're each in different stages of their careers, but it seems that the unforgiving environment has not changed all that much over four decades.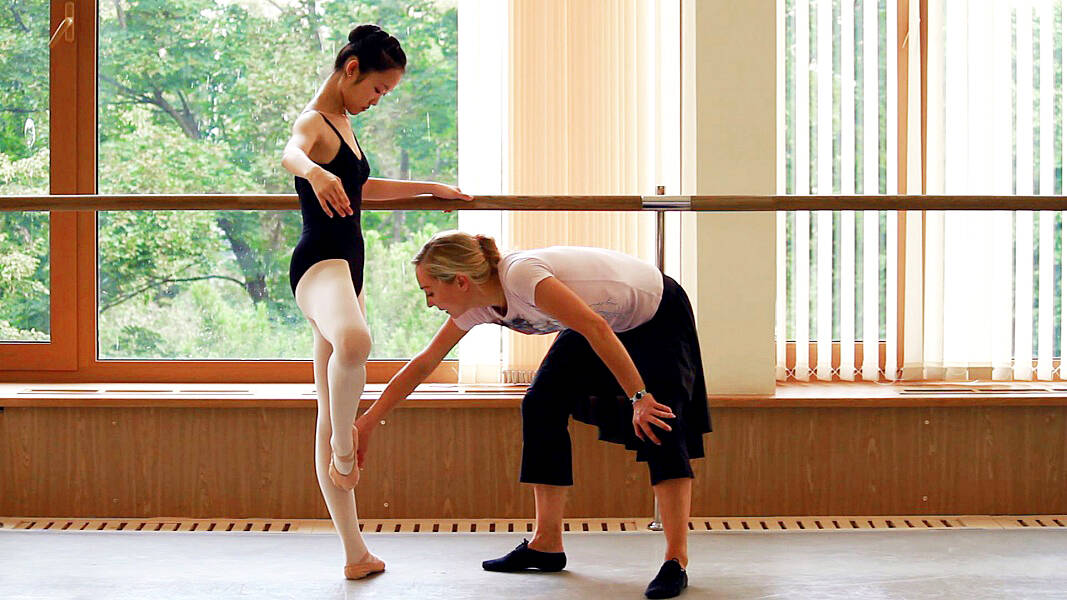 A scene from Ballet in Tandem.
Photo courtesy of Hooray Films
Lee Chiao (李巧) is the godmother of Taiwanese ballet; pretty much learning the craft on her own when there were barely any resources. The history of ballet in Taiwan is told organically through her experiences, which includes starting Taiwan's first professional ballet company in 1981 and the Four Seasons dance school for elementary schoolers in 1986.
As a soloist in a South Korean ballet company, Liang Shih-huai (梁世懷) is one of the few to thrive in the field, but he only got there through sheer persistence and grueling training. Ballet wasn't even his best skill in school, but somehow he was single-mindedly driven to pursue it despite warnings from his teachers and countless rejections from international academies.
The youngest subject, Kuo Jung-an (郭蓉安), is a promising student at a performing arts high school who receives the opportunity to attend a short-term program at the elite Bolshoi Ballet Academy in Russia.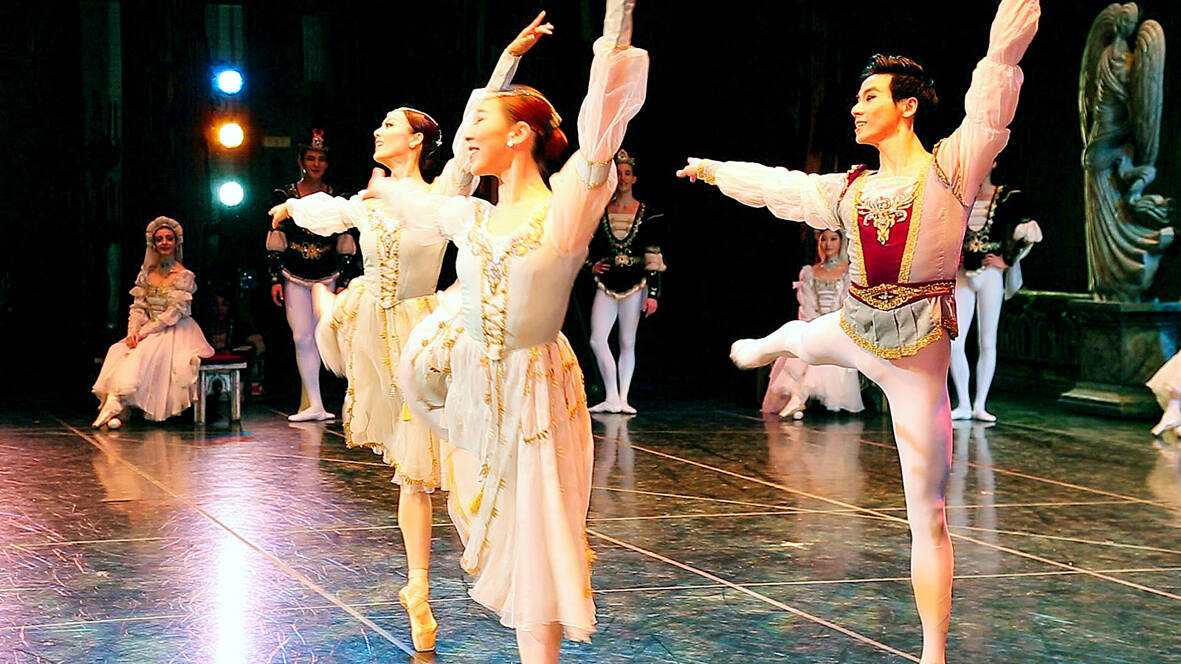 A scene from Ballet in Tandem.
Photo courtesy of Hooray Films
The three deal with much adversity and uncertainties over the years of shooting, and their highs and lows are deftly organized into a clear dramatic arc that's easy to follow despite shifting back and forth in time and place.
While Ballet in Tandem should bring much attention to the plight of ballet, it's the behind-the-scenes shots of the relentless work the dancers put in for an uncertain future that lingers in the mind. They repeat the same moves over and over again until their feet are covered with blisters, suffer serious injuries and go through painful-looking stretching exercises, yet this is the only thing they ever want to do. Few have this sort of determination, and that's what makes the story fascinating and touching.
Publication Notes
Film Notes
Ballet in Tandem 舞徑 Directed by: Yang Wei-hsin (楊偉新) Languages:Mandarin and English with Chinese and English subtitles Running Time: 143 Minutes Taiwan Release: In theaters
Comments will be moderated. Keep comments relevant to the article. Remarks containing abusive and obscene language, personal attacks of any kind or promotion will be removed and the user banned. Final decision will be at the discretion of the Taipei Times.