Movie review: Wansei Back Home
The documentary recovers the history of Japanese settlers in Taiwan and their forced repatriation at the end of World War II
One episode in Taiwan's forgotten, even deliberately buried, past has been recovered in the documentary Wansei Back Home (灣生回家). It starts in Jian Township (吉安), Hualien County, where few can recall life during the Japanese colonial era, when the place was known as Yoshino Village. It was one of the first Japanese settlements in Taiwan, built to encourage Japanese families to emigrate to the new colony.
Japanese settlers came with everything they had and a one-way ticket. They farmed, went to school and gradually made Taiwan their home. Then in August 1945 Japan surrendered to the Allies, ending World War II. More than 470,000 Japanese were repatriated, with over half that number accounting for wansei, or Japanese citizens born in Taiwan during the colonial period from 1895 to 1945.
These wansei, many of whom considered Taiwan their home, were met with discrimination and hostility upon returning home to post-war Japan.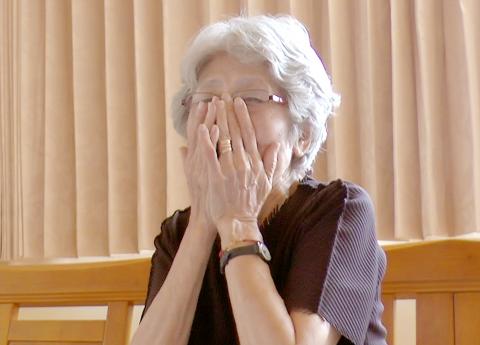 Taeko Iekura says her life in Taiwan has made her a foreigner in her own country.
Photo courtesy of Activator Marketing Company
Wansei Back Home began as a personal project when Mika Tanaka first visited Jian in 2003, when she was determined to learn more about her late grandmother, who had kept her wansei identity secret.
Since then, Tanaka has found over 200 survivors, most in their 70s and 80s, across Japan and Taiwan. She teamed up with a Taiwanese film crew, including director Huang Ming-cheng (黃銘正) and composer Baby C (鍾興民), and produced an intimate, heartfelt portrait of the wansei through interviews, old photographs, archival footage and animated sequences.
As the wansei visit their childhood homes, it immediately becomes apparent that they've maintained a deep connection to Taiwan.
Masaru Tominaga can speak Hoklo and likes to sing the old Taiwanese ballad Flowers in the Rainy Night.
Photo courtesy of Activator Marketing Company
Eighty-eight year-old Masaru Tominaga, for example, can still speak Hoklo and sing old Taiwanese ballads such as Flowers in the Rainy Night (雨夜花). His home in Tokushima is crammed with books about Taiwan. During his trip to Hualien, the octogenarian bursts into tears when he learns that all his old friends have passed away.
Kosei Matsumoto, who also visited Hualien, says that growing up the child of farmers in Taiwan made it extremely difficult to assimilate into Japanese society. Nobuko Takenaka says repatriation was particularly daunting for her family, who had settled in Suao for three generations before the end of World War II.
Eighty-five year-old Taeko Iekura agrees. However, she adds that she has come to terms with the fact that her birth in Taiwan has forever branded her a foreigner in Japan.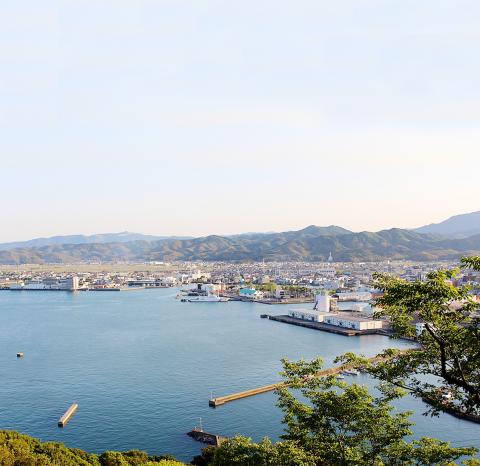 Hualien County's Jian Township was one of the first settlements built by the Japanese colonial government.
Photo courtesy of Activator Marketing Company
Although many wansei recall with nostalgia their life in Taiwan and the hardship and poverty they faced after they arrived in Japan, the documentary largely avoids direct criticism.
Iekura says that even though her father worked as a government official at the Office of the Governor-General of Taiwan, her family had no place to live after returning to Japan and were forced to seek shelter at different temples.
With its rarely discussed and obscure subject matter, Wansei Back Home calls out for deeper treatment than is offered here. Nevertheless, the film makes an adequate attempt at rediscovering personal histories and serves as a starting point for those interested in examining more about the past before those who can narrate it first hand disappear.
Publication Notes
Film notes
Wansei Back Home 灣生回家
DIRECTED BY:Huang Ming-cheng (黃銘正)
STARRING:Masaru Tominaga as himself, Taeko Iekura as herself, Kosei Matsumoto as himself, Nobuko Takenaka as herself
LANGUAGE:Japanese, Hoklo and Mandarin with Chinese and English subtitles
TAIWAN RELEASE:Today
Comments will be moderated. Keep comments relevant to the article. Remarks containing abusive and obscene language, personal attacks of any kind or promotion will be removed and the user banned. Final decision will be at the discretion of the Taipei Times.