Book review: Blood-Drenched Beard
Set in a pristine Brazilian beach town, a troubled young man searches for answers to his family's secrets, including his grandfather's murder
Quien es mas macho? The unnamed hero of Daniel Galera's Blood-Drenched Beard es mas macho, at least in the scene that gives this novel its title.
His dog has been stolen. To remark that this dog means a lot to him would be an understatement. When he tries to get it back, he is brutally beaten by a gang of surfer-thugs and left unconscious.
After a while, though, he stands up. He wrings the blood from his beard as if it were a mop. In a crowded bar, he asks, "Which one of you was it that took my dog?" He spits a red mouthful of broken teeth and goo on the perpetrator. His revenge, like an outboard motor, begins with this yank on the starter cord.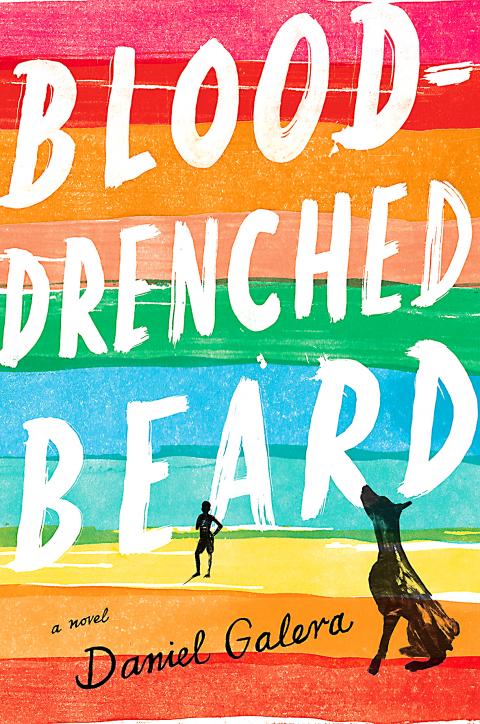 Blood-Drenched Beard, by Daniel Galera
This sounds pretty pulpy, and, at times, Blood-Drenched Beard is. But this entertaining if patchy novel, set in a Brazilian beach town, is fundamentally a low-key and often very funny existential noir with sand between its toes. At various moments, it put me in mind of the work of Roberto Bolano, Jim Harrison, the Coen brothers and Denis Johnson's black comedy Already Dead (1997). It's a campfire story for sensitive, flip-flop-wearing, would-be tough guys.
Galera is a young Brazilian writer who is also the translator, into Portuguese, of fiction by Zadie Smith, John Cheever and David Mitchell. In 2013, Granta put him on its list of best young Brazilian novelists. Blood-Drenched Beard is his first novel to appear in English, in an appealing translation by Alison Entrekin.
Our young hero is a disaffected triathlete and swimming coach who knows he should be doing more with his life. His brother, a novelist, has recently stolen his girlfriend. He's licking his wounds. He's spending too much time diddling with his FIFA World Cup soccer video game.
One day his father, a man of big appetites, summons him. In oracular tones, dad tells him to read more Borges. Dad tells him that his hemorrhoids are a bitch. Dad also tells him (there's a pistol on the table) that since old age has skewed his fun-to-pain ratio, he plans to kill himself the following day.
POOL OF BLOOD
Dad further unburdens himself of the story of his own father, the narrator's grandfather. He was a leathery gaucho, prone to knife fights, who was murdered decades earlier by the villagers in the sleepy beach town of Garopaba. One night, the lights went out at a dance. When they flickered back on, he was in a pool of blood on the floor.
It was a collective killing, it seems, a rum-soaked version of Shirley Jackson's short story The Lottery, minus the randomness. The townspeople thought he was the Devil. A rumor had gone around (this is a fantastic detail) that he'd murdered Jose Feliciano's girlfriend.
Mysteries about this killing abound, and our narrator decides to go back to Garopaba to find the truth. Because he closely resembles his grandfather ("You look like Tom Hanks in that movie, man," he is told, after a rough night), he spooks the townsfolk all over again.
Galera has a lovely sense of the rhythms of beach-town life in the off-season, the salty air and the diesel fishing boat motors and sun that burns off the morning chill. He captures a prevailing odor, too, that subliminal essence of "wet clothes forgotten in a plastic bag."
He's happy to let his novel drift for long, sensual sections. His narrator rents a beachfront apartment, swims, teaches at a local health club, cares for his dog, falls in and out of love, has enthusiastic and vividly described sex. He's a casual gourmand with a fondness for cheese and chicken-heart sandwiches. He also cultivates a sense of dread, a sense that he is going to die in this town, too.
EASY NARRATIVE
Galera also, very happily, has a gift for zonked-out humor. Our narrator joins a poker game in which the players wear adult diapers, so they never have to leave the table. He meets a prostitute whose tramp stamp reads, "God is dead."
One man keeps an eye patch in his car to prevent him from seeing double when he's driving drunk. This is the sort of novel that when a character asks, "Where are we?" the response is likely to be, "In what sense?"
Sometimes Blood-Drenched Beard — someone, please, open a hipster steakhouse under this name — slows down too much, like a skiff floundering in a "no wake" zone. The tone can be uneven. There's a fair amount of bogus profundity. ("As soon as you give something a name, it dies.")
Worse, our narrator is given a neurobiological disease from which to suffer: prosopagnosia, sometimes called face blindness or facial amnesia. He can't remember faces, nor recognize his own in the mirror. This adds to the novel's sense of spooky detachment, yet I've had my fill of amnesia as a trope in fiction and in the movies. No more for a while, please. My fingers have been burned on this buffet table.
None of these things are deal-breakers. Galera is a gifted writer, and it is mostly a treat to watch him feel his way around this material. Like his narrator, he's a lover as much as a fighter, and his novel is seductive. It's got a tidal pull.
Blood-Drenched Beard also has a terrific ending. It's one that suggests, sometimes at least, that peace, love and understanding are vastly overrated.
Publication Notes
Publication Notes
Blood-Drenched Beard
By Daniel Galera
374 pages
Penguin Press
Hardback: US
Comments will be moderated. Keep comments relevant to the article. Remarks containing abusive and obscene language, personal attacks of any kind or promotion will be removed and the user banned. Final decision will be at the discretion of the Taipei Times.