[ CD Reviews ]
C arnival Vol. II, Jean's sixth solo album, is yet another mishmash, this one a cosmopolitan hip-pop grab bag full of big-name guests, baffling miscalculations and bursts of inspired songwriting. As usual, one of Jean's greatest assets seems to be Jerry "Wonda" Duplessis, his writing and producing partner. Another of his greatest assets: his guest list. T.I., one of the album's co-executive producers, lends his eloquent drawl to Slow Down; King & Queen comes alive when Shakira starts singing; and Sweetest Girl (Dollar Bill), the breezy and delectable current single, gives Akon and Lil Wayne a chance to cry crocodile tears for strippers. Also invited: Paul Simon, Mary J. Blige and Norah Jones, all of whom sing sweetly enough to (nearly) erase the memory of Serj Tankian, from System of a Down, rapping.
As for the host, his shamelessness can be charming. At the end of Hollywood Meets Bollywood (Immigration), a collaboration with the Indian composer Aadesh Shrivastava, Jean seems to be free-associating: "Let's go, Haiti! We everywhere! Caribbeans, stand up! Bring me my elephant! You want to hear me speak Punjabi?"
By contrast, Million Voices, an earnest song from the album's bonus CD, finds him plumbing new depths of lyrical infelicity. Suffice it to say that rapping isn't his forte, either, though he makes a pretty good MC.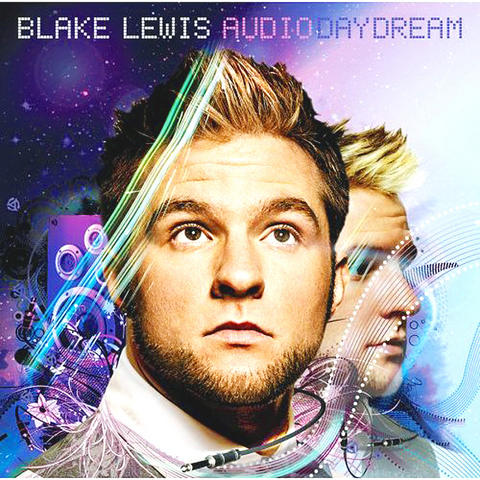 AUDIO DAY DREAM Blake Lewis Dec. 4
S weden exports a lot of high-concept retro-rock, from glam (the Ark) to psychedelia (Dungen) to the garage rock of bands like Mando Diao and the Hives.
On their first albums the Hives apparently aspired to have their raucous, vintage-sounding songs mistaken for tracks from the mid-1960s garage-rock collection Nuggets. Now the Hives have decided to loosen the concept. "If same-ing isn't working, why don't you different instead," Howlin' Pelle Almqvist taunts in Try It Again.
Now the Hives allow songs to stretch past three minutes (but still under four), and occasionally to slow down. They've moved from low-fi, near-mono production to cleaner, deeper-bottomed stereo, adding tinges of metal and power pop to their garage rock. The Hives recorded most of the album in Mississippi at Sweet Tea studios, where Elvis Costello and Buddy Guy have also made albums with the house producer, Dennis Herring, and two songs were produced by none other than Pharrell Williams of the Neptunes. Now and then keyboards and female backup singers join the guitars and drums, while the Hives also reveal that they've heard some Clash, Sex Pistols and Devo.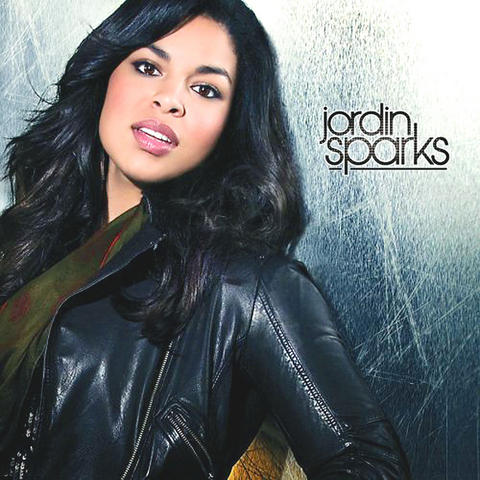 Jordin Sparks Jordin Sparks Nov. 20
The Hives haven't gotten any less rowdy. They're still fighting with girlfriends and, often, the rest of the world, and Almqvist still sings like someone who might laugh or run amok at any moment. Without their purist formula, the Hives are inconsistent.
T he debut album from Jordin Sparks sounds like a mirror-image version of the new Britney Spears album, Blackout. Spears had a problem: She needed to figure out how to make the most of her limited-range voice and reputation for debauchery. And Sparks, winner of the sixth season of American Idol, had the opposite problem: She needed to figure out how to make the most of her smooth, unquirky voice and her wholesome reputation.
No American Idol viewer will be surprised to hear that Sparks knows her way around a lightweight love song. Tattoo is her absurdly catchy current single: "You're on my heart, just like a tattoo," she sings, although the line might make more literal sense if she sang, "You're on my tattoo, just like a heart."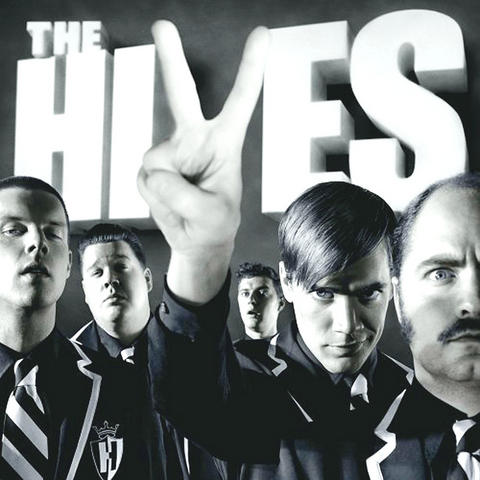 THE BLACK AND WHITE ALBUM The Hives Nov. 13
It was produced by the Norwegian duo Stargate, and it sounds like a cousin of Beyonce's Irreplaceable, another Stargate production. More often, though, the musical references are unexpected. No Air, with Chris Brown, breathes life into the over-familiar piano line from Coldplay's Clocks. And Permanent Monday is a hybrid so bizarre it's all but impossible to hate.
A couple of inspirational songs are hidden at the end, perhaps to remind listeners of the middling CD this could have been but isn't. If you're so inclined, you can pretend the album ends two tracks earlier, with See My Side, which must be one of the year's prettiest pop songs.
It starts softly and restrainedly, with Sparks murmuring the same note (it's a G) 33 times in a row, accompanied by a chiming music box, a buzzing bass and a few echoey hand claps.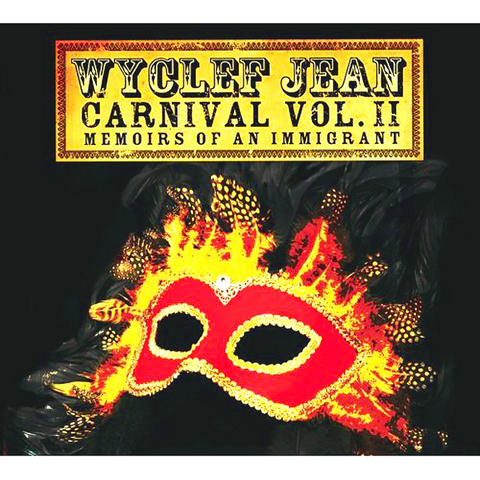 CARNIVAL VOL. II: MEMOIRS OF AN IMMIGRANT Wyclef Jean Dec. 4
T he acronym came first. That's a helpful bit of background when it comes to Audio Day Dream, the amiably scattershot debut by Blake Lewis, this year's runner-up on American Idol. Apparently ADD - attention deficit disorder, that is - provides a useful model for an artist as effervescent as Lewis. So if the album feels disjointed, even jumbled, that's only natural; check the diagnosis.
In the first few tracks Lewis bops along from flagship pop to lightweight hip-hop to a retro brand of new wave, manipulating his limber voice as needed. Results range from the appealing to the appalling, but on balance this code of eclecticism serves him well. It's as if the process that brought him to prominence stayed with him long after results were in.
Even as he enlists an impressive array of producers - including Ryan Alias Tedder, Mike Elizondo, J.R. Rotem, Sam Watters and BT - Lewis advances a loose but unified style. As unabashedly enamored of 1980s synth-pop as 1990s skate punk, he isn't afraid to sigh or croon. And judging by his songwriting credits on all but one of the album's tracks, he has a capable ear for melody, or at least for hooks that don't overreach.
Comments will be moderated. Keep comments relevant to the article. Remarks containing abusive and obscene language, personal attacks of any kind or promotion will be removed and the user banned. Final decision will be at the discretion of the Taipei Times.