Animation industry looks to its future
Taiwan faces a hard fight to establish itself as a creator of original animation content despite its considerable experience working for major US studios
In the five-story building that houses Wang Film Production (宏廣動畫), a young 20-something animation artist surnamed Lin works away at an image of a small dinosaur, tracing it from one sheet to another. She is one of some 270 animation artists currently employed at Wang Film, one of Taiwan's biggest animation film studios. It is people like her who have made Taiwan one of the power houses of the animation industry.
Wang Film is behind many major animation productions such as Mulan, The Lion King, Tarzan, Lilo & Stitch and The Little Mermaid. But as an OEM contractor to Disney, its name is not listed among the credits.
Wang Film, set up 22 years ago by James Wang (王中元), has developed into the largest animation production company in the world, producing a mixture of original and OEM work. Up to 70 percent of Disney animation is done by Wang Film, whose other clients include MGM, Warner Brothers, Lucas Film and Hanna Barbara. The company produces 250 TV animation series every year.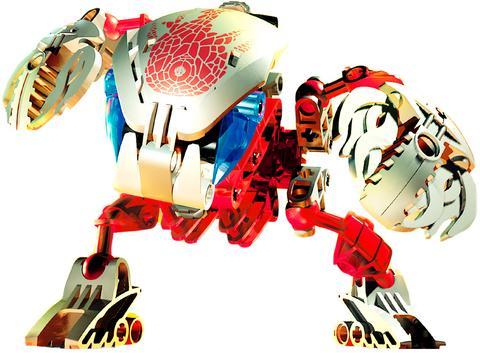 Many employees of Wang Film see the company as the Taiwan Semiconductor Manufacturing Corp (TSMC) of the animation field. Like TSMC, Wang Film has been quietly earning foreign exchange for Taiwan over the last two decades -- but as yet, it doesn't have its own brand.
A senior animation artist surnamed Ho recalls:
"I remember back in the 1980s, the animators' union in the US had a dispute with their employers. The dispute became a stalemate and lasted a long time. It was at this time that US firms decided to shift production to Taiwan. At that time we had 800 animation artists, and we were all excited and exhausted. Every night we stayed up late working. Mr. Wang would order late-night snacks for everyone -- there was food for so many people it took a truck to deliver. It was an unforgettable time."
Looking for local style and content has become a priority for animation firms seeking to produce original material.
PHOTO COURTESY OF HONG YING UNIVERSE
It was a time when animation artists commanded high salaries, and, with all the overtime, they were able to take home NT$100,000 a month. These days, take-home pay is around NT$30,000 to NT$40,000 a month.
Although there is still plenty of work for Taiwan's animation artists, local firms working as an OEM manufacturer for the big US studios, see themselves as cut off from the big money.
To take the animation film The Lion King as an example, it is all too easy to see the unequal cut given to the manufacturer, as opposed to the copyright owner. The international box office for The Lion King was US$760 million, and the video revenue was US$780 million. Related merchandise rights were worth US$6 billion. In other words, The Lion King made Disney around US$7.5 billion, from which Wang Film, who did most of the production, was paid only US$67 million, just 0.9 percent of Disney's revenues from the film.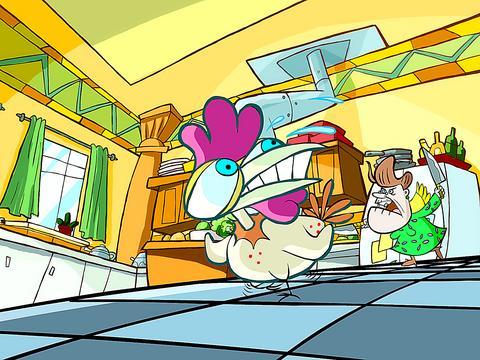 Still in the grip of a Western tradition.
PHOTO COURTESY OF WANG FILM
Reflecting on this situation, James Wang said, "We've been carrying the sedan chair for others a long time now. It's time we set up our own brand." He said this during a meeting last year with premier Yu Shi-kun, who is behind an initiative to strengthen the animation industry in Taiwan.
Setting up their own brands has become a priority for many animation manufacturers in Taiwan. But this is not an easy task, for R&D is both capital and labor-intensive.
Hong Ying Universe (宏鷹世界) is another major animation manufacturer in Taiwan. Since 1990, the company decided to shift its production to China, retaining only its R&D and some management staff in Taiwan. "Manufacturing is, after all, a very stable revenue, and our staff are very experienced. With such a stable income we have the chance to develop our own brand," said Tammy Hsieh (謝台美), general manager of Hong Ying Universe.
Hsieh said the move to China was due to lower labor costs and the vast potential market.
"China's 380 million children have less money to spend on toys and entertainment than in many other parts of the world, but if this expenditure is brought up to the international average, US$34 a year, this would represent 30 percent of the world market," said Hsieh.
But can Taiwan take the lead in the China market? Both Wang and Hsieh agreed that there are problems. They pointed out that until the present time, Chinese cartoons have not produced a popular star like Donald Duck, Micky Mouse or Hello Kitty.
Hsieh of Hong Ying Universe sees the reason in the position that Taiwan still occupies in the production chain.
The production process of an animation film can be divided into pre-production, manufacturing and post-production. "What we've been doing is the middle part," she said. The characters have been designed, the shooting script has been written, and even the motion sequence has been roughly sketched out. "What we do is the composition, creating the backgrounds, making the animations [refining the motion] and articulating all these elements. Sometimes we do the rough cut. When all this is done, the product is sent back to the US for post-production, including dubbing, sound effects and visual effects.
"We are weakest in pre-production, designing characters and writing scripts for them," she said. This is a problem shared by Taiwan's conventional film industry. Wang Tung (王童), film director and James Wang's brother agreed. "Taiwanese animation makers have a weak sense of drama," he said.
Within the animation industry, the problem is not confined to traditional animation -- painting on celluloid -- it also extends to computerized 3D animation.
Taiwan-based CG Computer Graphics (西基電腦動畫) is one of the world's top two 3D computer graphics manufacturers. With 100 animation artists, CG can finish a feature-length animation film in six months. Its products include Make Way for Noddy, Xcalibur and the latest Lego film Bionicle -- The Mask of Light.
It was not until last year that the company developed its own product with Master Q (老夫子), a well-known Chinese comic book series created by cartoonist Wang Zeh (王澤).
"For the character development and the script for the film, we need to rely on help from our partners in Japan and Europe," said Peggy Liou, marketing manager of CG.
So far, the biggest home-made animation project is Wang Film's Marco Polo, which is currently under development. The film is similar in scale to Disney's Mulan, with a budget estimated at US$40 million. "We will invest US$3 million purely in pre-production, developing the story and characters," said director Wang Tung. Although home grown, Wang Film plans to hire Tony Bancroft, director of Mulan and Toy Story 2 to direct the film.
Marco Polo, which takes place in China, is a clear attempt to cash in on the "Asian fever" of the last few years and it is hardly surprising that it has a very similar look to Mulan.
Still, local firms continue to seek a local style for future animations. Hong Ying Universe is currently involved on a project with the working title of The Legend of Panda (熊貓山傳奇), which is based on Chinese ink-wash illustrations.
Other projects include The Legend of Shaolin Temple, produced by Central Motion Picture Corp (CMPC) and manufactured by Hong Ying Universe, and The Monkey King (西遊記) and Fire Mountain (火焰山), both projects of Wang Film.
Recently, the animation industry has also benefited from government support. Last year premier Yu Hsi-ku announced the expansion of subsidy and guidance programs for the digital content industry (ie software, animation and games industry), worth a total of NT$1.9 billion over the next six years.
As part of this move, the Industry Development Bureau of the Ministry of Economic Affairs (經濟部工業局) set up the Network and Multimedia Industry Promotion Office (網路多媒體計劃辦公室) to help promote Taiwan's multimedia products, taking several home-grown animations to MIPCOM in Cannes, France.
"We appreciate the government's recognition of our efforts," said Wang Tung. "But we need more new talent. We need the kind of rapid policy-making and efficiency that has made Korea's software industry take off in the last three years," Wang said.
Facing strong competition from animation firms in the US and Japan, and the newly powerful Korea, Taiwan's animation firms recognize that they have a tough battle ahead.
Comments will be moderated. Keep comments relevant to the article. Remarks containing abusive and obscene language, personal attacks of any kind or promotion will be removed and the user banned. Final decision will be at the discretion of the Taipei Times.