Israel's autocratic turn
The prime minister is pushing a range of constitutional reforms that would strip the judiciary of its power to keep parliament in check
After five consecutive elections in three years, four of which ended in political stalemate, Israeli Prime Minister Benjamin Netanyahu formed a coalition of right-wing and ultra-Orthodox parties late last year.
However, instead of restoring stability to Israel's increasingly dysfunctional political system, Netanyahu is using his sixth term in office to promote a blitz of constitutional reforms that, if enacted, would turn Israel into an autocracy.
A few election cycles ago, in 2020, the Israeli Supreme Court unanimously ruled that Netanyahu is not barred from serving as prime minister as long as he refrains from using that position to influence the outcome of his ongoing corruption trial.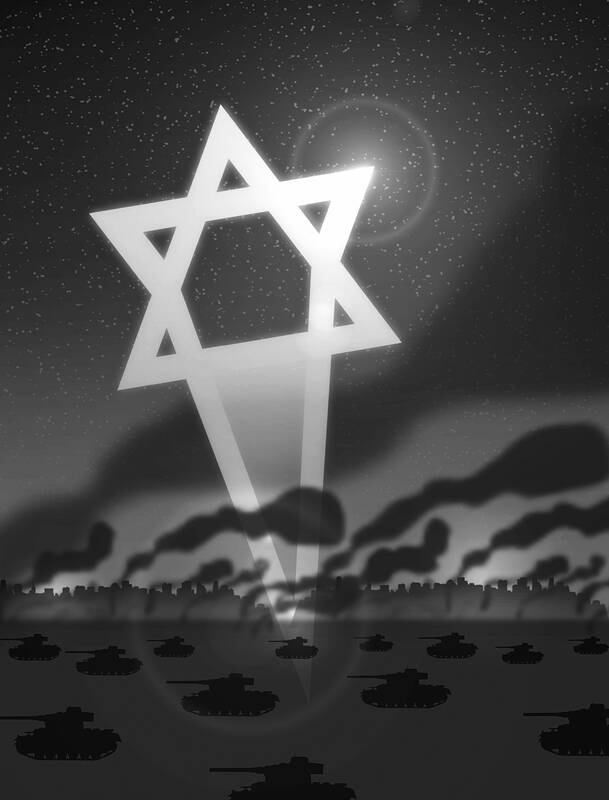 Illustration: Yusha
However, Netanyahu, who has continued to criticize prosecutors in his trial for allegedly conspiring to keep him out of office, did not allow this constraint to stop him from proposing a judicial coup.
Days after forming his new government, Israeli Deputy Prime Minister and Minister of Justice Yariv Levin announced a comprehensive plan to reshape Israel's legal system. Levin said that the proposed reform would strengthen Israeli democracy and restore balance between the judiciary and the executive and legislative branches.
In fact, the proposal is designed to strip the judiciary of its ability to check the executive branch.
The government's plan includes several key provisions, including one that would enable the government to appoint judges, including Supreme Court justices, unilaterally. Another provision would allow the 120-seat Knesset to override Supreme Court decisions by a simple majority.
Israel relies almost entirely on its Basic Laws, rather than a formal constitution, to define and protect civil rights. Although the Supreme Court has the power to review and strike down legislation that contradicts the Basic Laws, it has done so only 22 times in the last three decades.
For comparison, the US Supreme Court has struck down more than 100 laws over the same period. Under Levin's proposed plan, the Supreme Court could make such a decision only if at least 12 of the 15 justices agreed.
The reform would also bar the court from reviewing amendments to Basic Laws, enabling the Knesset to shield legislation from judicial scrutiny.
By stripping the courts of their authority to overrule decisions by the executive branch, the reform undermines the separation of powers. The reform weakens the independence of the judiciary by enabling cabinet ministers to appoint and terminate legal advisers to the government.
Israeli government legal advisers are civil servants appointed by a competitive, apolitical process. Their advice is binding, making them effective gatekeepers — or not — against executive corruption and capriciousness.
The Knesset, in which Netanyahu's coalition holds 64 seats, does not restrain the government, but rubber-stamps its decisions. That Israel's legislature is not divided into two chambers like the US Congress or the Bundestag means that another crucial balancing mechanism is absent.
Moreover, because Israel is a small country of about 10 million people, it does not have a federal structure like Canada, Germany or the US, where subnational authorities balance the power of the central government. Another constraint absent in Israel is a presidential veto on legislation.
Many of the proposals included in Netanyahu's judicial reform plan were developed by former fellows at Kohelet Policy Forum, an ultra-neoliberal think tank financed primarily by right-wing Jewish billionaires from the US. Its influence is so pronounced that some political opponents have taken to calling Netanyahu's coalition the "Kohelet government."
However, Netanyahu's judicial revolution is based on Hungarian Prime Minister Viktor Orban's model of governance. Over the past decade, Orban has overseen a series of constitutional reforms that consolidated the control of his Fidesz party over the media, the electoral system and the courts.
However, Israel's prospects are far bleaker than Hungary's, as Hungarian authorities are subject to external constraints. The EU can sanction Hungary, and the freedom of movement of people and businesses within the bloc means that Orban must govern in a way that prevents investors and workers from fleeing. Netanyahu is not bound by any such limits.
However, he does face significant resistance from another source: the Israeli public. Over the past few weeks, tens of thousands of Israelis have protested in Tel Aviv, Jerusalem and other cities.
These weekly demonstrations have been accompanied by smaller protests by lawyers, academics, health professionals, businesspeople and artists.
On Monday last week, the day the Knesset formally began considering the legislation, protesters announced a general strike and 100,000 people rallied in Jerusalem.
However, the protests have had little influence on Netanyahu, who maintains a strong hold over Israeli media by constantly threatening to restructure the industry.
Israeli Minister of Communications Yoaz Hendel recently announced a plan to shut down the country's public broadcaster Kan, whose critical news coverage has angered Netanyahu and his supporters. The plan has since been temporarily shelved so that the government can focus on getting the judicial reform through the Knesset.
There is only one area in which Netanyahu does not seem to be in complete control: the economy. Last month, 300 prominent Israeli economists, including some of Netanyahu's former advisers, signed an open letter warning that the reforms would severely impede Israel's long-term economic prospects. They were later joined by 56 international economists, including 11 Nobel laureates.
However, it was the prospect of venture capital funds and start-up companies moving their bank accounts out of Israel that caught the attention of Netanyahu and his supporters. Israel's main growth drivers, high-tech industry and finance, are highly sensitive to fickle foreign capital.
Netanyahu seems to have failed to consider the economic repercussions of his constitutional barrage. The choice is simple: Netanyahu's personal interests, including in upending his corruption trial, or those of the public. At the moment, his own interests seem set to prevail.
Ido Baum, an associate professor of law at the Haim Striks Law Faculty at the College of Management in Israel, is director of the Louis Brandeis Institute for Society, Economy and Democracy, and a legal commentator for the daily newspaper TheMarker.
Copyright: Project Syndicate
Comments will be moderated. Keep comments relevant to the article. Remarks containing abusive and obscene language, personal attacks of any kind or promotion will be removed and the user banned. Final decision will be at the discretion of the Taipei Times.