Former chair completes EVA Air exit
NEW BOSS: Chang Kuo-hua's elder brother, Chang Kuo-wei, has taken over leadership of the company following a succession battle after the death of the company's founder
Former EVA Air Corp (長榮航空) chairman Chang Kuo-wei (張國煒) yesterday completed his exit from the company as he prepares to reenter the industry with his own carrier, StarLux Airlines (星宇航空).
Although Chang remains a major shareholder in the company with a 11.45 percent stake, after its board of directors election yesterday he has made a clean exit from EVA Air.
With his stake, Chang could have appointed up to two representatives on EVA Air's board, market commentators have said.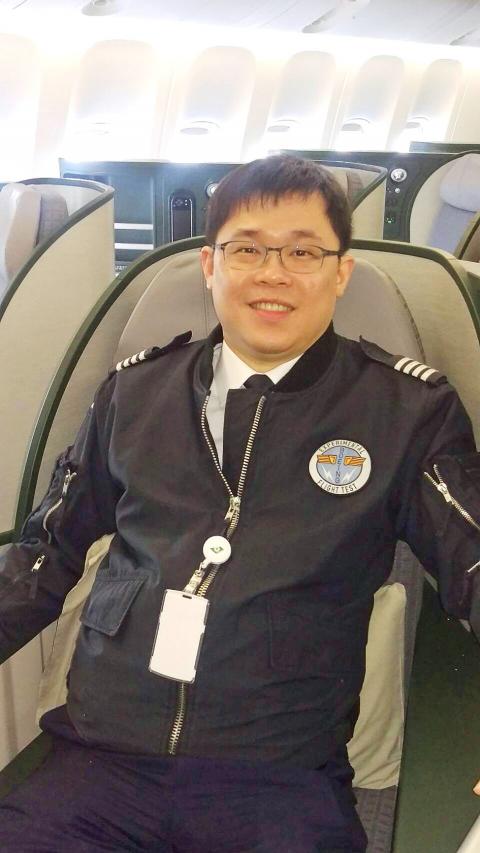 Former EVA Air Corp chairman Chang Kuo-wei poses for a photograph on April 28.
Photo: Wang Yi-hong, Taipei Times
Meanwhile, leadership of the company has been fully secured by Chang Kuo-hua (張國華), Chang Kuo-wei's elder brother, who has prevailed in the succession battle that followed the death last year of Evergreen Group (長榮集團) founder Chang Yung-fa (張榮發).
EVA Air chairman Steve Lin (林寶水) gave shareholders a cautious outlook on earnings for the second half of this year, saying that the company is expecting to see a recovery in the peak summer season, but prospects are not as favorable as in previous years.
Lin said that the carrier expects to see its load factor increase by 20 percent annually, as efforts from the past two years to improve transfer routes in North America and Southeast Asia begin to take hold.
In addition, the company is to be the first Taiwanese carrier to deploy the new Boeing 787 Dreamliner in the second half of this year, Lin said.
EVA Air president Derek Chen (陳憲弘) said that after the Boeing 787 is operational, the company would adjust its fleet allocations to destinations in Europe, New Zealand and Australia, and expand coverage of regional routes.
In the past decade, New Zealand and Australia have become more sensitive to seasonality, as more tourists are traveling, Chen said.
Lin also gave well-wishes for StarLux Airlines, and said that EVA Air is focused on competing against larger regional carriers and is not threatened by the new venture.
The company posted a net loss of NT$738 million (US$24.33 million) in the first quarter due to rising fuel prices during the period, which surged from about US$40 per barrel a year earlier to US$60, adding pressure to the carrier's annual usage of about 14.72 million barrels.
The company is also facing labor relations issues as it begins negotiating a request by its employees to form a union, Chen said, adding that more favorable terms for employees are dependent on market conditions.
Comments will be moderated. Keep comments relevant to the article. Remarks containing abusive and obscene language, personal attacks of any kind or promotion will be removed and the user banned. Final decision will be at the discretion of the Taipei Times.