Old game gets new life
Sitting in a skybox at the Taipei Municiple Stadium, Richard Wang scans the crowd of 8,000 rowdy fans blowing whistles, singing songs and cheering every pitch, and he recalls the recent dark days of Taiwan's favorite sport. \n"A couple years ago, there would have only been half as many people here," said Wang, a spokesman for the Chinese Professional Baseball League (CPBL). \nHe was referring to when the game seemed close to extinction in Taiwan. A gambling scandal drove away fans, and a nasty feud between team owners led to the creation of two rival leagues. Both lost money in a market barely big enough for one league. \nBut now, the stadiums are filling up again and as the playoff season approaches, there's a new baseball buzz in the nation. Things are going so well that one of the teams, the Elephants, plans to make history this season by being the first Taiwanese professional baseball team ever to make a profit. \nWang said a key factor in the game's comeback was the end of the "two-league war" that began in 1997. Disputes over TV rights and expansion teams led to the schism that created two four-team leagues. The leagues finally called a truce last January and merged into the CPBL. \n"They were suffering. We were suffering," Wang said. "Baseball talent is limited here. It certainly wasn't a wise decision to run two leagues with only eight teams." \nNow the league is reporting that average attendance for games this season is 3,241 -- a 42 percent increase from the dismal 2001 season, which drew an average of 1,876 fans per game. \nThe average gate income per game this year is up 33 percent to NT$485,235 (US$14,356) compared with last season, the league said. \nAttendance and gate revenue would likely be higher if the games weren't all televised live on cable. \nTaiwan got hooked on baseball while it was a colony of Japan from 1895 to 1945. The Japanese, who learned the game from American missionaries, taught the Taiwanese how to play. \nWhen the Japanese left after World War II, Taiwanese continued playing baseball, and the nation became famous for being a little-league powerhouse that won 17 world championships from 1969 to 1996. \nThe first professional season began here in 1990 with four teams sponsored by major corporations. Average attendance at games during the first season was 5,000 and the number climbed to 5,954 in 1994 at the height of the game's popularity, according to the league. Three teams were added and the season swelled from 180 to 300 games. \nBut baseball began declining in 1996 when gangsters and gamblers infiltrated the sport and began pressuring players to throw games. The next year, 18 players, one coach and two bookmakers were convicted and jailed in a game-fixing scandal. \nJaded by the scandal, fans fled in droves and average attendance in 1997 declined by more than 50 percent to just 2,041, according to league statistics. \nStanding outside the Taipei stadium before a recent game, ticket scalper Huang Jin-ying says that memories of the gambling scandal seem to be fading and this is crucial for the game's recovery. \nChang Lee-shuan is one of the new fans. The 20-year-old coffee shop worker caught the baseball bug this season when a girlfriend brought her to the game. Now she tries to go to every game played by her favorite team, the Whales. \n"The players are so cute," said Chang, as her head bobbed along with chanting fans at a recent game in Taipei. "First we get interested in the guys and then we get interested in the game."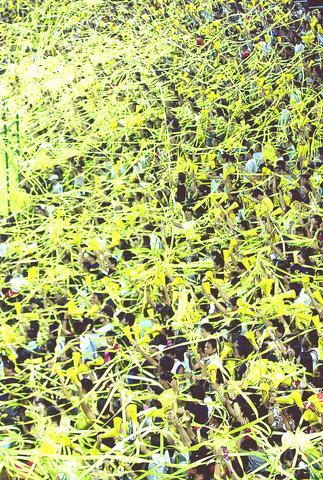 Brother Elephants fans celebrate after the team clinched a Championship Series berth last week. The Elephants are set to generate a modest profit of US$400,000 (NT$13.5 million) this season, according to the club's president, Hong Jui-ho. He said that three years ago the team endured a loss of over US$2 million.
PHOTO: TAIPEI TIMES FILE PHOTO
Comments will be moderated. Keep comments relevant to the article. Remarks containing abusive and obscene language, personal attacks of any kind or promotion will be removed and the user banned. Final decision will be at the discretion of the Taipei Times.