Why cold doesn't give you a cold 著涼感冒 無關穿多穿少
People often attribute catching a cold to being exposed to cold temperatures, believing that staying warm can prevent illness. The Ministry of Health and Welfare's Centers for Disease Control (CDC), however, says there is no scientific basis for this belief.
CDC deputy director-general Philip Lo says this common misconception may be due to the fact that cold sufferers can develop symptoms like feeling chills and shaking, as well as the increase in numbers of cold sufferers in the winter.
According to Lo, a US study divided people into two groups, with one asked to stay in a cold storage room kept at 4 degrees Celsius, and the other in a hot spring. The study found the risks of catching a cold were about the same for both groups, and concluded that changes in temperature are not directly linked to the chances of catching a cold.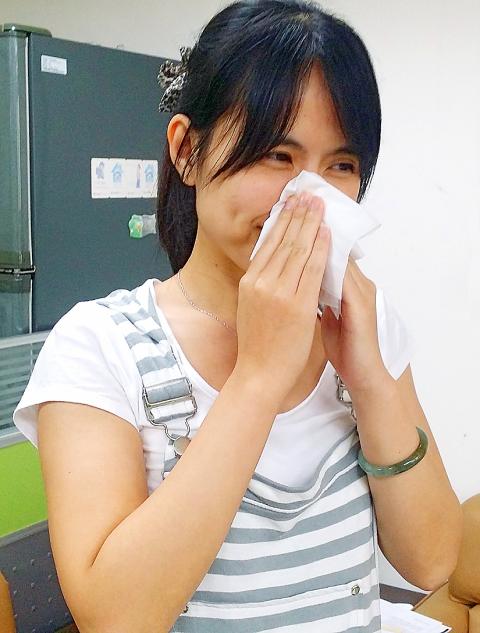 Some people think not wearing enough clothes can lead to colds, but the Centers for Disease Control says the belief has no scientific basis. 有民眾認為,穿太少可能造成感冒,但疾管署澄清,此說法沒有醫學根據。
Photo: Lin Hui-chin, Liberty Times
照片:自由時報記者林惠琴攝
Lo says the key factor that leads to colds is the amount of pathogens present. The reason there are more cold sufferers when temperature drops, he said, is that viruses live longer, and are more contagious, in colder weather.
The government is offering free flu vaccines and is urging people eligible for the free service to get vaccinated as soon as possible.
Members of the public who develop symptoms such as fever and coughing, which may indicate flu, are advised to wear a mask when going out, or to cover their mouth and nose with their sleeve or handkerchief when coughing or sneezing, to prevent the virus from spreading.
(Liberty Times, translated by Tu Yu-an)
不少民眾將感冒原因與「著涼」劃上等號,認為做好保暖就可以遠離感冒,但衛福部疾管署澄清,這種說法並無醫學根據。
疾管署副署長羅一鈞表示,由於感冒發燒可能會出現發冷、打冷顫等症狀,加上冬季感冒病例較多,可能造成許多民眾誤解感冒與氣溫有關。
羅一鈞說,曾有一項美國研究,將受測者分成兩批,一批待在攝氏四度的冰櫃中,另一批則是泡溫泉,觀察一段時間後,發現低溫組與高溫組罹患感冒的風險並無顯著差異,顯示溫度變化與感冒沒有關係。
羅一鈞解釋,氣溫下降感冒病例會變多,是因為偏冷環境下病毒存活較久,且傳播能力較強,因此染病關鍵在於有無病原。
目前公費流感疫苗已開放施打,疾管署呼籲,符合資格的民眾最好儘速接種。
若有發燒、咳嗽等類流感症狀,應及早就醫,並於外出時戴上口罩,或在咳嗽或打噴嚏時以手帕或衣袖捂住口鼻,以避免病毒傳播。
(自由時報記者林惠琴)
Publication Notes
TODAY'S WORDS
今日單字
catch a cold
phr. 感冒
(gan3 mao4)
misconception
n. 誤解
(wu2 jie3)
feel a chill
n. 發冷
(fa1 leng3)
pathogen
n. 病原
(bing4 yuan2)
5. sneeze
v. 打噴嚏
(da3 pen1 ti4)
Comments will be moderated. Keep comments relevant to the article. Remarks containing abusive and obscene language, personal attacks of any kind or promotion will be removed and the user banned. Final decision will be at the discretion of the Taipei Times.