What your heart rate can tell you about your health 運動手環測心跳 出現這些數字應就醫
Sports watches are all the rage at the moment. These gadgets not only tell the time, they can also help you monitor your pulse. But what exactly is a normal heart rate?
Your heart rate is one of the easiest ways to analyze your health. The average person, when not engaged in exercise, should have a heart beat of approximately 60 to 100 beats per minute (bpm). If it is lower than this, the heart is beating too slowly and, even though a slightly slow heart rate is not overly problematic, if it goes below 40 bpm, this is indicative of an issue with a person's cardiac conduction system.
On the other hand, if the heart rate is in excess of 100 bpm, one might have a sense of a rapid heart beat in the chest. It often happens that if you skip breakfast, the heart will start to beat especially fast as blood sugar levels have dipped too far by lunchtime. If, however, the heart is beating at more than 150 bpm, this really is too fast, and it could well mean cardiac arrhythmia, or even problems with the thyroid gland. If this does happen, you should seek medical attention, regardless of your normal heart rate.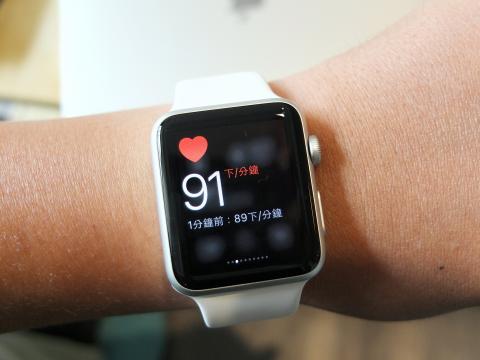 A person wears a sports watch that can read your pulse in this undated photo. 可監測心跳的運動手環,拍攝日期不詳。
Photo: Chen Ping-hung, Liberty Times
照片:自由時報記者陳炳宏
(CNA, Translated by Paul Cooper)
時下流行的運動手環,不僅能看時間,還有監控心跳的功能,但究竟每分鐘心跳幾下才算正常?
最簡單的判讀就從心跳開始,正常人在沒有運動的情況下,心跳每分鐘約為六十到一百下,若低於六十則為心跳過緩,稍微過慢問題不大,但要是低於四十下,則代表心臟傳導系統出了問題。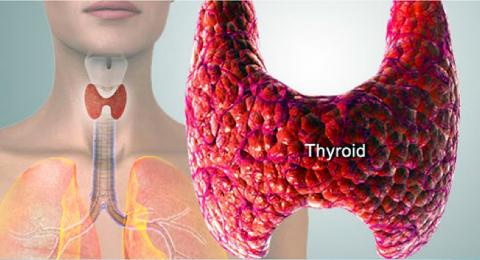 The thyroid gland is part of the endocrine system and is located in the neck. It controls heart rate, body temperature, peristalsis and menstruation. Undated photo. 甲狀腺為位於頸部的內分泌腺體,掌管心跳、體溫、腸胃孺動與月經。拍攝日期不詳。
Photo: Tsai Shu-yuan, Liberty Times
照片:自由時報記者蔡淑媛
另一方面,若是心跳超過一百下,就會感到心臟在胸口「砰砰砰」用力跳動的感覺,通常沒吃早餐,到了中午血糖過低就容易心跳特別快,但如果高於一百五十下,就真的太快,可能代表心律不整甚至是甲狀腺出問題,建議不論太高太低都要就醫。
(中央社)
DID YOU KNOW?
你知道嗎?
Cardiac arrhythmia — or irregular heartbeat — affects millions of people, and is caused by problems with the cardiac conduction system. When the heart rate is too fast, it is known as tachycardia; when too slow, it is called bradycardia. While it may occur at any age, it is more common among older people.
While most types are not serious, some can predispose people to stroke or heart failure. The good news is that most types can be effectively treated.
Comments will be moderated. Keep comments relevant to the article. Remarks containing abusive and obscene language, personal attacks of any kind or promotion will be removed and the user banned. Final decision will be at the discretion of the Taipei Times.