Taiwan in Time: Living and dying for independence
After assisting in Indonesia's independence movement, Chen Chih-hsiung turned his efforts toward Taiwan
Taiwan in Time: Feb.15 to Feb. 21
On the morning of May 28, 1963, Chen Chih-hsiung (陳智雄) was woken up by several executioners, who lifted him up and dragged him out of his cell in the military prison on Qingdao E Road (青島東路).
According to several cell mates, including fellow Taiwanese independence activist Shih Ming-hsiung (施明雄), Chen shouted at the top of his lungs, "Long live Taiwan Independence!" several times before he was taken to the execution grounds.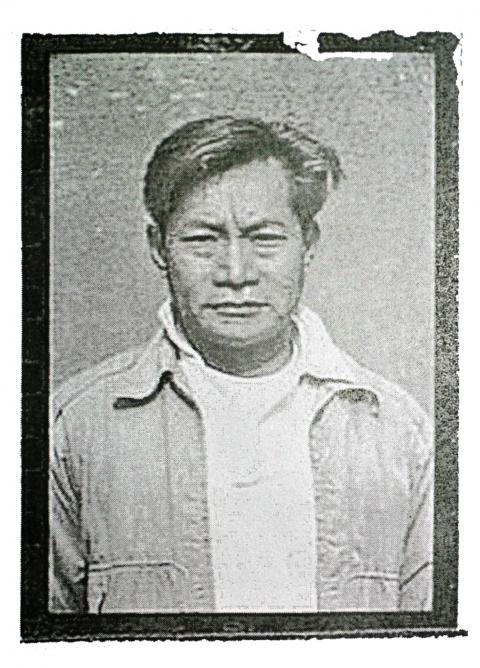 An undated photo of Chen Chih-hsiung .
Photo courtesy of Wikimedia Commons
Shih writes in his book The White Terror in the Dark Ages: A History of Taiwanese Sufferings (白色恐怖黑暗時代:台灣人受難史) that instead of removing Chen's shackles, the guards cut off his feet so he could not walk to his execution with his head held high.
Another cellmate, Liu Chin-shih (劉金獅), says the guards did so because of Chen's unwavering belief in his ideals and his refusal to be intimidated by prison officials or the fear of death. Shih writes that during Chen's many trials, he refused to speak Mandarin, responding exclusively in Hoklo (commonly known as Taiwanese), further angering prison officials.
He was the first independence activist to be executed in Taiwan.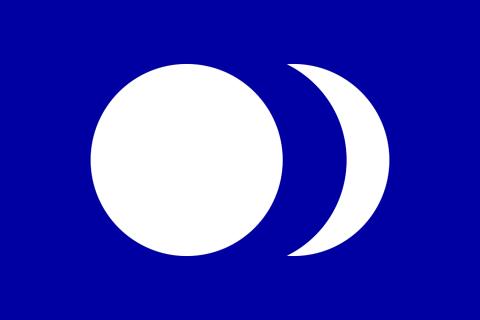 Official flag of the Japan-based Republic of Formosa Temporary Government, for which Chen Chih-hsiung served as ambassador to Southeast Asia.
Photo courtesy of Wikimedia Commons
Born on Feb. 18, 1916 in today's Pingtung County, much of Chen's life was spent overseas. He first studied abroad as a Dutch language major at Tokyo University of Foreign Languages and was reportedly able to speak English, Japanese, Dutch, Malay, Hoklo and Mandarin.
When Japan conquered the Dutch East Indies (today's Indonesia) in 1942, the government sent Chen there as either an ambassador or translator. After Japan lost the war, Chen remained in Indonesia as a jewelry dealer.
When the war for Indonesian independence broke out, Chen assisted in Sukarno's efforts against the Dutch, who were attempting to re-colonize the area, by providing weapons left behind by the Japanese. He was imprisoned by the Dutch for one year because of his actions. After Sukarno won the war, he reportedly honored Chen in person for his help.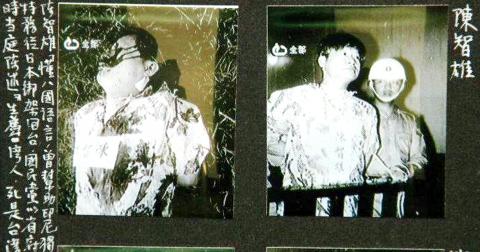 Photos taken before and after Chen Chih-hsiung's execution in 1963.
Photo courtesy of Wikimedia Commons
Several sources indicate that the success of Indonesia's independence efforts inspired Chen to do the same for his homeland, which had then been taken over by the Chinese Nationalist Party (KMT).
Chen worked closely with Thomas Liao (廖文毅), who founded the Japan-based Formosa Democratic Independence Party (台灣民主獨立黨) in 1950. It was reportedly through Chen's connections that Liao was able to attend the 1955 Asian-African Conference in Indonesia.
In 1956, Liao formed the Republic of Taiwan Provisional Government (台灣共和國臨時政府), still based in Japan, and appointed Chen as its ambassador to Southeast Asia.
Sources differ on whether it was under pressure from the KMT or the Chinese Communist Party, but Chen was arrested by Indonesian authorities. Historian Chen Ching-lee (陳慶立) writes in a book on Liao that Chen was eventually released, but lost his Indonesian passport and was deported.
Officially stateless, no country would accept Chen and he flew back and forth between Indonesia and Japan, eventually ending up in Switzerland. From there, he returned to Japan one final time and joined Liao to continue to work for Taiwanese independence.
But the KMT was watching, and its ambassador to Japan worked with local authorities to arrest Chen and force him to return to Taiwan. Chen Ching-lee writes that the KMT promised Japan that Chen would not be punished.
Chen was released shortly after he landed in Taiwan under the condition that he cease all Taiwanese independence activities.
But Chen didn't stop. He formed another pro-independence group in 1961 with three stated goals: End the brutal reign of the KMT, restore the political, social and economic rights of Taiwanese and establish a free, happy and prosperous Republic of Taiwan.
In the summer of 1962, Chen was arrested by the Taiwan Garrison Command, charged with rebellion and sentenced to death.
In 2013, Chen's daughter received a final letter written before his execution. On it were the names of his three children and one sentence, written in Japanese: "I died for the people of Taiwan."
Taiwan in Time, a column about Taiwan's history that is published every Sunday, spotlights important or interesting events around the nation that have anniversaries this week.
Comments will be moderated. Keep comments relevant to the article. Remarks containing abusive and obscene language, personal attacks of any kind or promotion will be removed and the user banned. Final decision will be at the discretion of the Taipei Times.