Pop Stop
Barbie Hsu (徐熙媛, aka Big S) and multimillionaire Wang Xiaofei (汪小菲) both wore sparkling white during their lavish outdoor wedding on China's Hainan Island, but all eyes were on Hsu's bridesmaids, actress and singer Makiyo, pop star Aya (阿雅) and model Pace Wu (吳佩慈).
Roaring winds blew the women's thin lavender gowns against their bodies, making the outlines of their legs and bottoms clearly visible. The paparazzi, cordoned off a distance away from the ceremony venue, celebrated through their telephoto lenses.
Big S was seen batting away layers of tulle as the breeze ruffled her wedding dress. Her long veil practically ate Wang's head as the couple leaned in for their kiss.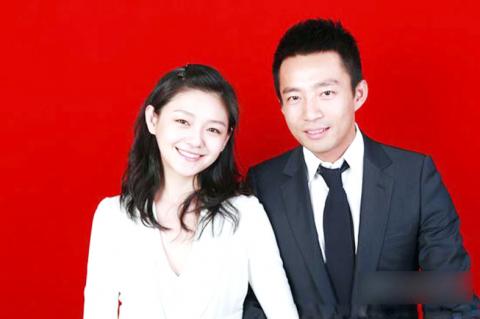 Practice makes perfect.
Photo: Taipei Times
But despite the uncooperative weather, romance was in the air. When asked if he was willing to take Hsu for his wife, Wang said, "I'm very willing!" Not to be outdone in her vows, Hsu practically screamed "I'm super willing!" to cheers of approval from the guests. Wang tenderly kissed his bride's hand after placing the ring (a gift from sponsors) on her finger.
The Apple Daily reported that the nuptials cost NT$30 million. Hsu's wedding dress and three reception gowns were worth more than NT$2 million, while a flight the couple chartered for guests set them back NT$4 million. Other expenses, including hotel rooms, catering and the aforementioned wedding ring, were all gifted by companies eager for publicity. The newspaper also noted that the ceremony took place only 165 days after the couple's first meeting. Hsu and Wang got engaged in November after reportedly going on just four dates, and eloped in a civil ceremony shortly afterward.
As guests served themselves during the buffet-style banquet, Dee Hsu (徐熙娣, aka Little S), whose two daughters were flower girls, took to the stage to congratulate her older sister.
"I thought you were going to live with our mother forever. I never thought you would meet Mr Right in Beijing," said Little S.
In an (unsuccessful) bid to ward off paparazzi, Big S supplied two photos of the ceremony, but members of the media complained that the photos did not show Wang's face clearly and had been altered to make the sky look clearer than it actually was.
The fitted waist of Big S's wedding gown left little room for a baby bump, but that didn't stop gossip reporters from speculating. Asked before the ceremony if her sister was knocked up, Little S replied, "She got drunk last night, she's really not pregnant."
Wang's mother was also subjected to a grilling, even after handing reporters red envelopes containing wedding candy (喜糖) and RMB$100 (about NT$450). Zhang Lan (張蘭) diplomatically replied, "If they had a little dragon (龍子), I'd be very happy, but of course she isn't pregnant!"
"I have my own business undertakings, I don't have time to watch over a grandson. They would have to take care of him themselves," the wealthy entrepreneur added.
Hsu's mother seemed like she was fed up with the pregnancy speculation. "Aiya, they're getting married already," she chided reporters. "Stop gossiping!"
Celebrity guests included television host Kevin Tsai (蔡康永), who said the ceremony moved him to tears. Because of the Japan earthquake, Big S had thought about postponing the ceremony, Tsai told reporters, but instead decided to donate all the gift money she received.
Japanese football player Hidetoshi Nakata and television producer Wang Wei-chung (王偉忠) were also on the guest list. Earlier this month, Nakata donated a pair of shoes and a uniform to a celebrity-studded telethon organized by several Taiwanese TV stations.
But fans were angered after Nakata's togs were immediately snapped up by Wang for the starting price of NT$300,000, a steal considering that Nakata's sneakers had pulled in US$1.5 million during a fundraiser after the Haiti earthquake. A Facebook group accusing him of being a "shoe snatcher" (幹鞋哥) racked up more than 17,000 members, while a satirical music video went viral.
In response to critics, Wang put the sneaks and uniform up for sale on Yahoo Auctions, but that did nothing to quell the anger. "You thought the auction meant you didn't have to apologize?" taunted the Facebook group. Within just two hours, pranksters had bid the price up to more than NT$900 million. The auction was supposed to run for four days, but the frenzy led to it being shut down after just seven hours. There was no word on whether or not Sneakergate was a topic of conversation among guests at the Hsu-Wang wedding.
Comments will be moderated. Keep comments relevant to the article. Remarks containing abusive and obscene language, personal attacks of any kind or promotion will be removed and the user banned. Final decision will be at the discretion of the Taipei Times.