Music: Bump up the jam
Indie rock fans in Kaohsiung are being offered variety tonight, with live music from one band that wields pop rock noise on electric guitars and another that pumps out beats on laptop computers.
Both aim to have the audience dancing. Touming Magazine (透明雜誌) and Unfamiliar Friends Party (不熟的朋友派對), both based in Taipei, are performing at the Pier 2 Art District (高雄駁二藝術特區) to promote newly released CDs.
Touming Magazine's guitar-heavy sound and tightly arranged songs clearly nod to their musical heroes, mostly American alternative rock bands from the late 1980s and early 1990s like the Pixies, Weezer and Superchunk.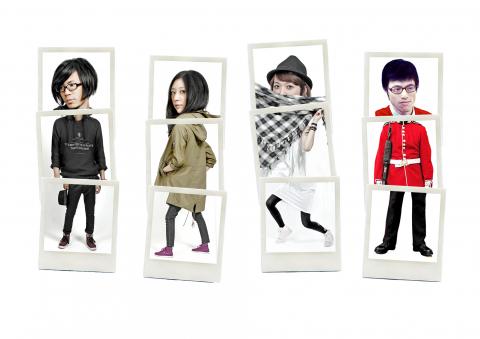 Electronica rock group Unfamiliar Friends Party performs tonight at The Wall in Kaohsiung to celebrate the release of their new six-song EP.
Photo Courtesy of Unfamiliar Friends Party and Touming Magazine
Twenty-eight-year-old Hung Shen-hao (洪申豪), who is the frontman of the four-piece group and mostly sings in Mandarin, says he feels "young people" don't share the same musical tastes as the band, but that doesn't bother him. "We just play the music we like," he told the Taipei Times.
Touming Magazine recently released a full-length debut album titled Soul Music (我們的靈魂樂), and its pep and solid repertoire ought to have concertgoers moving to the music.
The evening starts with a set of electronica rock from Unfamiliar Friends Party. Tonight's show is being billed as the band's official release party in Kaohsiung for its new six-song EP titled Headstrong (頭好壯壯).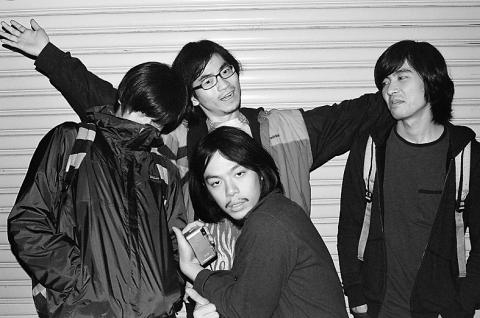 Touming Magazine, which plays punk-flavored indie rock, shares the bill tonight with Unfamiliar Friends Party.
Photo Courtesy of Unfamiliar Friends Party and Touming Magazine
Unfamiliar Friends, a four-piece group (currently a trio with one member studying abroad), performs all of its music on Macbooks, MIDI controllers and electronic keyboards.
The group's beats favor new wave rock grooves, and the music is full of spacey atmosphere with melodies built on video game-like sounds.
"All the people that hear our music say it's joyful," band member Lily Chen (陳郁欣) said.
Publication Notes
PERFORMANCE NOTES:
What: Unfamiliar Friends Party and Touming Magazine, live at The Wall in Kaohsiung
When: Tonight from 7:30pm to 9:30pm
Where: 1 Dayong Rd, Yancheng Dist, Greater Kaohsiung (高雄市鹽埕區大勇路1號), tel: (07) 521-4899. On the Net: pier-2.khcc.gov.tw, www.thewall.com.tw
Admission: NT$300, or five tickets for NT$1,200
Notes: The Pier 2 Art District is a five-minute walk from exit No. 1 of Greater Kaohsiung MRT's Yanchengpu Station (鹽埕埔站,O2站).
On the Net: toumingmagazine.com, unfamiliarfriendsparty.blogspot.com
Comments will be moderated. Keep comments relevant to the article. Remarks containing abusive and obscene language, personal attacks of any kind or promotion will be removed and the user banned. Final decision will be at the discretion of the Taipei Times.