When the going gets tough, the tough get soft
Sylvia Chang's latest lighthearted drama gives a feminine twist to the Hong Kong gangster genre
An enduring staple of Hong Kong cinema, the testosterone-charged gangster flick has inspired distinctive styles and narrative forms. Under the guise of a triad movie, Run Papa Run (一個好爸爸) sees veteran Taiwanese actress and director Sylvia Chang's (張艾嘉) take a womanly look at this male-dominated genre, revealing the tough guy's rarely seen family side through lighthearted drama and comedy and stars the well-cast Louis Koo (古天樂) and Rene Liu (劉若英).
The film begins with a flashback to triad boss Lee's (played by Koo) childhood in a crime-ridden neighborhood. Raised by a single mother, Lee was always on the wrong side of the law and rose from street punk to gang leader.
This bad boy meets an angelic lawyer named Mabel (played by Liu). Sparks fly, and Mabel shows up on Lee's doorstep one day, pregnant, luggage in tow.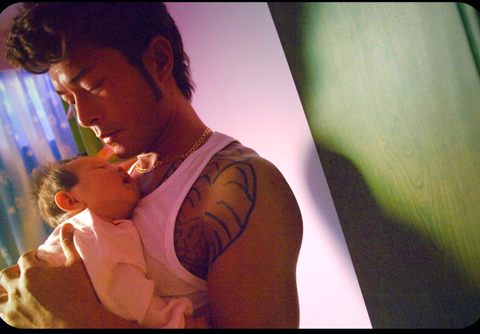 Run Papa Run is a womanly take on a male-dominated genre.
PHOTOS: COURTESY OF ARM FILMS
Lee's life is turned upside down after their baby girl is born. Determined to be a good father, Lee keeps his underworld identity a secret to his daughter, while attempting to make his business legit and retire from the gang.
But things don't go as smoothly as the Lee family had expected as the father is tapped to become the next kingpin. Lee's first assignment as the leader is to oversee a drug deal, one that goes unexpectedly wrong.
Entertaining and well-realized, Run Papa Run shows director Chang's competence in storytelling, with seamless editing punctuated by manga-informed graphics and special effects. As the protagonist passes from one chapter of his life to another, the film undergoes a shift of tone, from whimsical musical scenes in the beginning to a latter half that plays out like a soap opera. The final scene, where a gray-haired Koo prays in a church, however, brings the film's uneven tone to the fore and leaves audiences hanging.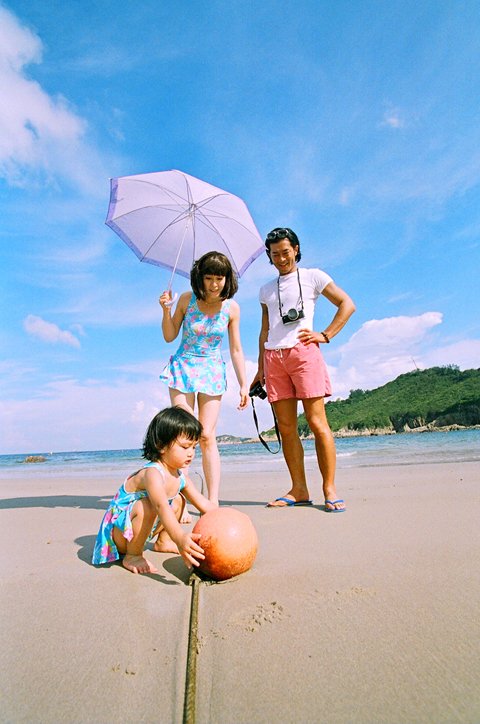 PHOTOS: COURTESY OF ARM FILMS
Most of the film's humor comes from Lee's attempt to maintain his double life as a father and a triad boss and hide his criminal affiliations from his daughter. Cute moments abound both in Lee and Mabel's romance and between the dad and his baby girl. The stylish cinematography uses a palette of bright and saturated colors, and the story is engaging. Unfortunately, however, it remains true to the stereotypical gender roles of the gangster genre, where men are wild and untamed while the women are virtuous.
Known for his onscreen gangster image, Koo makes a smooth foray into the father role and shows off his comedic talent. One of Chang's principal actresses, Liu effortlessly tackles the role of devoted wife with fairytale-like innocence.
The rare return of veteran actors to the silver screen further boosts the film's watchability. The performances by seasoned actress Nora Miao (苗可秀) and accomplished thespians Mok Siu-chung (莫少聰) and Kent Cheng (鄭則仕) delight and conjure up memories of the good old days of Hong Kong cinema.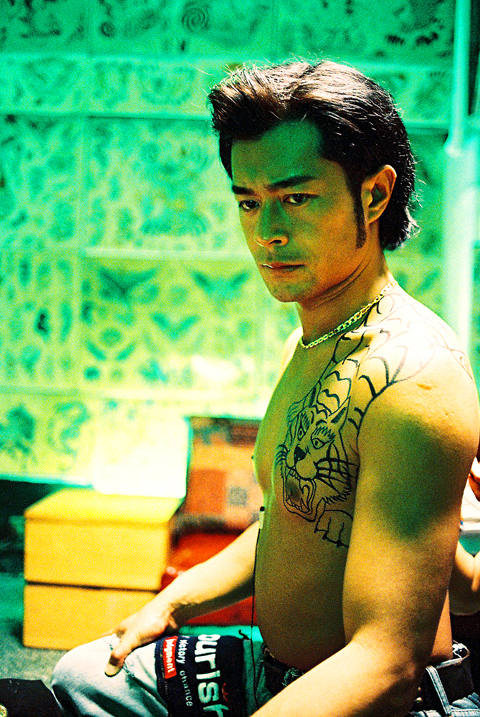 PHOTOS: COURTESY OF ARM FILMS
Publication Notes
Film Notes
Run Papa Run (一個好爸爸)
DIRECTED BY: Sylvia Chang (張艾嘉)
STARRING: Louis Koo (古天樂) as Lee; Rene Liu (劉若英)
as Mabel; Nora Miao (苗可秀) as Lee's mother
LANGUAGE: In Cantonese
with Chinese and English subtitles
RUNNING TIME: 115 MINUTES
TAIWAN RELEASE: TODAY
Comments will be moderated. Keep comments relevant to the article. Remarks containing abusive and obscene language, personal attacks of any kind or promotion will be removed and the user banned. Final decision will be at the discretion of the Taipei Times.