'Rock's not dead, roll's not down'
Taipei's Yuanshan Park is the place to be this weekend when Formoz Festival hosts a big bands extravaganza
The second of this summer's weekend-long music festivals starts tonight in Taipei with the opening bands at this year's Formoz Festival (野台開唱) in Yuanshan Park (圓山公園).
The three days of musical mayhem, which have been organized by the Taiwan Rock Alliance (TRA) since 2001 (and under different guises since 1995) were originally dubbed "Rock's not Dead, Roll's not Down" (搖 死滾 倒).
The inaugural festival was held next to the main gates of National Taiwan University. It attracted fewer than 20 acts and was attended by more curious onlookers than hardcore music fans.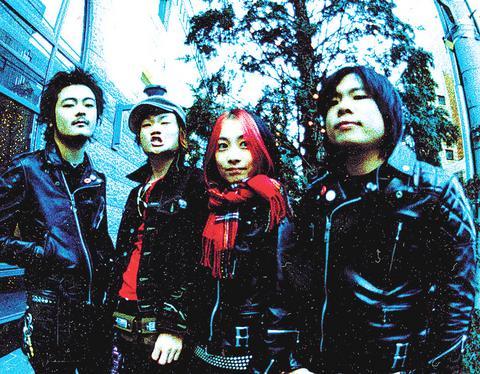 PHOTO COURTESY OF TRA
Attracting an average of 35 local acts each year from between 1996 to 2000, the event finally came of age in 2001, when the festival featured over 100 bands and international acts of note participated for the first time. Since the 2001 festival the event has gone from strength to strength and now attracts in the region of 40,000 revelers over a period of three days.
Previously, a predominantly indie/alternative and metal/punk oriented affair, the line-up for Formoz 2004 features a good cross-section of musical genres and styles. Be it Taiwanese mainstream pop, Japanese black metal, Mando/Canto hip-hop, electronica or Western indie pop and post rock, this year's festival has a bit of everything.
For the first time, well-known mainstream acts like Taiwan's Bobby Chen (陳昇) and South Korea's Mr. Funky will be sharing stage time with more raucous acts, including sardonic politico-punksters, LTK (濁水溪), award-winning black-metal mavericks Chthonic (閃靈) and Japanese glam rockers Sex Machineguns.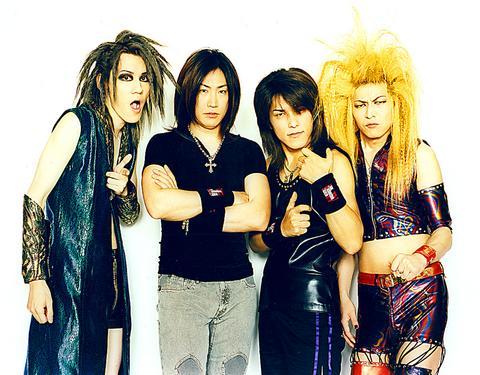 PHOTO COURTESY OF TRA
`fun for everyone'
Over 100 bands are slated to perform during the three-day event, which will see local pop, punk, metal, rap, folk and rock acts sharing stages with 20 international acts (though these are largely from Japan).
"We chose the bands not because we personally like them or think they are good, but on the basis of what they can offer the audience," said Freddy Lin (林旭佐), head of TRA. "We looked at originality rather than style or genre and have come up with a very mixed and, I hope, well balanced line-up. We want it to be fun for everyone."
PHOTO COURTESY OF TRA
While the action will once again be taking place simultaneously on four stages -- Fire, Mountain, Wind and Wood -- unlike previous years, none of the individual stages are geared towards one particular brand or genre of music. Organizers have also eliminated the main stage this year and, according to Lin, all the stages will, at some time or another this weekend, boast an all-star crowd-pulling roster.
"We decided to get rid of the `main stage' concept because we wanted to make it more like Fuji Rock, where the audience chooses its own stage rather than the [organizers] choosing it for them," Lin said. "It will be more fun and audiences will be more independent in the sense that we're not telling them about or giving them a `top act' to go and see. We want the audience to feel like it's their festival not ours."
Along with these slight alterations to the festival's format, TRA has also reorganized performance times. Whereas previous Formoz Festivals were traditionally afternoon to early evening affairs, this year's event will see bands taking to their respective stages at 5pm and continuing through the evening until 1am to 2am -- or, as in the case with the electronica stage, going all night long.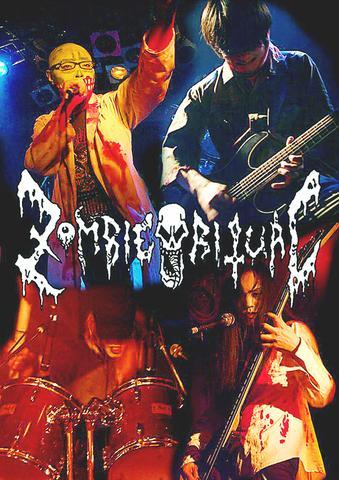 PHOTO COURTESY OF TRA
`always too hot'
"Afternoon performances never attracted many people and it was a waste. Good and interesting bands just didn't draw crowds," Lin said. "I think it was difficult to get people to come because it was always too hot and people didn't want to stand in the sun. "
Leading the international line-up at this year's Formoz Festival are popular 1980s' folk-rocker Michelle Shocked (who will be performing on the Mountain stage this evening); post-rock/drone pop act American Analog Set, which will be taking to the Wind stage this evening; and Swedish indie/electonic duo Club 8, which will be performing on the Mountain stage tomorrow evening.
PHOTO COURTESY OF TRA
Other international acts worth catching at this year's Formoz Festival include Japanese progressive metal act Rain, Hong Kong ambient/indie pop combo Primary Shapes and the peroxide mohawks of Japanese hardcore punk act, Sobut.
funkier than ever
Formoz might be attracting more international artists as it gains recognition outside of Taiwan and develops, but local acts still remain in the majority and -- although many of the bands can be caught in the act somewhere in Taiwan on any given weekend -- there are still plenty worth checking out this weekend.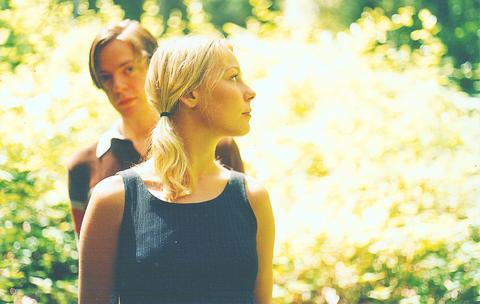 PHOTO COURTESY OF TRA
While too numerous to list in their entirety, some local highlights at Formoz 2004 include a revamped and funkier-than-ever Sticky Rice (糯米團), the masters of Mando downbeat Tizzybac, rabble-rousing workers' rights combo Black Hand Nakashi (黑手那卡西), indie popsters Bad Daughter (壞女兒) and those sharply dressed and fun-loving foreigners The Daymakers, who, according to band member Jerrett Long, will be performing a duet with Elvis.
As well as putting on a feast of music, this year's Formoz Festival will also feature a mini-film festival, at which a selection of low budget documentaries and short films will be screened. There will also be a wrestling ring, where fans of Japanese pro-wrestling can don their masks and try to emulate Kazuhiro Hayashi in an attempt to win big prizes.
For your information :
What: The Formoz Festival (野台開唱)
Where: The festival will take place at the Taipei Municipal Children's Recreational Center (台北市兒童育樂中心), which is located in Yuanshan Park (圓山公園) at 66 Zhongshan N Rd, Sec 3, Taipei (台北市中山北路3段66號).
When: Tonight, Friday, July 30 through Sunday, Aug. 1
Tickets: Three day passes for the event cost NT$1,000 and single day tickets cost NT$800. Both are available at the gate.
Comments will be moderated. Keep comments relevant to the article. Remarks containing abusive and obscene language, personal attacks of any kind or promotion will be removed and the user banned. Final decision will be at the discretion of the Taipei Times.