Spring screen anyone?
For a testament to the presence of underground amateur film talent in Taipei, as well as to the concept that almost anyone can make movies now with a Guanghua-market PC and a cheap handycam, look no further than the Urban Nomad film festival, which starts today and runs through Sunday. The event screens a selection of short films by expat and local filmmakers that, while often extravagantly lo-fi in their production, are a refreshing break from the earnestness of Taipei's other film festivals.
This year, the organizers have tightened up their programming to cut down on the genuinely bad movies that have marred previous Urban Nomads and selected the choice cuts from among the movies submitted. They also solicited films from abroad and at colleges in Taiwan. So, this year's lineup of movies will try to balance the quirkiness of amateur alternative film with some near-professional level films to make the audience feel like their NT$200 wouldn't have been better spent on the latest Hollywood schlock flick.
A sneak preview of a handful of the scheduled movies shows plenty of promise. Tomorrow's digital shorts category will include former Taipei resident Jay Spieden's gory animation Choppy the Chimp and Les Arthur's Street Pong. In this second movie, two ping-pong players wheel their table through the streets of Taiwan to play in some random locations like in front of a Family Mart and eventually end up on a beach with the tide coming to add tension to their dramatic match point. It's not brilliant, but it's fun.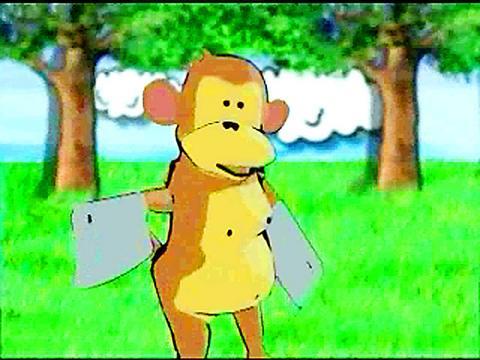 Choppy the Chimp is a two-minute animation by former Taipei Times newsman Jay Spieden, now a television producer in San Francisco.
PHOTO COURTESY OF URBAN NOMAD
Norman Szabo's Dignity, which also screens tomorrow in the same category, enjoys some surprisingly good acting from local expats, as does TC Lin's spy thriller Clay Soldiers. Lin's film was submitted to the ladyxfilms.com film project that collects amateur spy flicks from around the world, and, in keeping with the genre's tradition, there are mysterious and ravishing ladies, a secret disc and a high-speed chase with bullets flying.
In tonight's program, two of the films previewed that are worth cheking out are The Locust, which is basically a music video for the LA band by the same name, and The Varieties of Romantic Experience, a short by Northwestern University film student Dan Freed shot with professional actors.
The highlight of the festival will be Sunday's screening of Aza Jakob's feature film Nobody Needs to Know, which has a synopsis on the film's own Web site that is entirely incomprehensible, but suggests a theme that explores the notion of the camera -- both the closed-circuit and the film kind -- as a tool of control. Part of the festival's program will be a free workshop tomorrow at Huashan Arts District by Ulead software company to tutor amateur filmmakers in its editing software.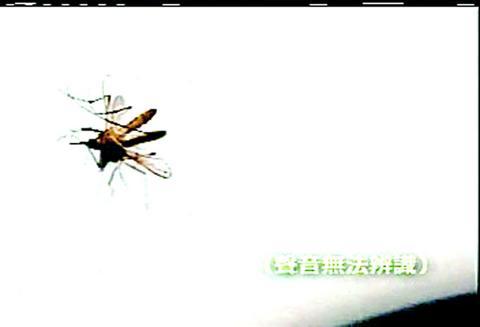 Song for Killing Summer: A short film by local filmmaker Hsieh Guang-cheng in which a recording of a woman being interviewed about a rape is superposed over images of a writhing, captured mosquito
PHOTO COURTESY OF URBAN NOMAD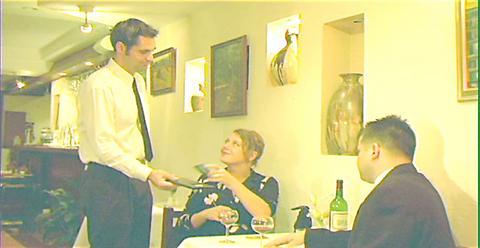 Dignity: Expat actors stir up a domestic dispute and solicit donations.
PHOTO COURTESY OF URBAN NOMAD
Publication Notes
Performance notes:
The Urban Nomad Film Festival will take place tonight and tomorrow night beginning at 7:30pm at Huashan Arts District, which is located at 1 Bade Rd, Taipei (台北市八德路一段1號). Sunday's screening will be held at the Taipei Artist Village at 7 Beiping E Rd, Taipei (台北市北平東路7號). Single-day tickets cost NT$200 tonight and tomorrow and NT$100 on Sunday. Three-day tickets cost NT$400. For more information on films to be screened, check out http://urbannomad.reeltaiwan.com
Comments will be moderated. Keep comments relevant to the article. Remarks containing abusive and obscene language, personal attacks of any kind or promotion will be removed and the user banned. Final decision will be at the discretion of the Taipei Times.