After years of neglect, Australia is eyeing electric cars
As skeptics fretted over price, range and lack of charging stations, Australia was overtaken by the rest of the world. Now policymakers are rethinking the issue
In Elizabeth, South Australia, they stood in a huge line, only three months ago, and spelled out HOLDEN for the helicopters. Thirteen weeks later, after the plant closed and the last car rolled away, the talk began of rejuvenation, a new owner and the promise of "electric."
The proposal, from British-Indian businessman Sanjeev Gupta, to refit the old Holden plant to make electric cars is still just a suggestion, but it has captured the imagination of a country suddenly keen to talk.
On Monday, the idea was backed to the hilt by South Australia Premier Jay Weatherill and the Australian Manufacturing Workers' Union.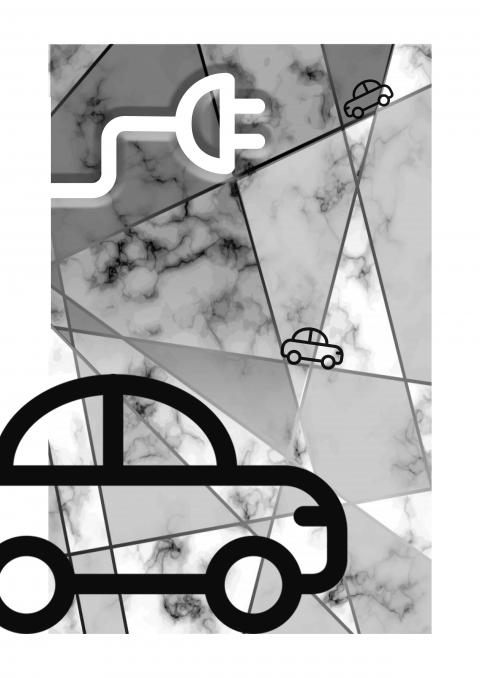 Illustration: June Hsu
On Tuesday, Australian Minister for the Environment and Energy Josh Frydenberg said the electric car would do to Australia "what the iPhone did to the communications sector."
In November last year, Australian Minister for Urban Infrastructure Paul Fletcher announced a review into how electric cars could affect road revenue — a tacit acknowledgment that, depending on how the dice fall, they could change everything in the next decade or two.
This year, the electric car seems to be having its political moment. Most experts agree that the era of the electric car is coming — at some point. The issue is when.
Electric Vehicle Council chief executive Behyad Jafari said the future of the industry hinges on government intervention.
By global standards, Australia is lagging behind. Only 0.1 percent of all new car sales in Australia in 2016 were electric, and that was actually down 23 percent on the year before. Other nations are powering ahead — Norway at 29 percent, the Netherlands at 6 percent and China, France and the UK at 1.5 percent of new cars in the same year.
Jafari has called on the government to introduce a temporary tax, stamp duty or licensing fee exemption for electric cars — to "kickstart" the industry — and a national plan of action.
"The government has thought the issue is a lack of model availability and charging infrastructure, but in fact they are symptoms of our problem," he said. "There is a lack of certainty that the market will do well. In every other country there is policy support, but that doesn't exist here."
If the government pulls the right policy levers, the industry will follow, he said.
Last year, the UK and France announced that they would ban the sale of new gasoline and diesel cars by 2040. Volvo announced it would make only electric or hybrid cars from next year.
In Australia, the government provides a discount on the luxury car tax threshold for low-emission vehicles and companies can earn carbon credits by buying "electric" — but the industry wants more.
The Australian Department of the Environment and Energy's current prediction is that electric cars will be 15 percent of new vehicle sales by 2030. The Commonwealth Scientific and Industrial Research Organisation (CSIRO) predicts 20 percent by 2035 and the Australian Energy Market Operator predicts between 16 percent and 45 percent by 2036.
"I'm not in the business of setting projections, because they're always wrong," Jafari said. "Every year the battery technology becomes more effective and cheaper at a faster rate than anyone predicts. The predictions of uptake and driving range are reforecast higher every year."
"The question is, do you want to take into account projections based on how things have been so far and assuming nothing changes? Or projections for what happens if Australia gets its act together and provides support?" Jafari asked.
He believes the upward, exponential trend could begin between this year and 2020, which means that all eyes are on Frydenberg.
"A signal has been sent that a change is coming," Jafari said.
On Jan. 12, Frydenberg penned an opinion piece in the Sydney Morning Herald declaring the electric "revolution" imminent.
"The lack of takeup is not because of a lack of consumer interest," he wrote. "What holds them back are issues relating to price, range and infrastructure. But on each count, there are good things happening, with more to come."
Later in the year, he is to chair a forum with Fletcher to discuss measures to "encourage the uptake" of electric vehicles.
The Australian newspaper said Fletcher's support sparked a backlash from his own cabinet colleagues, but on Tuesday, the minister doubled down, telling critics they would be buying one in a decade.
For the doubters, the barriers remain the same: a lack of charging stations, "range anxiety" over how far a car can travel and natural reticence to adopt something new.
Investment is coming slowly for charging stations. In Western Australia, the Royal Automobile Club built 10 stations from Perth to Augusta, in New South Wales the Australian National Roads and Motorists' Association is building 40 and in Queensland the state government has announced a 2,000km superhighway of chargers, from Cairns to Coolangatta.
However, there are still only 476 charging stations nationwide. In New South Wales and Victoria that means 1.7 and 2.5 stations per 100,000 residents, respectively.
This makes Stephen Greaves, a professor and expert in transport management at the University of Sydney, skeptical about mass uptake.
"I'd like to see [the exponential growth argument] proven right, but I think we are a long way from that," he said. "The Australian consumer is naturally cautious about making a change such as this. I don't think it's a priority of Australians, or the government."
"I was looking at all the things they do in Norway — it's a laundry list. You can drive in the bus lanes. You get free parking. You don't pay any money on toll roads. If you put all these things in place, and you put more recharging stations in, you will see a significant, but small increase," Greaves said.
Also complicating matters are the rise of automated vehicles and ride-sharing services, such as Uber. Last year, Stanford University economist Tony Seba predicted that ride-sharing would end car ownership.
With these fleets using only automated, electric cars, he said no new gasoline cars will be sold after 2025.
As the futurists debate, government is turning its attention to the knock-on effects. Depending on how the pendulum swings, and when, electric car uptake could slash the revenue collected from roads.
Currently, driving a gasoline-consuming car costs Australian drivers money via the fuel excise — a government tax on gasoline of about A$0.40 per liter — which is collected for the purpose of funding road infrastructure and maintenance, but that technically can be spent anywhere.
This means the more people drive gasoline cars, the more they pay — but electric cars are exempt.
According to last year's Australian Productivity Review, the average vehicle is charged US$1,334 a year: US$607 from the fuel excise and the rest from registration, license fees and stamp duty.
With the rise in electric cars, CSIRO is projecting that the revenue from the excise, in real terms, could drop by 50 percent by 2050, blowing a hole in the revenue stream.
A solution, suggested by the Productivity Review, and hinted at by Fletcher, is to scrap fuel charges and instead charge vehicles, both gasoline and electric, for how many kilometers they drive — potentially using Global Positioning System tracking.
Known as road user pricing, it can potentially also be used to charge motorists higher rates for driving on busy roads, or at peak time, which could ease congestion.
Road user pricing makes sense, and is more equitable, even in a purely gasoline world, Greaves said.
However, while it could benefit those who choose to take public transport and drive less frequently, road user pricing can be seen to penalize those who have no option but to drive — people in regional areas and outer suburbs.
"Some sort of variable rate is potentially a way to go," Greaves said. "The simplest way to do that is by time of day. If you're driving in peak hours, you're paying a little bit more. It will make people think about what they do a bit more."
The worry is that if distance pricing becomes too complex, or politically difficult, the government could simply default to taxing electricity like it was fuel, halting the clean incentive.
However, with road user pricing, there is a potential for governments to finally balance the three concerns of funding, congestion and electric car uptake.
"You can in theory achieve all of this," Greaves said. "You can tailor it for how clean the vehicle is."
This is exactly what New Zealand is doing.
New Zealand has had a form of road user pricing since 1978. The current model charges an excise for gasoline cars (NZ$0.60 per liter) and by distance for diesel and electric (NZ$62 per 1,000km).
However, as part of a concerted effort to boost uptake, the New Zealand Ministry of Transport has exempted electric vehicles from the charge until 2021 — saving each user about NZ$600 a year.
Since the move, in May 2016, the number of electric cars has shot up from 1,300 to 6,400 — more than 5,000 cars in a year-and-a-half. In contrast, Australians bought 1,300 electric cars in 2016.
For now any change in Australia, according to Fletcher, is going to be "a 10 or 15-year journey," and the review is not to be formally announced until later this year.
In the meantime, the future of the electric car is tied up in shifting projections and promises.
Weatherill, Australia's most vocally pro-renewable energy premier, is certainly trying to seize the opportunity in Elizabeth.
"He has ambitions," he said of Gupta. "We're assisting him in that endeavor... We're prepared to get in behind it."
Comments will be moderated. Keep comments relevant to the article. Remarks containing abusive and obscene language, personal attacks of any kind or promotion will be removed and the user banned. Final decision will be at the discretion of the Taipei Times.