China blogs spread conspiracy theory about Hawaii fires
Noting that researchers have found that 85 China-based blogs and accounts were spreading a conspiracy theory that a US "meteorological weapon" had caused recent fires in Hawaii, political observers in Taiwan said the nation also needs to be vigilant of Beijing employing similar disinformation campaigns against Taiwan.
The untrue content concerning Hawaii was written in 15 languages and disseminated across a myriad of platforms including Facebook, YouTube and X, a report published in Gizmodo said, citing NewsGuard, an online news content ranker.
The effort represented the most expansive Chinese informational operation to be uncovered by NewsGuard to date, Gizmodo said.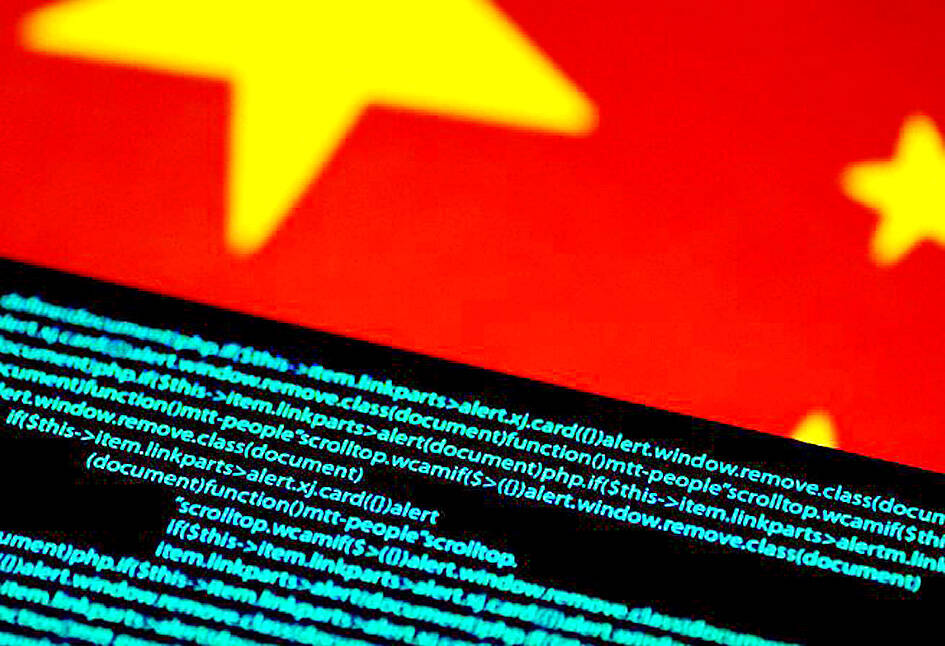 The Chinese national flag is seen in front of the financial district Central in Hong Kong on Oct. 1 last year.
Photo: Reuters
The conspiracy theory involved the British MI6, a supposed US defector and a capability to manipulate wildfires, storms and volcanic eruptions, it said.
FAKE
Citing NewsGuard, Gizmodo said the fake story first appeared on a Chinese platform called 163.com in early August before being distributed on global platforms via sock puppet accounts, and added that the posts apparently utilized bots to generate comments, replies and shares.
Though researchers cannot prove that the accounts were directed by Beijing, the weather weapon rumors had originated from Chinese-language accounts and platforms prior to being reproduced in other languages, Gizmodo said.
The accounts linked to the fake story were newly created and many showed little or no activity beyond sharing stories that aligned with Beijing's interests, Gizmodo said, paraphrasing NewsGuard.
DISINFORMATION
In response, Meta Platforms Inc told Gizmodo that its researchers have identified the accounts as part of Spamouflage, a disinformation campaign of Chinese origin.
That operation dated to 2019 and had been linked to spreading another tranche of fake stories detailed in Meta's Q2 Adversarial Threat Report, the outlet cited Meta as saying.
In Taiwan, a report to the Legislative Yuan in April by the National Security Bureau stated that Beijing is expected to ratchet up its disinformation campaign targeting Taiwan to influence voters ahead of the nation's general elections next year.
Commenting on condition of anonymity, a source with insight into the matter said that China's use of algorithms in propaganda would likely increase, making it more difficult for users to distinguish fake stories from real ones in the future.
Being skeptical toward provocative headlines and verifying stories before sharing them remains key in preventing foreign meddling in Taiwan's politics and public opinion, they said.
Comments will be moderated. Keep comments relevant to the article. Remarks containing abusive and obscene language, personal attacks of any kind or promotion will be removed and the user banned. Final decision will be at the discretion of the Taipei Times.