Defense minister confirms plans to buy NASAMS 2
Minister of National Defense Chiu Kuo-cheng (邱國正) on Tuesday confirmed that the ministry plans to purchase the second-generation National Advanced Surface-to-Air Missile System (NASAMS 2) from the US.
Speaking on the sidelines of a legislative session, Chiu said media reports about the acquisition were correct, but that the military had not yet received an official notification regarding a time frame for the purchase.
Chiu said the effectiveness of NASAMS 2 had been demonstrated by its performance in Ukraine, where US defense officials claim it has had a 100 percent success rate in intercepting Russian missiles.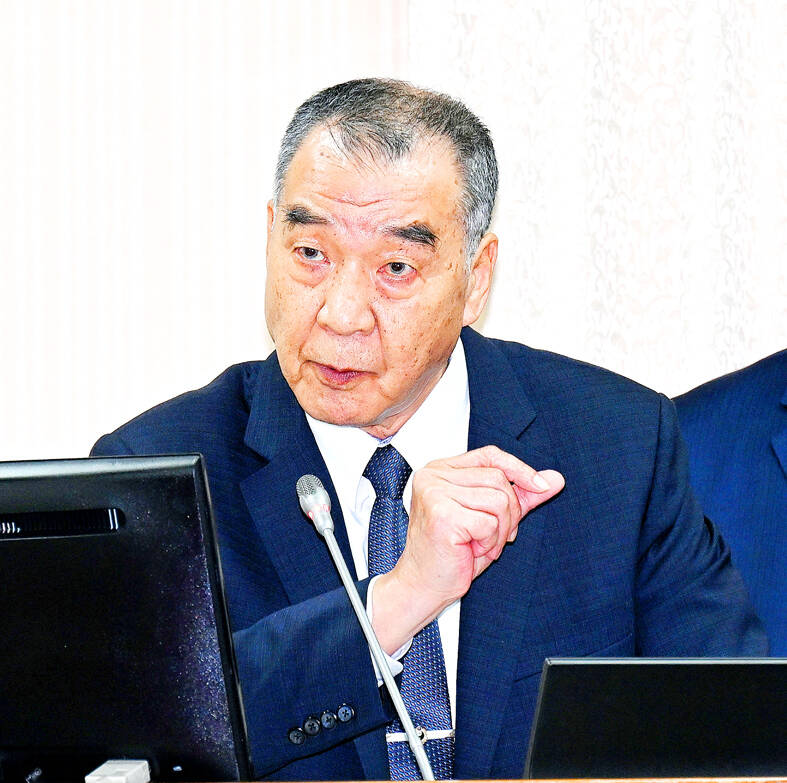 Minister of National Defense Chiu Kuo-cheng speaks at a meeting of the legislature's Foreign Affairs and National Defense Committee in Taipei on May 25.
Photo: Fang Pin-chao, Taipei Times
Chieh Chung (揭仲), an associate research fellow with the National Policy Foundation in Taipei, said that part of the NASAMS 2's attractiveness is the system's ability to use Link 16, a standardized military communications protocol providing tactical data links between NATO members.
NASAMS 2 can also be integrated with other systems as a highly adaptable mid-range air defense solution and improve engagement efficiency, he said.
An unnamed expert described NASAMS 2 as a powerful short to medium-range, ground-based air defense system that can protect against a variety of aerial threats, including drones, missiles, helicopters and planes within 40km to 50km.
The system integrates US-built MPQ-64 Sentinel air defense radar with multiple short and medium-range air defense missile systems, the expert said.
A separate military source said that the system Taiwan plans to acquire is a distributed and networked air defense system.
The source said that after an initial assessment, the system is expected to be used in combination with two air defense systems developed by the Chungshan Institute of Science and Technology.
Military expert Chen Kuo-ming (陳國銘) said that the system could be refitted into a medium-range air defense system and would likely be the first choice for repelling cruise missiles.
Comments will be moderated. Keep comments relevant to the article. Remarks containing abusive and obscene language, personal attacks of any kind or promotion will be removed and the user banned. Final decision will be at the discretion of the Taipei Times.