HONDURAS RELATIONS: Severed Honduras ties leave student scholarships at risk
More than 100 Honduran students enrolled in Taiwan with scholarships provided by the Ministry of Foreign Affairs (MOFA) might be forced to terminate their studies and leave the country after diplomatic ties were terminated with the central American nation.
There are 359 Honduran students studying in Taiwan in the 2023 school year, with 220 pursuing undergraduate or graduate degrees, 138 studying in Mandarin centers and one exchange student.
Of the 359 students, 104 are studying on MOFA scholarships, and there are no Taiwanese students studying in Honduras, the Ministry of Education said.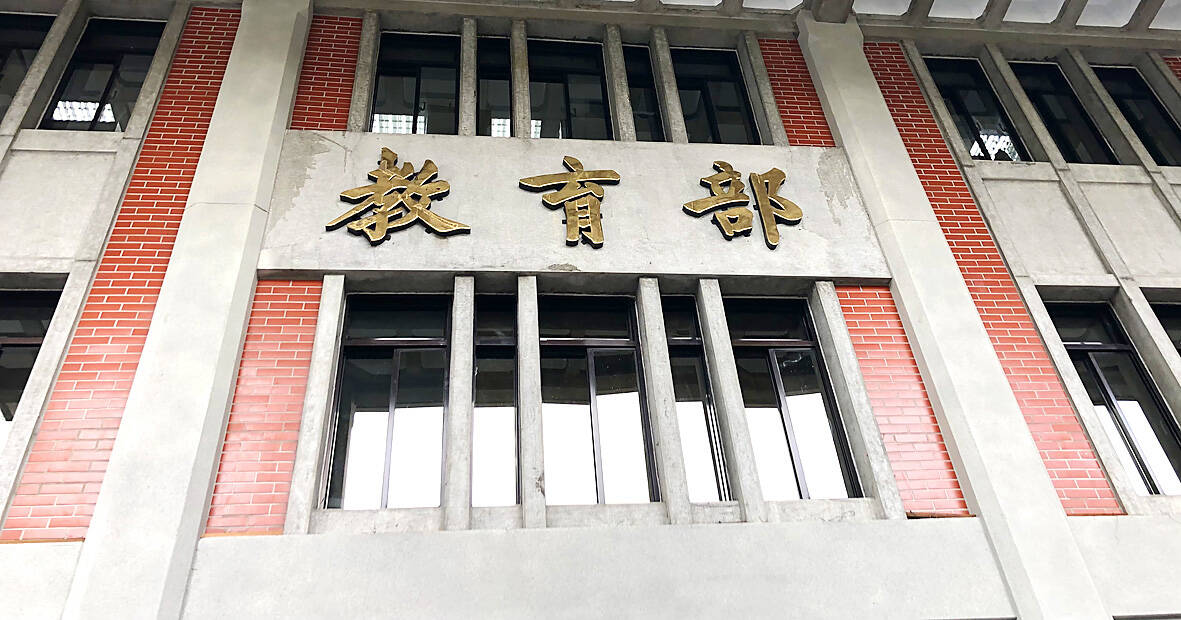 The entrance to the Ministry of Education building in Taipei is pictured in an undated photograph.
Photo: Rachel Lin, Taipei Times
There are 31 Honduran students enrolled in National Taiwan University (NTU), of which 29 received MOFA scholarships, NTU Office of International Affairs director Yuan Hsiao-wei (袁孝維) said.
If the MOFA terminates the scholarship program for Honduran students, the university would do everything it could to assist the students in securing other scholarships, Yuan said.
"We could also try to offer them on-campus jobs and find internships at private corporations through the university's international mentoring program so that they can continue their studies at the university," she said, adding that Honduran students can seek assistance from the university if they have further questions.
National Taiwan Normal University (NTNU) has 16 Honduran students at its Mandarin center on MOFA scholarships, NTNU Office of International Affairs director Liu Yi-de (劉以德) said.
"If MOFA continues to sponsor these students, we would do everything we can to help them continue their studies until the scholarship program expires. However, we would have to comply with the government's policy if the ministry terminates the scholarship program," he said.
"We are not obligated to continue offering any resources, otherwise it would be unfair to students from other countries that do not have diplomatic relations with Taiwan," he said.
Five Taiwanese military personnel are being trained in Honduras, and Honduras has 39 cadets studying at Taiwanese military academies, the Ministry of National Defense said.
The ministry would assist Taiwanese and Honduran trainees and their families in returning home, it said.
Additional reporting Chen Yu-fu
Comments will be moderated. Keep comments relevant to the article. Remarks containing abusive and obscene language, personal attacks of any kind or promotion will be removed and the user banned. Final decision will be at the discretion of the Taipei Times.