Pingtung court dismisses recount bid by KMT's Su
The Pingtung District Court on Thursday dismissed a request for a recount by Su Ching-chuan (蘇清泉), the Chinese Nationalist Party's (KMT) Pingtung County commissioner candidate in the Nov. 26 local elections.
Su lost to Democratic Progressive Party Legislator Chou Chun-mi (周春米) by a margin of about 11,000 votes, or 2.5 percent, prompting him to file a request with the court that ballots be secured and recounted.
The Civil Servants Election and Recall Act (公職人員選舉罷免法) sets a 20-day deadline for the district court in the respective jurisdiction where the election is held to order a recount.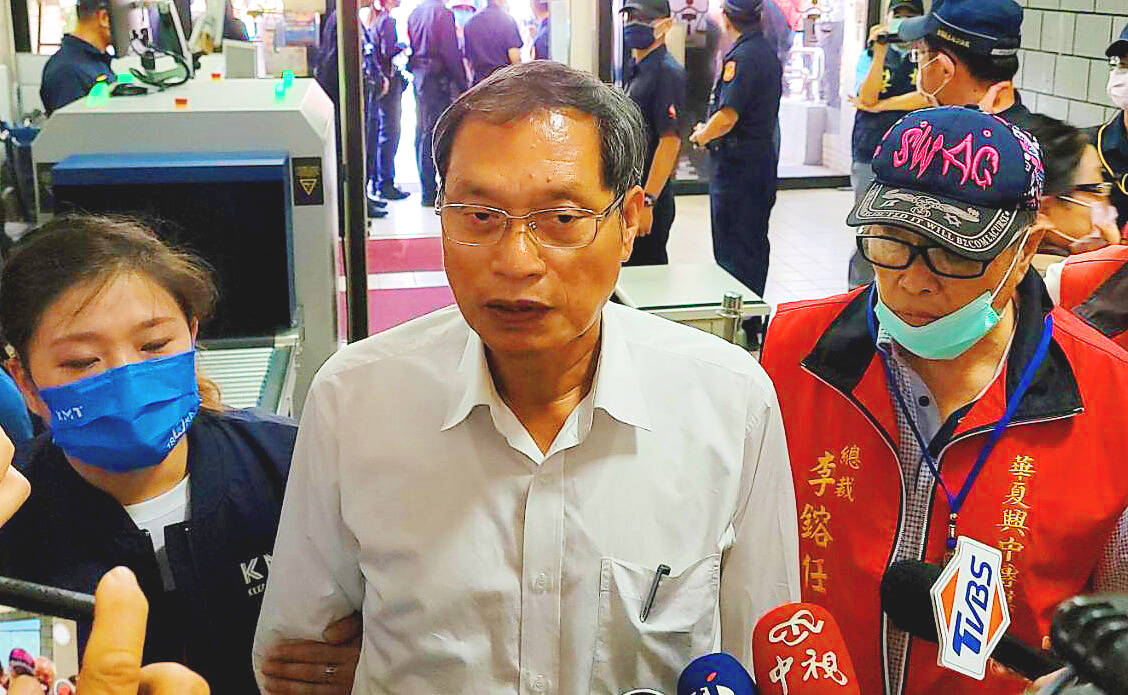 Chinese Nationalist Party (KMT) Pingtung County commissioner candidate Su Ching-chuan speaks to reporters at the Pingtung County Election Commission on Thursday.
Photo: Yeh Yung-chien, Taipei Times
The court last month rejected Su's request that the ballots be secured, and on Tuesday launched an investigation into whether a recount was warranted.
It ruled against Su's recount request, saying that the margin by which he lost was wider than the 0.3 percent limit set by the act that warrants a recount.
After the ruling, Su said he had filed a lawsuit against the Pingtung County Election Commission requesting that the election result be invalidated.
He said that more than 13,000 votes had been counted despite being invalid, adding that the vote count was "rife with illegalities and errors."
Asked whether he would appeal Thursday's ruling, Su said he would consult with his lawyer before making a decision.
Comments will be moderated. Keep comments relevant to the article. Remarks containing abusive and obscene language, personal attacks of any kind or promotion will be removed and the user banned. Final decision will be at the discretion of the Taipei Times.