Pets found at Taipei Zoo
The Taipei Zoo on Monday warned visitors against abandoning unwanted pets on its grounds, following a string of incidents that it said risked exposing its animals to infectious diseases. Bringing pets or outside animals to the zoo is prohibited, and could endanger other animals at the zoo, it said in a statement. Zoo staff recently discovered a rosy-faced lovebird, which they suspect was abandoned nearby, in its bird exhibit, it said. After capturing the bird, they started a large-scale disinfection effort to prevent the possible spread of disease, it said. The incident is not the first of its kind, as staff have reported finding outside birds and turtles in a flamingo enclosure near the zoo's entrance and a terrarium for silk worms, it said. Staff have also reported a "mysterious increase" in the number of red-eared sliders in the temperate animal area. Cats, dogs, iguanas, chickens, rabbits, guinea pigs, hamsters and masked palm civets have been found at the zoo, it said.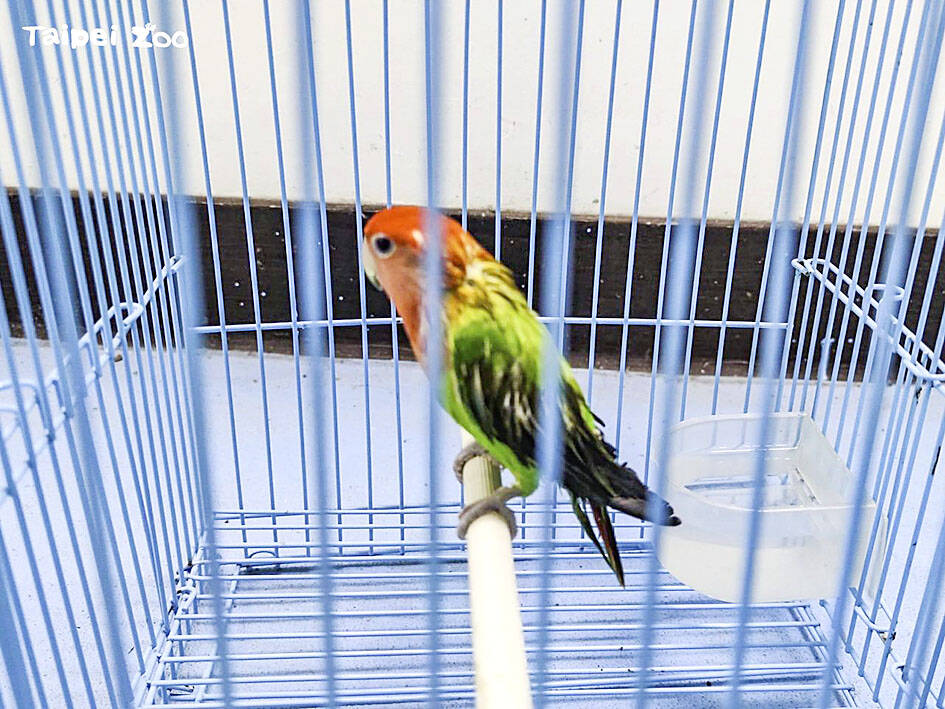 A pet bird abandoned at the Taipei Zoo is pictured in an undated photograph. The zoo on Monday warned against abandoning unwanted pets on its grounds, as they might expose zoo animals to infectious diseases.
Photo courtesy of Taipei Zoo
Comments will be moderated. Keep comments relevant to the article. Remarks containing abusive and obscene language, personal attacks of any kind or promotion will be removed and the user banned. Final decision will be at the discretion of the Taipei Times.