Slaves to the rhythm: Rats can't resist a good beat, researchers say 研究:節奏魅力無法擋 老鼠也隨音樂搖擺
Music makes you lose control, Missy Elliott once sang on a hit that is almost impossible to hear without bopping along. Now scientists have discovered that rats also find rhythmic beats irresistible, showing how they instinctively move in time to music.
This ability was previously thought to be uniquely human and scientists say the discovery provides insights into the animal mind and the origins of music and dance.
"Rats displayed innate — that is, without any training or prior exposure to music — beat synchronization," said Dr Hirokazu Takahashi of the University of Tokyo.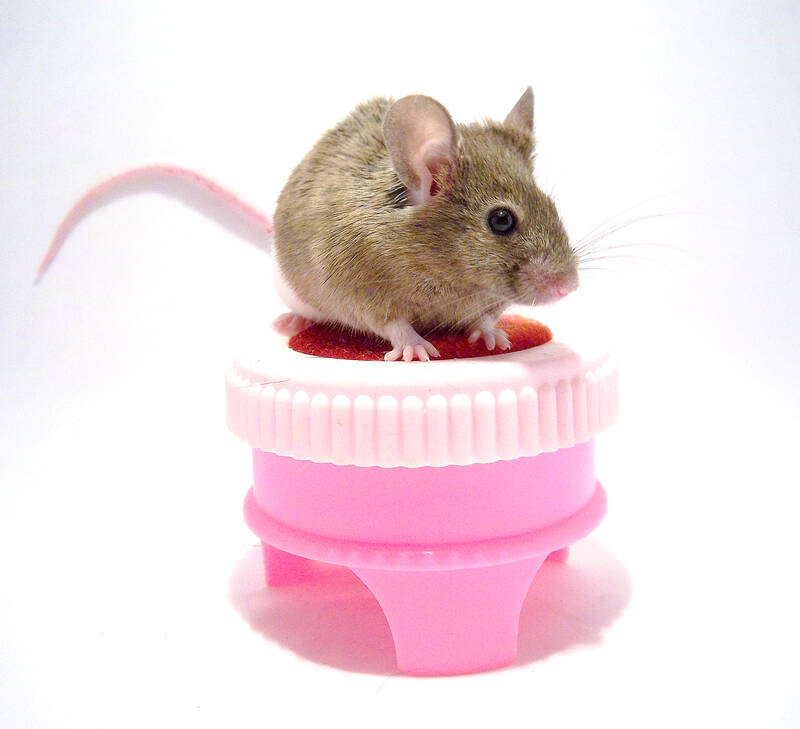 A rat stands on a pink toy. 站在粉紅色玩具上的老鼠。
Photo: Pixabay 照片:Pixabay
"Music exerts a strong appeal to the brain and has profound effects on emotion and cognition," he added.
While there have been previous demonstrations of animals dancing along to music — TikTok has a wealth of examples — the study is one of the first scientific investigations of the phenomenon.
In the study, published in the journal Science Advances, 10 rats were fitted with wireless, miniature accelerometers to measure the slightest head movements. They were then played one-minute excerpts from Mozart's Sonata for Two Pianos in D Major, at four different tempos: 75 percent, 100 percent, 200 percent and 400 percent of the original speed. 20 human volunteers also participated.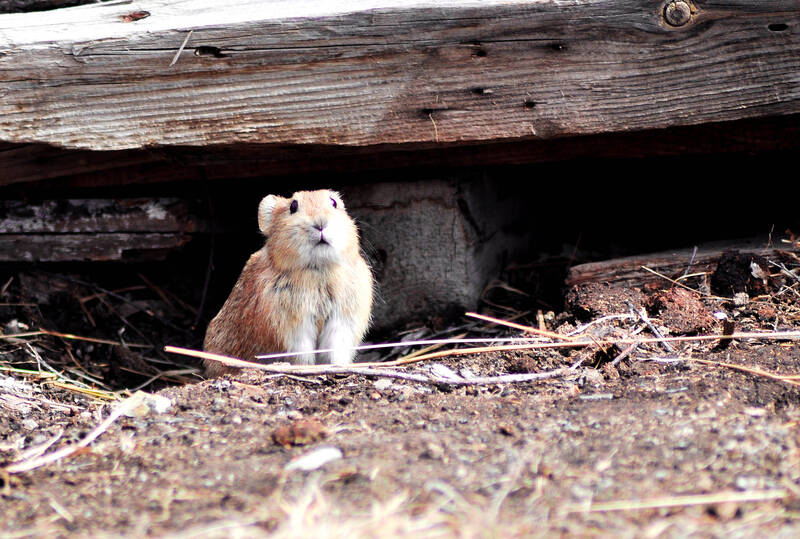 A rodent looks out from under a wooden structure. 一隻嚙齒動物由木造建築底下探出頭來。
Photo: Pixabay 照片:Pixabay
The scientists thought it possible that rats would prefer faster music, as their bodies, including heartbeat, work at a faster pace. By contrast, the time constant of the brain is surprisingly similar across species.
However, the results showed that both the rat and human participants had optimal beat synchronicity when the music was in the 120 to 140 beats per minute (bpm) range — close to the Mozart composition's original 132bpm — suggesting we share a "sweet spot" for hitting the beat. The team also found that rats and humans jerked their heads to the beat in a similar rhythm, and that the level of head jerking decreased the more that the music was sped up.
"Our results suggest that the optimal tempo for beat synchronization depends on the time constant in the brain," said Takahashi.
The team now plans to investigate how other musical properties such as melody and harmony relate to the dynamics of the brain. "Also, as an engineer, I am interested in the use of music for a happy life," said Takahashi.
(The Guardian)
音樂讓你情不自禁,蜜西艾莉特唱紅的一首歌,便是說聽音樂幾乎無法不跟著一起打拍子。現在科學家發現老鼠對有節奏的拍子也無法抗拒,表示老鼠是本能地配合音樂節拍擺動。
這種能力以前被認為是人類所獨有,科學家說這一發現能讓我們對動物的頭腦以及音樂和舞蹈的起源有更深入的了解。
東京大學的高橋宏知博士說:「老鼠所展現的節拍同步是天生的——也就是說,未經任何訓練,也未曾接觸過音樂」。
「音樂對大腦有很強的吸引力,對情緒和認知有深遠的影響」,他補充道。
雖然之前已經有動物隨音樂起舞的例子——抖音上有很多這樣的影片——但這項研究是對此現象的首批科學研究之一。
發表在期刊《科學前緣》的這項研究,將十隻老鼠戴上無線微型加速計,以測量最輕微的頭部運動。然後將節選自莫札特D大調雙鋼琴奏鳴曲的一分鐘樂段,以原始速度的75%、100%、 200%和400%等四種不同的速度播放給老鼠聽。二十名人類志願者也參加了此實驗。
科學家以為老鼠可能偏好更快的音樂,因為老鼠的身體,包括心跳,是以更快的速度運作。相反地,不同物種生物的大腦時間常數卻是驚人地相似。
然而,研究結果顯示,當音樂在每分鐘120-140次(bpm)範圍內時——接近莫札特原曲的132bpm,老鼠和人類受試者與節拍都最能同步。這表示我們打拍子有一個共同的「甜蜜點」。研究小組還發現,老鼠和人類會以相似的韻律對節奏搖頭晃腦,且隨著音樂加速,頭部擺動的程度會降低。
「我們的結果顯示,節拍同步的最佳節奏取決於大腦中的時間常數」,高橋說。
該團隊現在計劃研究旋律及和聲等其他音樂屬性與大腦動態的關係。「此外,身為工程師,我對用音樂來讓生活變得幸福這件事很感興趣」,高橋表示。
(台北時報林俐凱編譯)
Comments will be moderated. Keep comments relevant to the article. Remarks containing abusive and obscene language, personal attacks of any kind or promotion will be removed and the user banned. Final decision will be at the discretion of the Taipei Times.