UMC founder no longer an ROC citizen: reports
'PRIVATE AFFAIR': Robert Tsao apparently has given up his Taiwanese passport out of frustration with a lengthy court process for investing in a Chinese firm
Reports emerged yesterday that Robert Tsao (曹興誠), founder and former chairman of United Microelectronics Corp (UMC, 聯電), gave up his Republic of China (ROC) citizenship and obtained Singaporean nationality in January.
Tsao apparently changed his nationality because he was disgruntled over his lengthy legal tribulations brought on by the semiconductor maker's allegedly illegal investment in a Chinese company.
Prosecutors charged Tsao in 2001 with breach of trust in violation of the Commercial Accounting Act (商業會計法) for investing in Chinese company HeJian Technology (Suzhou) Co.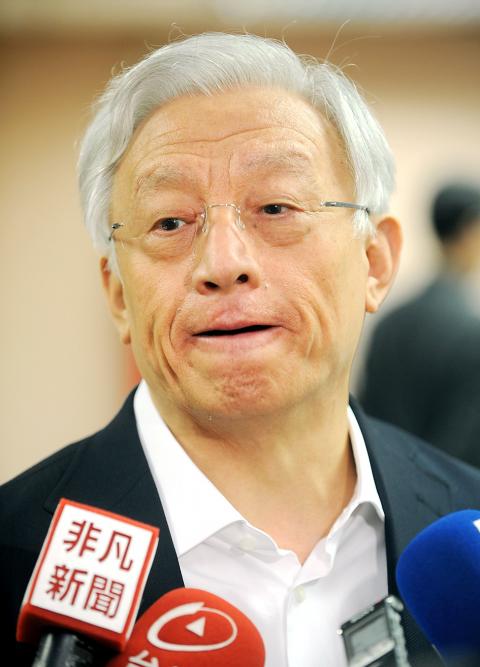 File photo of Robert Tsao.
Photo: Lin Cheng-kun, Taipei Times
The Taiwanese government barred local high-tech firms from interacting with Chinese companies at the time, fearing that transfers of sensitive technology would damage the country's competitiveness and security.
After a lengthy litigation process, the Taiwan High Court found Tsao not guilty last year and prosecutors decided not to appeal the court case against the company founder.
Tsao did not answer calls yesterday and UMC would not confirm the reports that he had changed his nationality.
"It is a private issue for Tsao. We are not in a position to comment," UMC said.
"As Tsao is no longer involved in the operations of the company, it will not affect the company's operations," it added.
The Ministry of the Interior said yesterday it would not comment on an individual case.
According to the Nationality Act (國籍法), ROC citizens over the age of 20 who voluntarily obtain foreign nationality will lose their ROC nationality after receiving the ministry's approval.
Meanwhile, Vanessa Shih (史亞平), Taiwan's representative to Singapore, denied yesterday she had witnessed a ceremony in which Tsao gave up his citizenship.
Shih reportedly witnessed the ceremony and then said privately that the fewer people who knew about the matter the better so as not to embarrass President Ma Ying-jeou (馬英九).
"I will not comment on the part regarding Mr Tsao, because it is his personal affair, but what the media report has said about me was incorrect. I have no idea what a ceremony to renounce nationality is and never attended such an event," Shih said by telephone.
ADDITIONAL REPORTING BY SHIH HSIU-CHUAN
Comments will be moderated. Keep comments relevant to the article. Remarks containing abusive and obscene language, personal attacks of any kind or promotion will be removed and the user banned. Final decision will be at the discretion of the Taipei Times.