Highlight: Murder by Numbers Film Festival
Taking place once every three years, the Murder by Numbers Film Festival will kick off next week to highlight issues surrounding the death penalty.
"In a country with frequent mistrials, and where people have low confidence in the law, why do we let the unreliable judicial system wield the power to decide life and death? Why do we think that the death penalty can upend justice and guarantee social stability?" organizer Taiwan Alliance to End the Death Penalty asks in the introduction.
Themed "The State vs You and Me," the selection of 16 films from across the world presents the topic through different perspectives and invites the audience to think about possibilities for the future. The four themes are: State Violence, Waiting for Death in Prison, The Evil is You, The Evil is Me and Rescue of Unjust Cases. The festival approaches the issue from a variety of angles, such as the background of the perpetrator and causes for the crime, how public opinion presents the case, the judicial process, state power, prison politics and the state of death row prisoners and other related people such as the victims, relatives and jailers."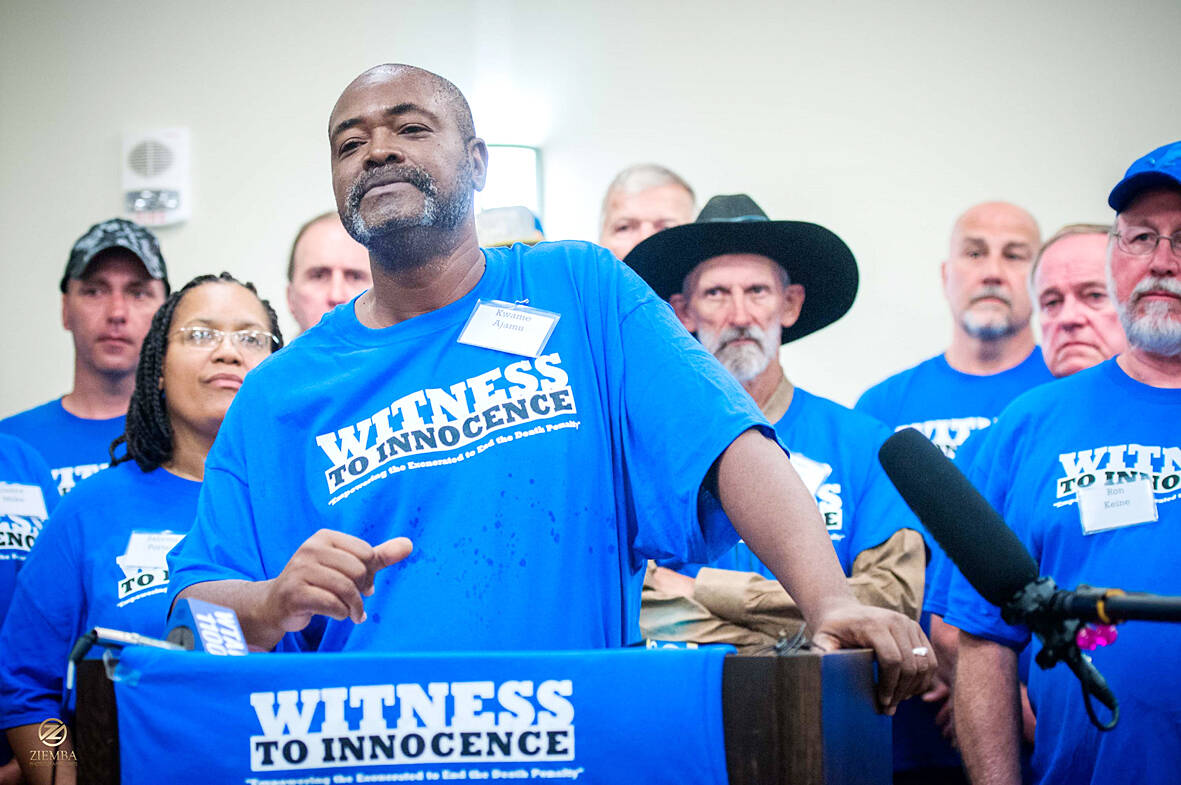 The Gathering features 16 American exonerees.
Photo courtesy of Murder by Numbers Film Festival
The opening film, Free Men, looks at the youngest death row prisoner in the US state of Arkansas. Dubiously convicted when he was 18, he has spent the past 25 years in solitary confinement, but in the meantime has become a poet, non-profit founder and art event organizer and continues to fight against the system.
Oct. 7 to Oct. 9 at Spot Huashan Cinema (光點華山電影館), 1, Bade Rd Sec 1, Taipei City (台北市八德路一段1號), Oct. 15 to Oct. 16 at Wonderful Theater Tainan, 4F, 120, Ximen Rd Sec 2, Tainan City (台南市西門路二段120號4F)
Tickets are available 30 minutes before the movie starts, two tickets per person
For full schedule, visit (Chinese): www.taedp.org.tw/story/11121
Comments will be moderated. Keep comments relevant to the article. Remarks containing abusive and obscene language, personal attacks of any kind or promotion will be removed and the user banned. Final decision will be at the discretion of the Taipei Times.