The pope's darkest, silent hours
John Paul's handling of sex abuse scandals besetting the Roman Catholic Church has compromised his reputation as an icon of peace, political liberty and church reform
John Paul II entered the Vatican as a liberation figure of sorts, a Polish patriot who represented budding resistance inside the communist block that would eventually pull down the Iron Curtain. \nBut since the 1960s, another liberation movement was underfoot, one of human rights and sexual frankness that would eventually lead to one of John Paul's darkest hours -- revelations of how Catholic priests around the world had sexually abused children for decades while bishops looked the other way. \nIt began most publicly in Ireland during the 1990s, when thousands of adults testified about being raped and abused by Catholic priests in state-funded institutions. Irish Prime Minister Bertie Ahern apologized to victims. By the middle of this year, the state was facing up to US$1.2 billion in compensation payouts to victims. \nThe scandal washed to American shores, where court cases revealed how Boston Cardinal Bernard Law and his predecessors had protected nearly 100 pedophile priests who raped and otherwise sexually assaulted hundreds of young children, and moved the culprits to new postings without informing the new parents. \nA flood of similar public revelations followed in at least 16 countries -- in France, Germany, Britain, Ireland, Austria, Australia, New Zealand, Italy, Poland, the Philippines, Hong Kong, Brazil, Mexico, Argentina, El Salvador and Chile. \nOne abuse victim, testifying publicly before nearly 300 US bishops in Texas last year, described his near suicide after being repeatedly abused by a mentor priest. \n"I sat in a room with my father's revolver in my mouth," the victim said. \nThrough it all, Pope John Paul II kept silent, refusing to allow Cardinal Law step down as Boston archbishop and using e-mail to apologize to victims in Oceania. He ordered a crackdown on Catholic priests involved in cases of pedophilia, but made no public statements. \nFinally, at Easter last year, Pope John Paul II bent to growing pressure and publicly denounced the "sins of some of our brothers who have betrayed the grace of ordination" by succumbing to "the mystery of iniquity." \n"Grave scandal is caused, with the result that a dark shadow of suspicion is cast over all the other fine priests," wrote the aging pope. \nThe forces that brought the powerful church figure to the shocking admission included nothing less than the liberation politics of the 1960s, which advocated civil rights, personal expression, transparency of institutions and changes in women's role in society. \nIn the US and elsewhere, explicit laws were passed to protect women and children from sexual abuse and harassment, releasing victims from a sense of guilt -- and freeing many to speak out as adults about childhood assaults. \nBut some Catholic institutions and dioceses remained "shockingly backward" despite all of the upheavals, wrote John McGreevy, chair of the history department at the Indiana-based University of Notre Dame, in the Catholic lay magazine Commonweal. \n"The unwillingness of bishops and leaders of religious orders to consult with parish members about the placing of priests with a history of sexual abuse ... paint a sobering portrait," McGreevy said. \nIn September, the Roman Catholic archdiocese of Boston agreed to pay US$85 million in damages to a group of 552 people allegedly sexually abused by priests. But the move will do little to change the fact that the sex abuse scandal has been the "worst crisis" in the American church's history, experts said. \n"For Catholics under the age of 45, it may be defining: the public event that shapes their adult relationship with Catholicism more than any other," McGreevy wrote. \nBy the end of last year, John Paul had allowed Cardinal Law to step down as archbishop, although he stayed on as cardinal. At least five other bishops and archbishops had stepped down over similar scandals, in Milwaukee, Poland, Ireland, Germany and Argentina. \nIn Ireland, more than 150,000 children and teenagers passed through orphanages and other residential institutions over the past 60 years, and many suffered at the hands of priests and nuns who run them. The state may now have to pay US$1.2 billion in compensation. \nThe exploitation was graphically illustrated in Peter Mullan's award-winning film, The Magdalene Sisters. It tells the story of the Magdalene Laundries where thousands of young girls thought to be a moral danger to themselves or others were forced to work for no pay. \nThe girls were kept in prison-like conditions, often suffering physical and even sexual abuse. \nIn Australia, reports of sexual abuse within the Catholic Church were supplemented by allegations of child sex abuse in the 1940s and 1950s at a Brisbane orphanage operated by the Sisters of Nazareth. A group of women have lodged claims against the Church in the Queensland Supreme Court. \nSydney Archbishop George Pell has won praise for getting the issue out in the open. Under his leadership, 90 priests have been taken to court and were convicted of sexual abuse in Australia since 1995. \nBut earlier this year, Pell stood aside pending the outcome of an enquiry into claims he sexually abused a 12-year-old boy when he was a trainee priest in Melbourne 40 years ago. Pell, who was named a cardinal this year, was exonerated by an independent church panel. \nPell also penned an unprecedented apology to victims of sexual abuse, which was also signed by his Melbourne counterpart, Denis Hart. It ran full page in all national newspapers. \nThe court cases have brought a sea of change to the US legal system, which had regarded church records as off limits for evidence but now routinely subpoenas material from the church.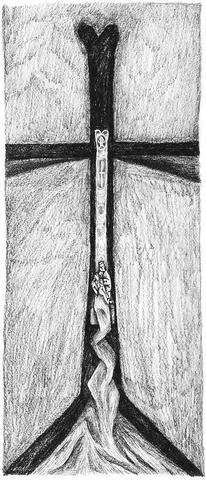 ILLUSTRATION: MOUNTAIN PEOPLE
Comments will be moderated. Keep comments relevant to the article. Remarks containing abusive and obscene language, personal attacks of any kind or promotion will be removed and the user banned. Final decision will be at the discretion of the Taipei Times.