Highlight: Moving into the new year
The Kaohsiung City Ballet's (KCB, 高雄城市芭蕾舞團) annual Dance Shoe (2017點子鞋) production is staying close to home this year, with the first show set for Sunday in Kaohsiung.
With the Experimental Theater in Taipei still closed as part of the National Theater's renovation, the company will only give two additional performances in Tainan the following weekend.
Company founder Chang Hsiu-ru (張秀如) picked four of her favorite choreographers to create new works for this year's show, the 14th in the Dance Shoe series: Wang Kuo-chuan (王國權), Wang Wei-ming (王維銘), Lai Hung-chung (賴翃中) and Dai Ting-ru (戴鼎如), all of whom provided strong pieces for last year's production.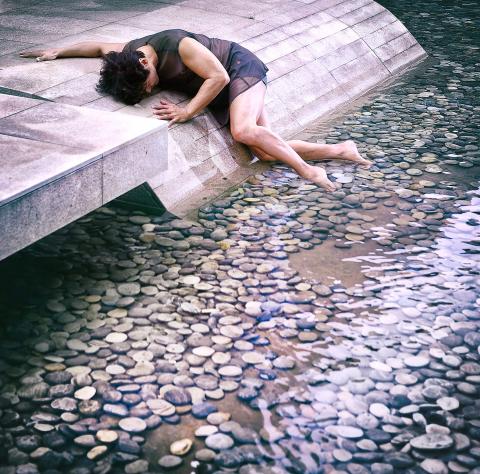 Wang Kuo-chuen's latest work will premiere on Sunday as part of Kaohsiung City Ballet's 14th Dance Shoe production in Kaohsiung.
PHOTO Courtesy of Kaohsiung City Ballet
Wang Kuo-chuen's piece, Ku shan shwei (枯山水) features his frequent dance partner Ally Yeh (葉麗娟), Tseng Ting-kai (曾鼎凱) and himself, while Wang Wei-ming has created a solo, titled Moonlight (月光).
Lai's duet is titled Raining in the Room, while Dai's piece is for three dancers and is titled Sya yu de ren (下雨的人).
■ Sunday at 2:30pm at Kaohsiung Cultural Center's Chihteh Hall (高雄市文化中心至德堂), 67 Wufu 1st Rd, Greater Kaohsiung (高雄市苓雅區五福一路67號)
■ Additional performances on Jan. 21 at 7:30pm and Jan. 22 at 2:30pm at Tainan Municipal Cultural Center (台南市立台南文化中心國際廳原生劇場), 332 Zhonghua E Rd (台南市中華東路3段332號)
■ Admission to all three shows is NT$400, available online at www.artsticket.com.tw, at convenience store ticketing kiosks and at the door.
Comments will be moderated. Keep comments relevant to the article. Remarks containing abusive and obscene language, personal attacks of any kind or promotion will be removed and the user banned. Final decision will be at the discretion of the Taipei Times.