The frail assassin
After a failed attempt at assassinating Yuan Shikai, Tu Tsung-ming went on to become the first Taiwanese to earn a Doctor of Medicine degree
Taiwan in Time: Dec. 14 to Dec. 20
With incubators, test tubes and bottles of cholera bacteria in their luggage, two 20-year-old medical students set out for Osaka from the port of Kirun (today's Keelung) in July, 1913.
Their mission: enter China through Japan and assassinate Chinese provisional president Yuan Shikai (袁世凱) by contaminating Beijing's water supply.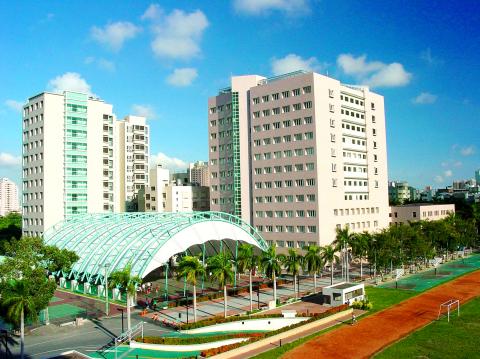 Tu Tsung-ming founded Kaohsiung Medical University in 1955. It was the first private medical school in Taiwan.
Photo courtesy of Wikimedia Commons
The men who agreed to carry out such a far-fetched plan would prove to be no ordinary people. Weng Chun-ming (翁俊明) would become a notable anti-Japanese resistance figure, while Tu Tsung-ming (杜聰明, 1893-1986) would graduate on Dec. 16, 1922 from Kyoto Imperial University as the first Taiwanese to earn a Doctor of Medicine degree.
During Japanese colonial rule, many Taiwanese youth identified with their Han-Chinese brethren in China. Both Tu and Weng were members of the Tongmenghui (同盟會, "united league"), revolutionary alliance-turned-political party founded by Sun Yat-sen (孫逸仙).
Tu writes in his memoir that he and other Taiwanese students were "furious" when they heard of Yuan's increasingly authoritarian rule and ambitions to become emperor.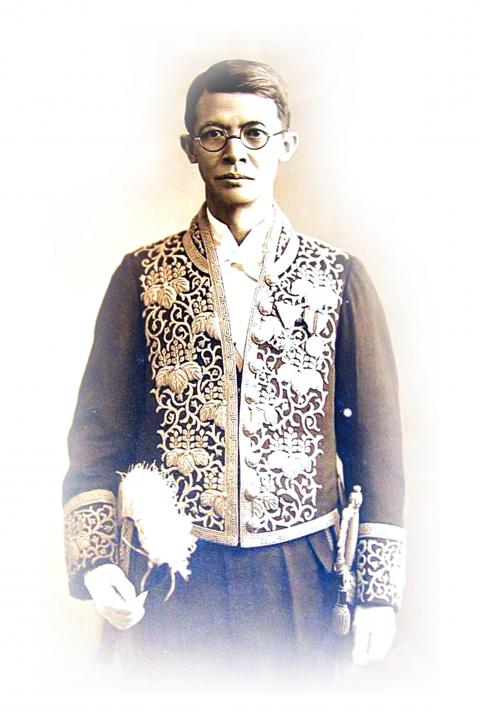 A portrait of Tu Tsung-ming after he became a professor.
Photo courtesy of Wikimedia Commons
A fellow medical student proposed using cholera bacteria to assassinate Yuan, which was considered a viable plan. Tu, who specialized in bacteriology, and Weng were recommended for the job by Chiang Wei-shui (蔣渭水), who would go on to form Taiwan's first political party.
Tu told his mother that he was going sightseeing in Japan, where a visa wasn't required to enter China. The pair reportedly met with Sun in Kobe and told him about their plans. Sun praised their intentions, but not wanting them to risk their lives, tried to stop them, but to no avail.
Several days later, they arrived in Beijing by train, but after studying the city's water system they realized that unlike Taiwan, the water source was enclosed and also heavily guarded.
Having no way to poison Yuan and feeling that they were being watched, the duo slipped back to Taiwan and went back to being regular students.
Tu grew up in a farming family in what is today New Taipei City's Sanjhih District (三芝) as a frail but intellectually-gifted boy. Despite earning first place in the medical school entrance exam, he earned poor marks for his physical and was only admitted because interim principal Nagano Junzo insisted that it would be a shame not to admit the top student.
Tu writes that most Taiwanese medical students went on to pursue the more lucrative trade of being a doctor. But he was inspired by the likes of Robert Koch and Louis Pasteur and wanted to be a researcher.
He worked as a research assistant for a while, but it wasn't enough for his ambition.
"My supervisors took great care of me, but I felt that I needed more education to conduct independent research and do greater things," he writes in his memoir.
Tu had extra motivation because getting a medical degree was one of the stipulations for marrying his future wife, as she came from a higher social class.
FIGHT AGAINST OPIUM
After earning his diploma, Tu specialized in pharmacological research, and his accomplishments include creating a painkiller from snake venom and a cure for dysentery from papaya leaves. But he's probably best known for his research on the treatment of opium addiction.
Sources show that opium first entered Taiwan from Indonesia during the 17th century. By 1901, official records show that there were almost 170,000 addicts in the country.
The Japanese employed a "gradual reduction" policy in Taiwan, where the government-run Opium Monopoly Bureau took charge of producing opium and would dispense small quantities of it to registered users, with new permits only issued for a limited time. This generated much profit for the colonial government. Those who were caught providing the drug to Japanese, however, were punished by death.
Chiang's Taiwan People's Party (台灣民眾黨) spoke out against the policy in 1929, bringing the issue before the League of Nations. Facing international pressure, the Japanese set up a treatment center a year later, with Tu as medical director, aiming to eradicate opium use on the 50th anniversary of Japan's colonization of Taiwan.
Tu not only developed a faster and less painful treatment using morphine, but also recorded detailed statistical information about opium addiction. His method of using urine to test for opium use garnered international attention and is still used today.
Tu writes that in 1946, he cured the "last opium addict" in Taiwan, exceeding their original goal by just one year.
His work complete, Tu turned to education. Since the government had limited resources to train pharmacologists, he set up Taiwan's first private medical school in 1955: Kaohsiung Medical University.
"If we don't increase the number of students, society won't improve and it will take 100 years to able to have one professional pharmacologist per pharmacy," he writes.
He served as the school's president until his retirement in 1966. There's much more to Tu's life, as he held enough academic, medical, cultural and political positions to fill half a page, but these are the highlights of his storied career.
Taiwan in Time, a column about Taiwan's history that is published every Sunday, spotlights important or interesting events around the nation that have anniversaries this week.
Comments will be moderated. Keep comments relevant to the article. Remarks containing abusive and obscene language, personal attacks of any kind or promotion will be removed and the user banned. Final decision will be at the discretion of the Taipei Times.