The Vinyl Word
What do Taiwanese fans of Bon Jovi and Skrillex have in common? While this may sound like a set up to an abhorrent joke about bad hair, the fans of both acts have a lot to be disappointed about this week. First, Bon Jovi canceled two shows on Monday and Tuesday because of Typhoon Dujuan. Then on Wednesday, promoters of Poseidon Electric Carnival canceled their two-day rave over the weekend, which included the big names Skrillex, Tiesto and more.
Live Nation Taiwan, the promoters putting on the Bon Jovi concerts, would almost certainly have a clause in their contracts stating that they would get their deposits returned if a natural disaster strikes on the dates of the shows. This means that fans who bought tickets will easily get their money refunded. The only bad part will be that people in Taiwan do not get to rock their schlocks to Bon Jovi.
SHADY DEALINGS?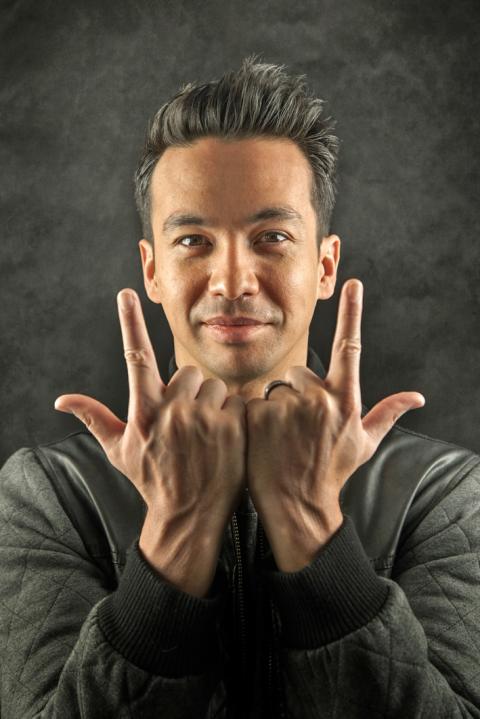 Laidback Luke returns to Taiwan for SpringWave Sunset II tomorrow.
Photo courtesy of SpringWave Sunset
Those who bought Poseidon Electric Carnival presale tickets for NT$3,800 may not be so lucky. From the get go, there have been many questions about this event. When the Poseidon Electric Carnival was announced, people did double takes because Tiesto and Skrillex were going to be playing together on Fulong Beach with a slew of other top tier talent — all put on by people that no one had heard of.
Soon, there were news reports that they were selling tickets but still had no venue. Eventually, it was announced that the event was moved to the Greater Taichung International Expo Center (大台中國際會展中心), but there were still whispers that Skrillex, one of the biggest names in electronic dance music, was not actually signed to the event even though they were promoting him being there.
Finally, judgment day came on Wednesday when a Facebook post announced that the Taichung government refused to issue permits, so the event was canceled. Within hours, there were thousands of shares of the post trashing the Poseidon Electric Carnival and its management. Like any screwed-up company would do, they promptly deleted their original message and said they would let people know how to get refunds soon.
The thing is, superstar DJs like Tiesto and Skrillex do not have terrible event management, horrendous planning or poor ticket sales' clauses in their contract. To let people without trusted reputations in the region book them, they charge higher fees and demand that they are paid up front in case something exactly like this happens. They do not play, but they will be paid. Poseidon Electric Carnival will be left with hundreds of thousands of US dollars worth of debt and a soiled reputation.
The old adage is always right: if something looks too good to be true, it probably is.
SPRING WAVE SUNSET II
The party that was overshadowed by Poseidon Electric Carnival, SpringWave Sunset II, now looks like a great way to spend tomorrow. SpringWave Sunset II has international headliners Blasterjaxx, Laidback Luke, Sander van Doorn, and Kura, as well as local favorites Junior and Royal, Cookie, Nick the Real (周湯豪) and SL95 (Liu Hsuen, 劉軒). This festival hopes to recreate their success from May when they had Steve Aoki as the headliner and the overall spirit of the day blew people away.
■ SpringWave Sunset II is tomorrow from 2pm to10pm at the Taipei Expo Park (花博公園), next to Taipei City's Yuanshan MRT Station (捷運圓山站). Regular tickets are NT$1,500, teen tickets (ages 13 to 17) are NT$1,200, and kid's tickets (ages 6 to 12) are NT$600.
Comments will be moderated. Keep comments relevant to the article. Remarks containing abusive and obscene language, personal attacks of any kind or promotion will be removed and the user banned. Final decision will be at the discretion of the Taipei Times.