The Vinyl Word
The beginnings of summer were felt across the city for a couple of days last week. This means that festival season is upon us and that it's time to bring the music outdoors.
To kick-start the season is T-Fest. Organized by The Wall, a big chunk of the lineup is for live bands, but there's also a stage dedicated to electronic music hosted by Korner. It will mimic the club's typical techno lineup on Friday and Saturday nights.
Tonight's lineup includes Nobody Home (real name Marcus Henriksson). The music of the Swedish native is a refreshing break from the commercial sound that the Scandinavian country has become synonymous with. The DJ is known for techno beats that he makes in his studio nestled in the woods an hour outside of Malmo. The product is a sound that is both spiritual and organic with rhythms that carry listeners on a trance-like journey. His other projects include Minilogue with Sebastian Mullaert. Together, they have released on labels like Sven Vath's baby Cocoon Recordings.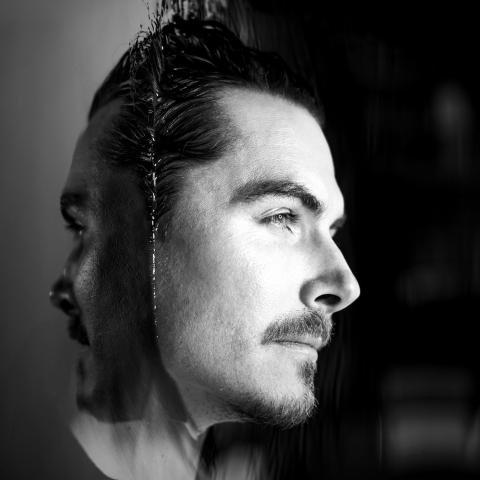 Eskmo is an American electronic musician with releases on Ancestor, Ninja Tune, Warp Records and Planet Mu.
Photo courtesy of Trevor Traynor
Also slated to play tonight is Gunnar Haslam. The New York native's adds a tinge of house beat to his techno sound. His productions also waver in and out of a more ambient territory. The output tonight will likely depend on the vibe of the party. The musician comes from a background in physics so expect an intelligent form of electronic music. Yoshi Nori, Al Burro and Yen are also on the bill.
Anchorsong (real name Masaaki Yoshida) returns to Taipei to play the second night of T-Fest. The Japanese native has supported acts like Bonobo after getting recognized for his mesmerizing live performances that have been compared to a painter. He creates electronic music live in front of his audience using a sampler and a keyboard, sometimes incorporating a string quartet. After relocating to London from Tokyo, he also made a Boiler Room appearance.
Eskmo (real name Brendan Angelides) is the second international act scheduled for tomorrow night. The DJ who hails from Los Angeles via San Francisco has been lauded for creating his own soundscape which is creative, multifaceted and ambitious, and influenced by life, love, loss and the universe. Eskmo has opened for Flying Lotus and his music has been praised by Pendulum. DJs Code, Diskokidz, James Ho and Katrina are also play tomorrow night.
■ The Korner stage at T-Fest is tonight and tomorrow at Taipei's Flora Expo Park (台北花博公園), 1, Yumen Street, Taipei City (台北市玉門街1號) from 8pm to 5am. Advanced tickerts are NT$600 and tickets at the door are NT$700. Two-day presale tickets are available for NT$1,000. On the web: tfest.tw
Comments will be moderated. Keep comments relevant to the article. Remarks containing abusive and obscene language, personal attacks of any kind or promotion will be removed and the user banned. Final decision will be at the discretion of the Taipei Times.