Classical CD reviews
Lift Your Spirit, by Aloe Blacc; Slow Me Down, by Sara Evans; The Imagined Savior is Far Easier to Paint, by Ambrose Akinmusire.
Lift Your Spirit
Aloe Blacc
XIX/Interscope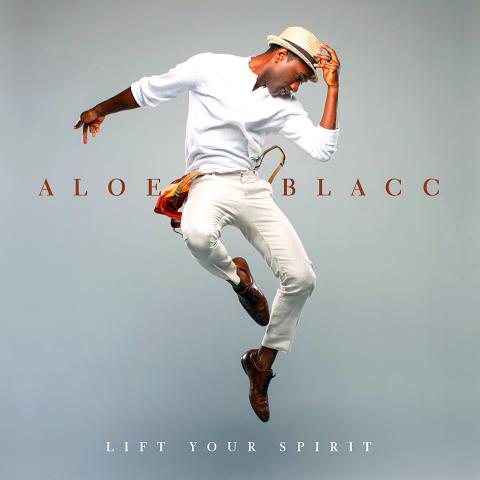 Lift Your Spirit by Aloe Blacc.
After years of knocking around the music business, Aloe Blacc (born Egbert Nathaniel Dawkins III) found his place as a retro-style soul singer. In the 1990s and early 2000s, he was a rapper in the duo Emanon. His 2006 solo debut album, Shine Through, toyed with hip-hop hybrids, Latin rhythms and bilingual lyrics — his parents are Panamanian — but he set those experiments aside. Instead, he got comfortable with the old-school possibilities of his voice, which has the frayed-denim edge of Bill Withers, some of Stevie Wonder's twists and turns, and a little Sam Cooke grit. He also moved from hip-hop bragging to thinking about poverty, woman trouble and making a better world.
He got one break when I Need a Dollar, an unemployed man's plaint from his 2010 album, Good Things, was used as the theme for an HBO series, How to Make It in America. He got a bigger break last year with his vocal on a song he helped write, Avicii's Wake Me Up; pushing Mumford & Sons-style Celtic rock onto the dance floor, it became a worldwide hit.
Blacc's own version of Wake Me Up — more folky, with a less booming beat — is on his third solo album, Lift Your Spirit. So is the self-affirmation of The Man, which became a hit through a headphones commercial and borrows a chunk of its chorus from Elton John, yet another singer Blacc can mimic. But those are among the album's smilier, shallower songs (along with a peppy garage-rock-flavored dance challenge, Can You Do This, which has a female chorus answering him: "Yeah, I can do that.")
Slow Me Down by Sara Evans.
On Good Things, Blacc often sang about struggles and setbacks; on the new album, he strives for positive thinking. The songs call for bootstrapping ambition, often contrasting rags and riches or invoking gospel affirmation. "It ain't what happens to you, it's what you do about it," he declares in Here Today.
Pharrell Williams, who has lately become a one-man 1970s revival, supplies a hint-of-Latin, minor-key disco groove along with retro horns and strings as the producer of Love Is the Answer, a call for compassion in hard times.
Blacc doesn't get complacent; his songs are well aware of life's downsides. Chasing, a hand-clapping Sam Cooke update, turns out to be about gold-digging girls who are only chasing his money. The Hand Is Quicker, with jabbing horns out of Stevie Wonder, is a tale of betrayal. And Ticking Bomb, which hints at the urgency of Richie Havens, expects nothing less than universal destruction. Even Lift Your Spirit, which revamps the Jackson 5's I Want You Back and Withers' Lean on Me, is no simple pep talk; it warns, "It ain't who you know, it's who's got your back."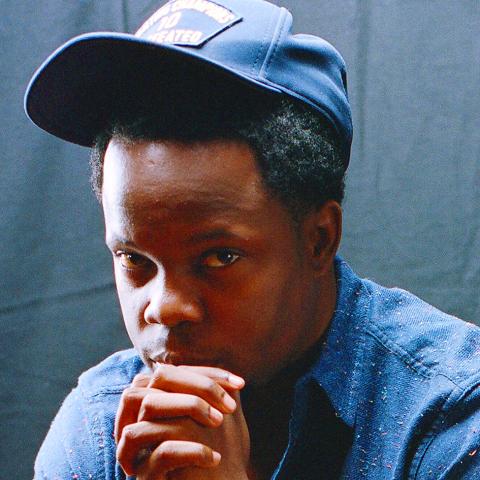 The Imagined Savior is Far Easier to Paint by Ambrose Akinmusire.
Throughout the album, Blacc sings with the kind of earthy vitality that many studied neo-soul singers don't have the voice to match. But too often, the production — most of it by DJ Khalil — is so thoroughly retro that Blacc only reminds a listener of whom he's emulating. He's got more possibilities than that, if he can find a way out of the past.
— JON PARELES, NY Times News Service
Slow Me Down
Sara Evans
RCA Nashville
For more than a decade and a half, Sara Evans has been smiling through wounds, one of country music's underappreciated tragic heroes. Fewer singers speak more directly to the dissatisfactions of middle age than she does, and none with her inherent vibrancy. In her best songs, Evans is downtrodden, but never broken.
Slow Me Down is her seventh album, and though it traverses a range of musical moods — sinister, cheery, lonesome and more — she's rarely in anything but a vexed mood.
On the smooth '80s rock of Can't Stop Loving You, a duet with Isaac Slade of the Fray, she's quivering: "I try to crush it like the ashes of a cigarette/I try to smother out the embers but I just can't quit/If there's a way to put it out I haven't found it yet." You Never Know is pure '90s power country, but put in service of broken love: "It might die fast or bleed out slow/You never know." (Her blithest songs, like Sweet Spot, are by far her least successful.)
What elevates these beyond mere plaints is Evans' robust and sweet voice. She sings with power, grace and dignity. That resilience can flatten out her roughest edges at times, which is a shame, because she's capable of real depth. But in general, the redemptive air she brings offers a different shade beyond generic loathing of the self and others.
That's clearest on the elegant Better Off, a letter to someone fighting for the strength to leave a bad relationship. The song's energy is pure Reba McEntire, coolly savage but sympathetic. "I know your eyes are burning, but try and hold it in," Evans sings. "Don't let him see you crying/Don't give that much to him." Even though she is filled with righteous anger, she's keeping it together, and that's what makes her stand out.
— JON CARAMANICA, NY Times News Service
The Imagined Savior is Far Easier to Paint
Ambrose Akinmusire
Blue Note
One natural response to the imagined savior is far easier to paint — the brilliant second Blue Note album by the trumpeter Ambrose Akinmusire — might be to grasp for precisely what it isn't. So for starters, it's not a blazing postbop trumpet exhibition, although Akinmusire, 31, meets every requirement in that category.
It's also not a concept album, despite the koanlike title and a thematic undercurrent of struggle. It's not a commentary on the affinities between jazz and chamber music, whatever the involvement of Osso, a string quartet, might seem to imply. And it's not really a composer's showcase, though every piece on the program is an original.
Where, then, does that leave us? In the realm of poignant possibility and artful implication, and not a small amount of beauty. Akinmusire has a strong aesthetic compass, and as a bandleader, he keeps a steady hand on the wheel; he's not just stumbling into the album's shadowy and unsettled mood.
His spry quintet — with tenor saxophonist Walter Smith III, pianist Sam Harris, bassist Harish Raghavan and drummer Justin Brown — knows how to flesh out his ideas in an unfolding present tense. Charles Altura, a hyper-articulate young guitarist, occasionally deepens the intrigue, especially on Vartha, which suggests a fanfare inspired equally by Booker Little and Radiohead. On several tracks, including Bubbles (john william sublett), the band slips gracefully through a series of rhythmic and harmonic twists, showing its sophistication but playing down the effort.
Akinmusire has aspirations toward a politically engaged humanism, most clearly expressed on three songs featuring vocals. Ceaseless Inexhaustible Child (cyntoia brown), with lyrics and a haunting performance by the gothic-soul singer Cold Specks, concerns a woman serving a life sentence for a murder committed when she was a teenager. Our Basement (ed), written and sung by Becca Stevens with Akinmusire's guidance, suggests the interior monologue of a homeless man, its melody often tracing a dreamlike whole-tone scale. Asiam (joan), featuring Theo Bleckmann, reflects a deep reverence for Joni Mitchell, flirting with notions of enlightenment.
On an album with so much on the table, it's still worth noting the exacting poise of the trumpet playing, as much on a reflective ballad like The Beauty of Dissolving Portraits (with Osso and flutist Elena Pinderhughes) as on Richard (conduit), the roughly 16-minute live track that closes the album in a spirit of dramatic expedition.
— NATE CHINEN, NY Times News Service
Comments will be moderated. Keep comments relevant to the article. Remarks containing abusive and obscene language, personal attacks of any kind or promotion will be removed and the user banned. Final decision will be at the discretion of the Taipei Times.