Reel News
Censors have approved the entry of a controversial Chinese film into the Berlin Film Festival after five revisions, the producer said on Wednesday.
"The process was not smooth," producer Fang Li (方勵) said of the approval of Lost in Beijing (蘋果).
"We revised the film five times and finally got approval for the Berlin International Film Festival," Fang said.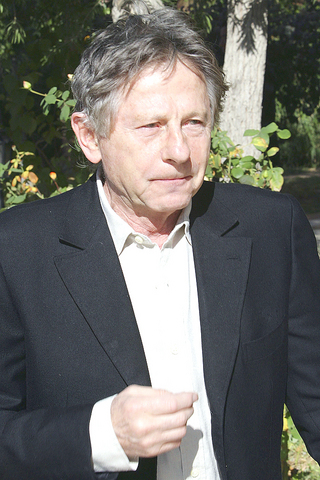 Roman Polanski is to recreate the last days of Pompeii.
PHOTO: AP
Director Li Yu's (李玉) film is set against the backdrop of the thousands of peasants that stream into Beijing in search of work.
It tells the story of a relationship between a Beijing massage parlor boss, played by Hong Kong star Tony Leung (梁朝偉), and a worker, played by mainland Chinese actress Fan Bingbing (范冰冰).
Li and Fang cut several scenes that the censors apparently thought would show overly negative aspects of China, as well as scenes in Beijing's sensitive Tiananmen Square, the site of a 1989 military crackdown on pro-democracy protesters.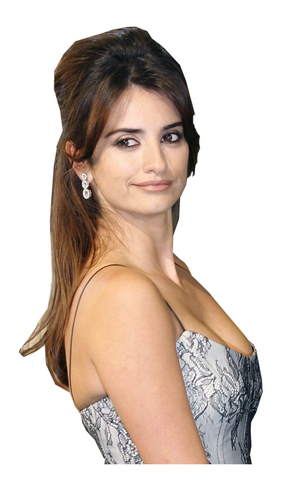 Spanish actress Penelope Cruz is to star in Woody Allen's next film.
PHOTO: EPA
"We cut all the scenes of Tiananmen Square, the national flag, and we also cut scenes of dirty streets," Fang said.
An official from the National Administration of Radio, Film and Television said news that Lost in Beijing was approved to compete in Berlin was "basically right."
Last year, China banned director Lou Ye (婁燁) from making movies for five years after he submitted Summer Palace (頤和園) to the Cannes Film Festival without official approval.
A tragic screen portrait of Edith Piaf kicked off the festival on Thursday, a fitting opening to a competition where women, many of them in trouble, play a central role.
Alongside them in the main competition lineup of 26 films comes the theme of war, with Clint Eastwood's Letters From Iwo Jima, Israeli production Beaufort and The Counterfeiters, about a Nazi plan to ruin Britain's economy.
Asia and Latin America feature strongly in a typically international selection of films, and Berlin hopes to garnish its reputation for hard hitting world cinema with a sprinkling of Hollywood stars on the red carpet.
Dieter Kosslick, the festival's director, hopes that La Vie En Rose, starring Marion Cotillard as Piaf from the age of 20 until her death at 47, will solve the problem of opening films that have tended to be critical flops.
Singer of classic ballads like La vie en rose and Non, je ne regrette rien, Piaf rose from poverty to superstardom, but the path was strewn with tragedy, including the death in a plane crash of her lover.
Also in competition is Yella, by German director Christian Petzold, about a young woman from ex-communist east Germany whose old life continues to haunt her as she seeks work in the western part of the country to escape a wretched marriage.
Also in competition is I'm a Cyborg, But That's OK, a South Korean entry featuring pop star Rain in his movie debut.
Oscar-winning director Roman Polanski is to film best-selling British author Robert Harris' novel Pompeii.
"Roman said he liked the book, we met in Paris and the deal was done," Harris told the Sunday Times. "It happened very quickly. I'm back in Paris this week to start sketching it out and the filming will start in the summer."
The novel Pompeii tells the story of the Roman city's final days in 79AD before Mount Vesuvius erupted, causing the deaths of thousands of people.
"Since Ridley Scott's Gladiator, there has also been more general interest in the Roman era," Harris said.
In 2001 one of Harris' novels Enigma was made into a film of the same name and featured Titanic star Kate Winslet.
The 73-year-old Polanski won an Oscar in 2003 for directing the Holocaust drama The Pianist.
He has been unable to make films in Hollywood since skipping the US after a 1977 conviction for statutory rape.
The Sunday Times said the film would cost £100 million — reportedly the most expensive film ever made in Europe.
Oscar-nominated Spanish actress Penelope Cruz is to star in the new Woody Allen film, to be shot this summer in Barcelona, a representative of the film's production company said on Friday.
"They (Allen and Cruz) met in New York a couple of months ago and the news has got out," Jaume Roures of production company Mediapro told state radio. "If anyone needed a confirmation, this is it."
Comments will be moderated. Keep comments relevant to the article. Remarks containing abusive and obscene language, personal attacks of any kind or promotion will be removed and the user banned. Final decision will be at the discretion of the Taipei Times.