Planet Pop
Hilary Duff is a real doll. A real Barbie doll.
Duff is the latest Hollywood star to take on 30cm proportions as the world's most popular fashion doll. She joins other famous (doll) faces such as Reese Witherspoon, Beyonce Knowles and Lucille Ball.
The Red Carpet Glam Hilary Duff Doll, which shows the 19-year-old's likeness in a polka-dot dress with a red satin sash, hits stores this month.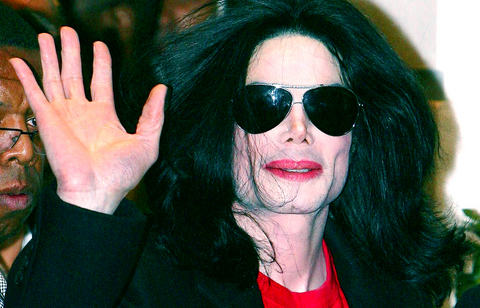 Michael Jackson is blaming his former accountants for his financial woes.
PHOTO: AP
Duff, a singer, actress and fashion designer best known for playing TV's Lizzie McGuire, has also designed clothes for Barbie.
The iconic blonde doll and the young Hollywood beauty are "great role models to girls and the perfect design duo," Jamie Wood, Mattel's vice president of Barbie marketing, said in a statement.
"Not only are they two of the most stylish entertainers, actors and fashion designers, but they also show girls there are no limits to what they can do."
One pop star who will not be getting his own doll any time soon is Michael Jackson, who is now suing his former accountants, claiming they made unauthorized business deals while charging the entertainer millions of dollars.
The erstwhile "King of Pop" and his production company on Thursday filed a lawsuit in the Los Angeles Superior Court against the company Bernstein, Fox, Whitman, Goldman and Sloan, claiming negligence and breach of fiduciary duty.
Jackson is seeking unspecified damages and demanding a thorough audit of money paid to the company for services provided.
The lawsuit alleges the company entered into contracts on Jackson's behalf without his approval.
It also claimed the accountants did not keep Jackson properly informed of his financial affairs. Representatives of the accounting firm were not immediately available for comment.
Earlier this year Jackson's spokeswoman Raymone Bain said she suspected the singer's associates and business advisers of conspiring against him.
"Mr. Jackson is neither shocked nor surprised by these revelations," Bain said in an Aug. 7 statement.
"He has long been suspicious that some of those whom he entrusted to act on his behalf, and to advise him with respect to his personal and business affairs, may not have always acted in his best interest," Bain said.
Jackson's chief attorneys quit in August after accusing the singer of missing payments.
In April, the New York Times and Los Angeles Times reported that Jackson had incurred debts of US$270 million.
The papers wrote that Jackson was trying to stay afloat by offering Sony rights to shares of his profitable music copyrights catalogue, which also includes Beatles songs.
Jackson is struggling to rebuild his career since his acquittal on child molestation charges last year.
While the Gloved One has seen no end of trouble recently, things keep getting better for U2 frontman Bono.
The singer has been awarded an honorary knighthood by the British queen, the UK embassy in Dublin said Saturday.
The 46-year-old Irishman — whose real name is Paul Hewson — was granted the honor for "his services to the music industry and for his humanitarian work."
Bono will receive the honor in Dublin from the UK ambassador to Ireland early next year. But the singer will not be known as Sir Bono — the title is reserved for British citizens.
The singer has campaigned for the canceling of Third World debt and increased aid to developing countries.
UK Prime Minister Tony Blair congratulated the singer on his knighthood, saying: "You have tirelessly used your voice to speak up for Africa."
And Pottermania is back, as UK author J.K. Rowling revealed on Thursday that the long-awaited seventh and final book in her wizard saga will be called Harry Potter and the Deathly Hallows.
Fans of the series that has already sold an estimated 300 million copies worldwide were kept guessing with the publication date not set — although that did not stop one US bookseller from starting to take reservations.
Comments will be moderated. Keep comments relevant to the article. Remarks containing abusive and obscene language, personal attacks of any kind or promotion will be removed and the user banned. Final decision will be at the discretion of the Taipei Times.